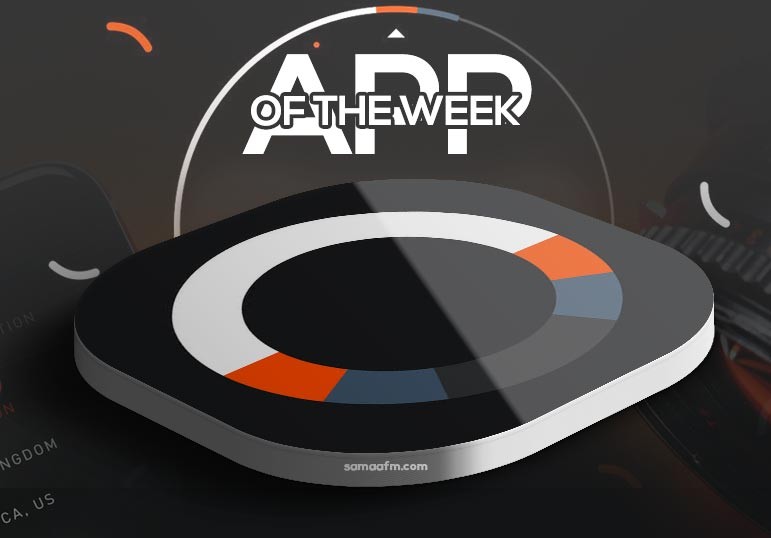 App Of The Week: Rizon Golden Hour Companion App
posted by:

Zainab Naseem

No Comments
It doesn't make a difference what sort of photography you are into, it doesn't make a difference on the off chance that you are simply beginning or you are a veteran photographer, it doesn't make a difference what sort of camera or focal point you are utilizing: you should realize what is the brilliant hour to take your photos or what is the Golden Hour, when it occurs and how to make the best out of it. It's one of the central stuff to realize when discussing photography; you may have heard the regular saying "photography is all about light," and to have profound or ample information on the brilliant hour will help you a ton in dominating the craft of photography and catching incredible pictures. Let's discover the app together which can help you discover your Golden hour, how to appropriately control the light at that time and how you can exploit the brilliant hour light in every photography type, that application is Rizon Golden Hour.
Rizon Golden Hour Companion
Rizon Golden Hour is a beautifully designed app that automatically calculates the time of the golden hours based on your given locations. Even for the people who are learning photography or are not photographers professionally, this app will help you take the perfect click to make your Instagram likable.
What is Golden hour?
Okay, so most of you think what is Golden Hour and why is this so important? It's time to understand why is so important in photography. And what makes the golden hour so photogenic?
Soft and Warm Light
One of the main reasons why the golden hour is so popular between photographers is because the light becomes softer and leveled up the harsh mid-day light and its strong contrast at that time. Another more important reason is that photographers prefer to be out during the golden hour is the warmness of the light. The warm light changes the tone of the pictures.
Directional Light
During golden hours the sun will be low on the horizon, and that means that you can change a lot in your photos just by deciding in which direction to shoot. At Golden Hour you can play a lot more with the sunlight. Also, if the sun is low on the horizon you can play with long Big Shadows to use in your photos to have better contrasting and more importance to your subjects.
Rizon Golden Hour App Features
Rizon app features include
See data for any date in the future
Rotatable 24hr clock face displaying sections of light
Golden Hour, Twilight, Daylight and Moonlight
Repeat Reminders (set-and-forget)
Quick Reminders (one-off)
Current and Saved Offline Locations
Offline app working
Pros
Quick setup
Rizon Golden Hour enables location info that will calculate the golden hour. Shortly after sunrise or before sunset, when the sun is at such a low angle that daylight appears soft and golden, Rizon will be set accordingly during those time durations for capturing another lighting.
Minimal interface
The app interface is minimal. The home screen includes a rotating clock and starts and end times for your preferred lighting: Golden Hour, Daylight, Twilight, and Moonlight. Your location is situated up top like a tag, the date sits at the bottom, and a reminder bell is at the top right, pretty simple.
Easy Usage
With Rizon Golden Hour you can 'Tap, tap, tap'. You can rotate the 24-hour clock face to find ideal times to shoot in your location. You can also reset with a double-tap. You can tap your current location to switch to a new better location. You can Tap the bell to set a reminder for tomorrow morning, tomorrow evening, or a custom date. You can also view and repeat upcoming reminders, repeat reminders, or set an alert for between 5 and 120 minutes before it's time to shoot.
Offline Availability
With Rizon Golden Hour you can save you can search locations online and save it for the offline use that can help you preserve your precious data.
Cons
No Help Option
The app interface is so minimal that it doesn't offer any kind of Help option at all; the menu only offers Help section with just an option to support email. The app is easy to use, but not everyone can figure the whole thing out on their own.
Pricing
Since Rizon Golden Hour a new app, they're offering a special launch price. Normally the app is $2.99, but you can get the app at a 30% discount of $1.99 – you may find it worth the price. Rizon is available on iOS in the App Store.
If you like shooting outdoors, Rizon is a good companion app for finding the right light. Download Rizon and find the right perfect light for your perfect picture!
O.S: iOS
Ratings: 4 out of 5
---
Recommended Apps
If you like this review you can also check these