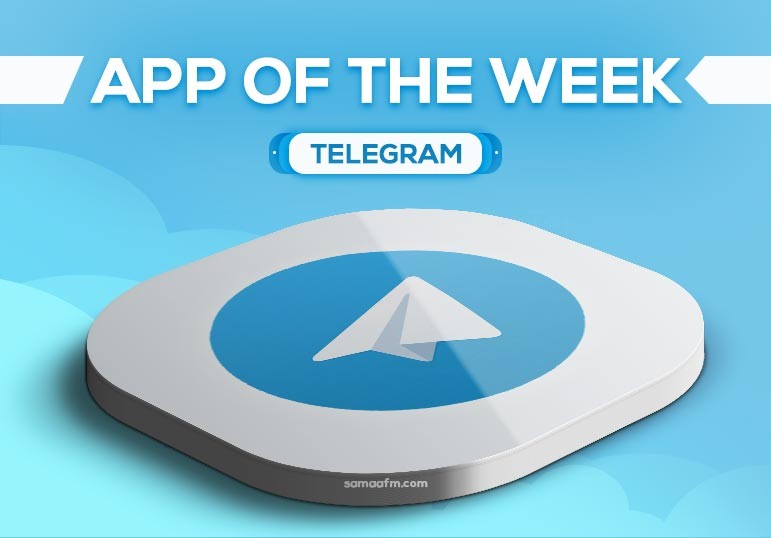 App of the Week: Telegram Messenger
posted by:

Zainab Naseem

No Comments
The Dangers of Privacy Breaches
The danger of privacy breaches has expanded manifolds with the developing prominence of mobile applications in the current pandemic when many people are asked to self isolate and work distantly or maintain social distance. Cell phones have become a center of attention to lower down the pressure, oversee everyday tasks, access business-centric information, and so on. Video conferencing and related applications like Zoom, Skype, Microsoft Teams, Google Meet, and more noticed an enormous amount of users joining across the web and through their mobile phones. Other than fame, the COVID-19 pandemic has contributed extraordinarily in letting apps peak through your personal data causing worldwide disturbance through new digital danger crusades and also cyber threat campaigns. Similarly different apps disturbing your end to end encrypted chats, one of them which has disappointed users is WhatsApp, in contrast, we also have seen a massive surge of people shifting towards other safer options, we reviewed Signal for you last week and this week we are going to review everything about "Telegram" to you.
Telegram
Telegram is an online-internet messaging application that works much the same as famous messaging applications WhatsApp and Facebook Messenger. This implies that you can use it to send messages to your friends and family when connected with Wi-Fi or your cellphone. Telegram is cloud-based and guarantees that it keeps security and speed on top, making it a decent option and alternative to other well-known messaging applications. Telegram was launched in 2013, and since then the application alone has arrived at 200 million dynamics of active monthly users.
What separates Telegram from the group is its prominence, particularly among millennial and Gen Z users. We have recently seen many people shifting to it and also encouraging their friends to shift on it, as it is safer than other (Mark Zuckerberg-owned) texting/messaging/calling applications out there, for example, WhatsApp or Facebook Messenger.
Features and Setup of Telegram
Telegram is now being downloaded by millions of people under the impression of being the safest option or alternative, some of the features include:
-Availability on multiple platforms
-End to end encryption
-Attractive design
-Powerful group tools
-Good photo editing tools
-Enormous array of stickers and other cool embellishments
The setup of the application is pretty simple, since the app is workable on multiple platforms it is easily downloaded and setup. It is free, easy to use, stable, seamlessly integrate texts, images, and video formats. Basically, pretty great for everything but live streaming (audio or video). You have to enter your phone number into it. This is the main identifier that Telegram uses. After you enter your number, Telegram sends a confirmation code via SMS. If you choose to link your Telegram account to the desktop, tablet, or Web client, the service confirms your identity by sending a special message to the Telegram app on your phone.
The first thing you will experience is when you log in to the app you will feel how well designed it is, it is responsive and well-polished. Google Allo has also a similar interface though it feels a little snappier, but Telegram is no slouch either! READ MORE: WHAT ELON MUSK HAS TO SAY AMID SIGNAL VS TELEGRAM VS WHATSAPP COMPETITION!
Unlike other messaging apps like WhatsApp, Telegram lets you create your own special username from the setting panel. It also generates a public link that you can share to let your friends easily find you.
How safe is Telegram?
Well, it's no secret that Telegram has gained prominence due to its provided security and privacy over the other applications, however, you can have a look at the Privacy Policy of Telegram and that will uncover that it's more or less the same as any other service.
Telegram Processing Personal Data
Firstly, Telegram's spam and abuse prevention procedure do involve the collection of information such as device details, IP addresses, history of username changes, and more. This data is collected and also be stored for a maximum of almost 12 months before getting permanently deleted. Well, if you ask me, this might give plenty of time to the third party to access your data.
Secondly, the moderators of Telegram can read your standard messages during the chat as they are permitted to keep track of the flagged for spam and abuse to determine whether the allegation is correct or accurate. If this happens during a chat we are in danger! Oops!
Also, the app might store metadata to tailor your experience better. For instance, it calculates a rating based on who you message the most to create a personalized list of contacts that appear on the search menu when you open it.
Telegram is indeed encrypted on multiple levels, and that provides user data with an additional layer of security. Some of its privacy policies might raise questions users need to be aware of what they give access to in the digital world. And it's important to know how your data is being handled over social media. After all, if someone borrows or steals your phone, they can still impersonate you. That option you can tweak. Still, Telegram among all other applications provides better security, for an end-to-end chat encryption option experience.
Ratings: 4.8 out of 5
O.S: iOS, Android
---
Recommended Apps
If you like this review you can also check these