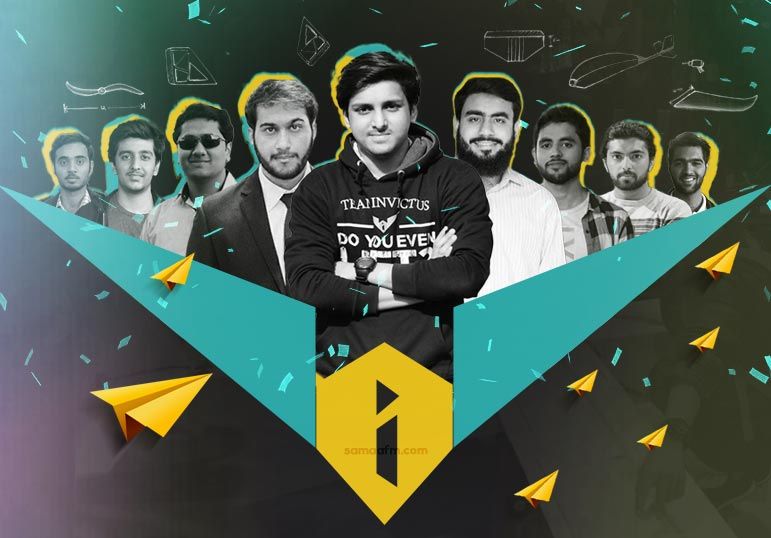 Team Invictus GIK Secures 2nd Position in Aeronautics, Astronautics Contest
posted by:

Zainab Naseem

No Comments
Good news for Pakistan to be proud that team Invictus from the Ghulam Ishaq Khan University has secured 2nd position in the Proposal round of Aeronautics and Astronautics Contest 2021. Beating MIT & Stanford. The contest is majorly for Design Build and Fly.
Team Invictus GIK
Team Invictus from the Ghulam Ishaq Khan Institute of Engineering Sciences and Technology has been the sole representative of Pakistan in the AIAA DBF (Design Build and Fly) Competition for the past 10 consecutive years. AIAA DBF is an international Remote Controlled(R/C) aircraft competition sponsored and organized by the American Institute of Aeronautics and Astronautics, Cessna Aircraft Company, and Raytheon Missile Systems.
Competing Through With A Dream
Around hundreds of engineering institutes send in their proposals, annually. Only 115 proposals were accepted out of them. Teams from all 5 continents took part, including many world-renowned engineering institutes, such as MIT, UC Berkeley, and Stanford.
The team during the contest are required to design and manufacture an electric powered R/C aerial vehicle which fulfills the annually changing mission statement. A 60-page technical report is submitted by each team followed by the fly-offs that take place alternately in Kansas and Arizona, USA.
Additional Challenges for GIK Invictus
2020-2021 COVID situations meant that the team faced the additional challenge of working remotely, and so digital collaboration tools were used for the first time.
2021's mission required the Invictus to design an Unmanned Aerial Vehicle (UAV) capable of carrying a remotely deployable sensor suite to carry out reconnaissance missions, as well as carry cargo-containers. Invictus set about designing a revolutionary plane, with advanced manufacturing techniques such as 3D-printed parts, and a pod and boom aircraft configuration.
Achieving the Dream
Utilizing the latest technology and a well-organized team structure enabled the team to secure its highest proposal score of 85.9. The team is excited and hopes to build on the ever-improving string of results. The team is looking forward to raising the nation's flag even higher and hopes to bring further good news to the aviation industry of Pakistan.
US Embassy Congratulates Team Invictus
The United States Embassy in Islamabad has also lauded Pakistani students from GIK university Invictus for "beating MIT & Stanford" in an aircraft designing, building, and flying contest 2021.
The Embassy wrote on Twitter stating, "Congrats to Team Invictus, a group of Pakistani students from Ghulam Ishaq Khan Institute for winning 2nd place in the 2021 American Institute of Aeronautics and Astronautics (Design, Build and Fly) competition, beating MIT & Stanford!"
Invictus GIKI aims to be the face of the radio-controlled aircraft industry in Pakistan and use its national presence and international experience to help promote this hobby in the country.
---
READ MORE: PAKISTANI ACCA STUDENT ZARA NAEEM SCORES HIGHEST MARKS IN THE WORLD