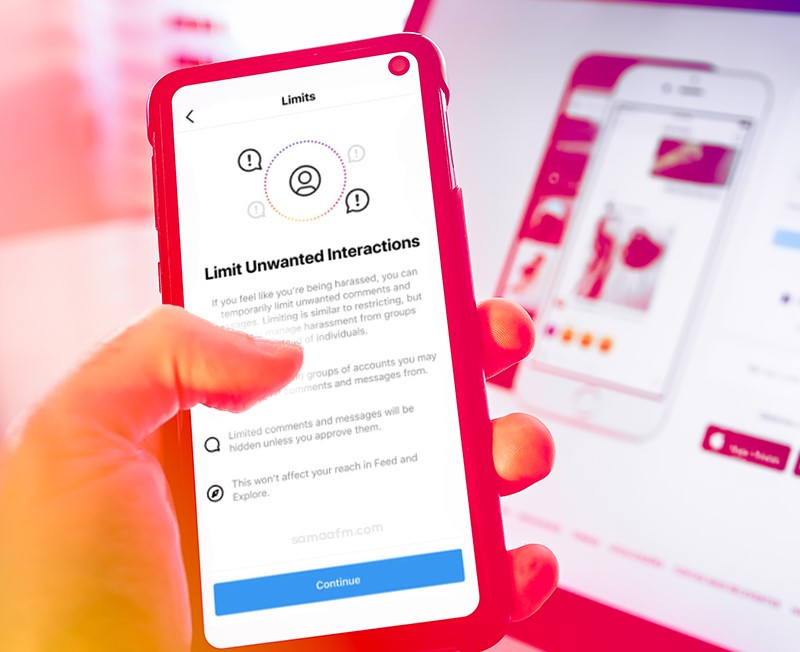 Instagram launches 'limits' to hide abusive messages
posted by:

Zainab Naseem

No Comments
Instagram launches 'limits' feature
Instagram has finally launched its new "limits" feature. This will automatically hide comments and messages from people who do not follow users who switch the feature on. It also works for the followers who just started following.
Instagram introduced this feature off the back of spikes in mass abusive messages. They specifically mentioned the racial abuse that occurred following the Euro 2020 final.
According to Instagram, "It was designed to stop abuse from large numbers of people "who simply pile on at the moment."
Also Read: WhatsApp might give you the option to transfer chat history from iOS to Android soon
The company specifically referenced the racist abuse following the men's Euro 2020 football final as one example.
In the wake of England's defeat in a penalty shootout, black players found themselves subjected to racist abuse.
The degree of online abuse in this specific example provoked calls from the UK PM for social media organizations to set up better tools to forestall. However, much abuse could reasonably be expected. Along these lines, numerous arrests occurred after the Euro final as a feature of an examination concerning hate crimes.  
Sudden spikes
The level of abuse prompted calls from the prime minister and others for social networks to do more to prevent it.
Earlier in July, Facebook-owned Instagram told in a statement that it had made "mistakes" " in moderating the abuse, and later promised to take a closer look at its software system.
Instagram also said its new features were designed to protect people from "a sudden rush" of negative attention.
"Creators and public figures sometimes experience sudden spikes of comments and DM [direct message] requests from people they don't know," it said in its announcement.
Also Read: Instagram will now filter out abusive language in DMs from strangers
Furthermore, "In many cases, this is an outpouring of support – like if they go viral after winning an Olympic medal. But sometimes, it can also mean an influx of unwanted comments or messages."
Instagram conciliatory expressed that it might have indeed been doing more to moderate comments and messages on the application, and the presentation of 'limits' shows that positive action has been made.
Have something to add to the story? Comment down below!