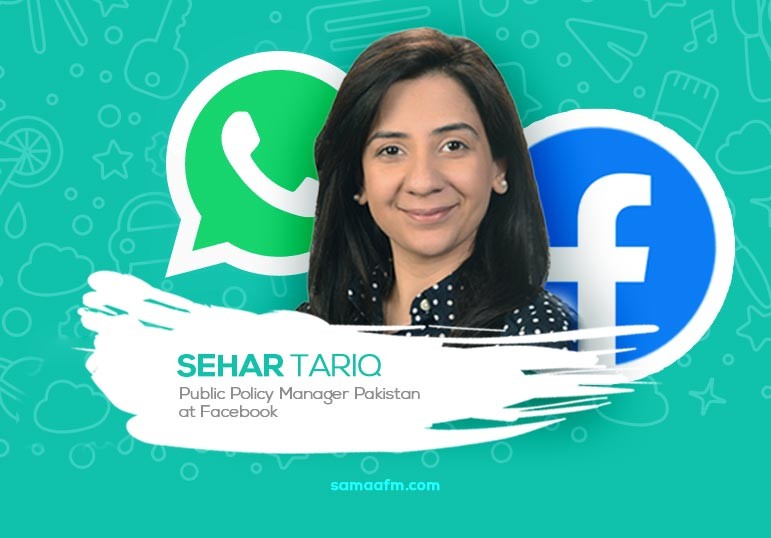 Sehar Tariq Explaining The Misunderstood Whatsapp Privacy Update
posted by:

Zainab Naseem

No Comments
How many times do you agree to the "Terms and Conditions" dialogue box in your phone? Probably 2 or 3 times a day? Or maybe less than that, but have you thought what is it, for me I barely read it until now. Yes, after the whole WhatsApp updated policies I have actually started to read what I am agreeing to. But what is this Terms and Conditions? Let's find out.
Terms and Conditions
Terms and conditions arrangement (T&C) is a page on a site that sets out the rights and duties of anybody utilizing the site. It viably frames an agreement between the site and the client.
Terms and conditions incorporate a clarification or meaning of key terms utilized in the terms, and layouts the lawful restrictions of obligation of the site proprietor for any harms or hurt brought about during use of the site. It will incorporate what move might be made against a client who breaks the terms and may also detail the scholarly privileges of the site owner. You in all probability have seen terms and conditions alluded to by different names, for example, terms of administration (ToS) and terms of utilization (ToU). These different terms may confuse a few people and settle on them believe they're totally various arrangements. Indeed – there is no distinction. Any of these three terms (now and then even alluded to as client arrangement) can be utilized as the name of the consent to demonstrate a similar record. This is shown by the way that significant sites utilize these expressions conversely. It is the data contained inside the page that is significant. In contrast to a protection strategy, terms and conditions are not a lawful necessity. Notwithstanding, it is suggested that each site incorporates one as it shapes the lawful premise of the site's relationship with the client. Should to there be a lawful question, regardless of whether because of a client making a case against the site or the business suing a client in any capacity whatsoever, the courts will utilize terms and conditions as a reason for surveying the validity of complaint? There are 5 main reasons why you should have a Terms and Conditions agreement.
– It prevents abuses or spammers
– Own your content by informing the users
– Terminate accounts or temporary bans
– Set the governing law and rules
– Limit liability
To clear the air more, RJ Adeel Azhar in his show SAMAA Rise, invited Sehar Tariq the Public Policy Manager at FACEBOOK inc, all the way from Singapore to talk about the recent developments in WhatsApp's updated policies and why everyone freaked out!
Sehar Tariq
Sehar is the Public Policy Manager for Pakistan at Facebook and works on policy issues related to the platform in Pakistan. At Facebook her work focuses on issues of economic growth, digital education and empowerment of underrepresented groups. Prior to joining Facebook, Sehar was the Pakistan Country Representative for the United States Institute of Peace where her work focused on the intersection of foreign policy, development and economic growth. She was also a founding member of Pakistan's premier think-tank, the Jinnah Institute, where her work focused on issues of human rights, governance and national security. Sehar has over fifteen years of experience of working on issues related to Pakistan in the private and development sector with a particular focus on human development, governance and regional stability. Ms. Tariq holds a Bachelor's degree from Yale University and a Master's in Public Policy from Princeton University's Woodrow Wilson School of International and Public Affairs.
She explained in length about how Terms and Agreement is a contract between two parties and how they will manage and handle your data, and we as a user can be benefitted from it. To agree to the terms and conditions is part of a standard practice.
Why People Misunderstood the WhatsApp Updated Policy Terms and Conditions?
Sehar clarified that with WhatsApp, since the app was already downloaded, the new Terms and Conditions had to introduced this way to make sure that the users are aware about the new developments and measures WhatsApp is taking. She thinks that was an honest move from the organization which unfortunately faced backlash because usually these type of updates are slipped in during app updates and no one really notices those changes.
Furthermore, for the listeners she elaborated what actually happened, we all know that WhatsApp has 3 products, one is what a layman uses for their normal day to day conversation, one is for businesses, small business on local level (your bakeries, local artisan online jewelry selling etc) the last one is WhatsApp Business API. These businesses receive thousands and thousands of messages in one day. The update is only for the latter part, for the "WhatsApp Business API" to give your access to a third party who can handle your queries and messages. And it could be Facebook as a third party because these apps are interlinked with each other. These updates will not affect a normal user with their conversations…
To listen to the full interview, watch the video below
RJ Adeel Azhar hosts SAMAA RISE, every Monday to Friday, 7:00 am to 9:00 am on SAMAA FM, you can also listen to the rest of the shows on SAMAA FM's Soundcloud!
---
READ MORE: WHAT ELON MUSK HAS TO SAY AMID SIGNAL VS TELEGRAM VS WHATSAPP COMPETITION!