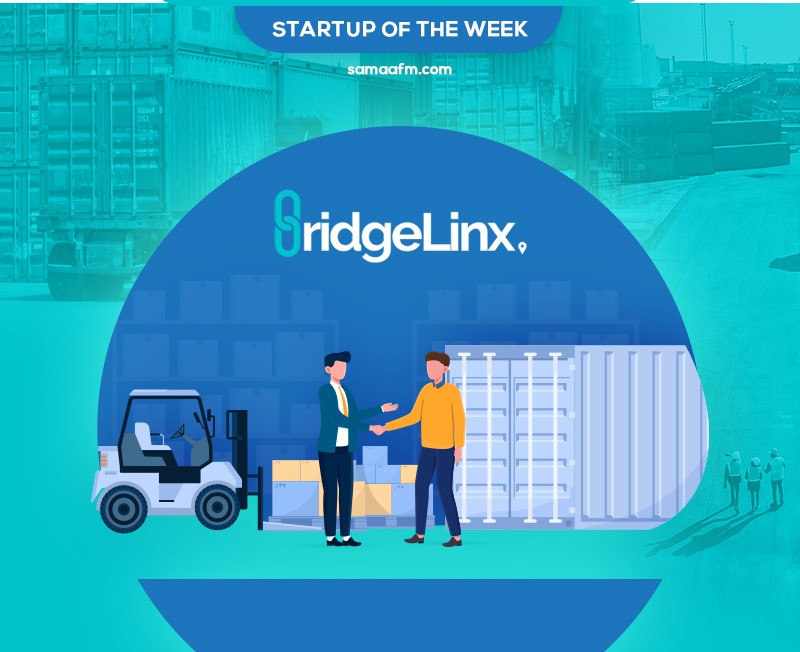 Tech Tuesday Start Up of the Week: BridgeLinx
posted by:

Zainab Naseem

No Comments
What is a digital freight marketplace?
A digital freight network is an open, fully linked freight marketplace that connects shippers and carriers effectively using machine learning, automation, and other software services. Solving decades-old problems of freight inefficiencies necessitates a fresh strategy, one that begins with technology.
Similarly, BridgeLinx is a digital freight network start-up from Lahore which is solving problems of freight inefficiencies and bringing innovation to it.
BridgeLinx
BridgeLinx is an online marketplace that connects companies with carriers (truckers, owner-operators, transporters, and private fleets) to assist them to transfer freight. It is Pakistan's cheapest, safest, and most reliable freight solution. It is founded in late 2020 by Muhammad Saad, Ahsan Tanveer, Abbas Hassan, and Salman Gul.
Also Read: Tech Tuesday Start up of the Week: Trukkr
Along with that, the business, which launched nine months ago, claims to have onboarded thousands of carriers who are carrying thousands of cargo every week for some of Pakistan's major shippers.
BridgeLinx end-to-end solution for load execution
Starting with matching and ending with payments, the platform provides an end-to-end solution for load execution. Businesses may use the BridgeLinx smartphone app to book a variety of vehicles to transport their cargo. BridgeLinx says on its website that its scheduling and routing technology links them with the most dependable, cost-effective, and efficient transport partner and that clients can follow their shipments in real-time through the app. All shipment-related papers are also accessible through the site.
Also Read: Tech Tuesday startup of the week: Truck It In
Features (Coverage and Service in road freight)
BridgeLinx includes a lot of useful functions including,
End-to-end load execution
Our solutions provide customized, end-to-end coverage, from port operations through paperwork and payment.
Hassle-free shipping
Without making a single phone call, our mobile and web solutions allow you to book, track, and troubleshoot loads.
National coverage, local expertise
We link local supply and operational networks in Pakistan to give coverage throughout 100+ lanes.
Personalized, round-the-clock service
Dedicated account managers and round-the-clock assistance ensure that you never have to worry about freight.
BridgeLinx raises $10mn in seed round
The Lahore-based firm, which launched as a digital freight network, marketplace, and solutions provider nine months ago, secured $10 million, the country's highest seed capital investment. Moreover, it surpassed Sada Pay's $7.2 million earlier this year.
Furthermore, according to Magnitt, the investment round was headed by Harry Stebbings' 20 VC, Josh Buckley's Buckley Ventures, and Indus Valley Capital. Wavemaker Partners, Quiet Capital, TrueSight Ventures, Soma Capital Strategic, Flexport, Magnus Rausing's UNTITLED, and others are among the VC investors.
Also Read: Tech Tuesday: Startup of the week SadaPay!
Undoubtedly, the Pakistani startup sector has lately made headlines, with a handful of firms raising millions of dollars in series owing to seed investment.
Last but not the least, if you like this article, find out more startups in our segment Tech Tuesday. If you want your startup to get featured, contact us.