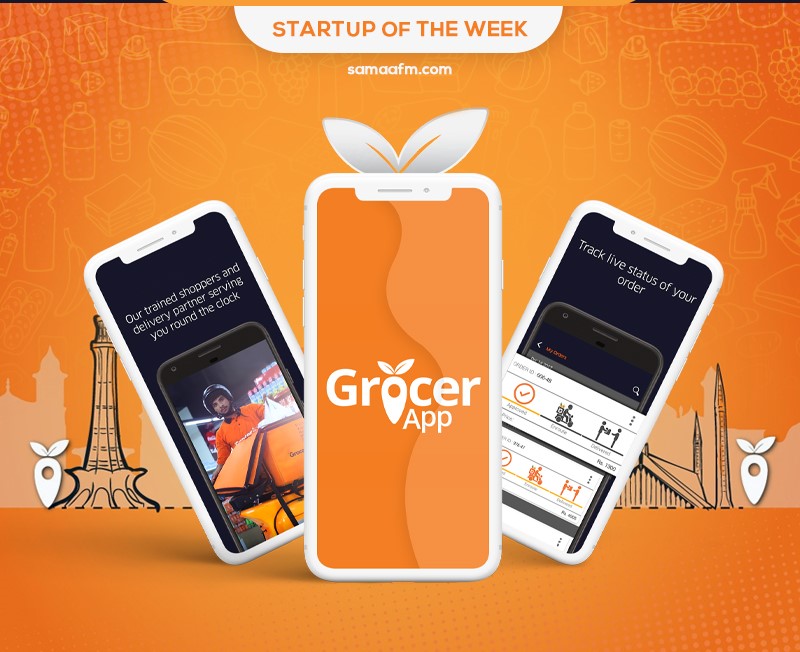 Tech Tuesday Start up of the Week: GrocerApp
posted by:

Zainab Naseem

No Comments
There are days when you don't want to go out for groceries and just want it to get delivered at your doorstep without any haphazard. GrocerApp is a startup from Lahore which resolves and takes care of your daily grocery problems.
GrocerApp
The start-up is founded by Ahmad Saeed, Hassaan Sadiq, and Rai Bilal in 2016. Before setting GrocerApp's foundation this team was key members of PakWheels. It is a digitized grocery shopping store in the application that mainly focuses on customer service and experience. Before tech-empowered grocery solutions, grocery shopping was used to be the largest segment of consumer spending. It comprises over $48 billion in 2019.
Quick and easy service
Moreover, the application is easy and quick to use. Every item is divided into its respective sections. You can see a variety of household items, including seafood, meat, fruits and vegetables, and personal care. The start-up is currently operating in the Punjab region, including Lahore, Islamabad, and Faisalabad.
Furthermore, the startup is focusing on capturing the attention of masses by their online platform and seamless customer service.
GrocerApp raises $5.2m in Series-A funding
GrocerApp also successfully raised $5.2 million in a Series-A round from local and global institutional and angel investors.
The round was driven by Hayaat Global, with support from Millville Opportunities Fund, New York, MENA-based Wamda Capital, Jabbar Internet Group and Nama Ventures, China-based Haitou Global, and Pakistan-based LeanBricks and Walled City Co. Further interest from angel investors included previous Souq/Amazon MENA CFO Asif Keshodia, Khalid Alami, Ziyad Alami of Huda Group in Dubai, and Jon Puckhaber of Alvento Capital who took part in his own capacity.
Also Read: Tech Tuesday Startup of the Week: Tajir
On the occasion, GrocerApp CEO Ahmad Saeed says, "We owe our success to the vigorous efforts of our brilliant team enabling us to rapidly scale in such a short span of time while maintaining sustainable and healthy unit economics."
If you want your startup to get featured, contact us.