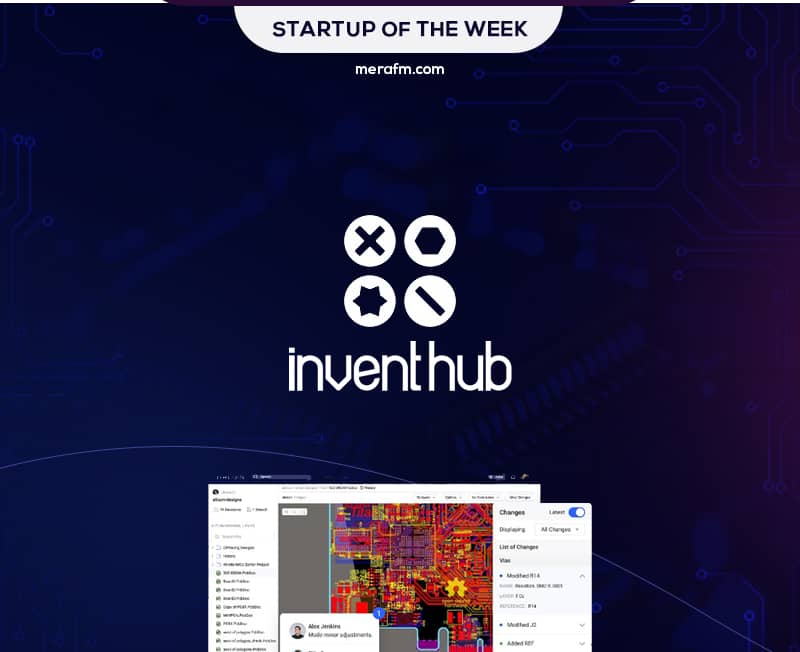 Tech Tuesday Start Up of the Week: InventHub
posted by:

Zainab Naseem

No Comments
What is cloud collaboration?
Cloud collaboration is for employees to collaborate on documents and other data types that are stored off-premises and outside the company firewall. Employees share, edit, and collaborate on projects using a cloud-based collaboration tool. Collaboration in the cloud allows two or more people to work on a project at the same time.
A cloud collaboration project starts when one person generates a file or document and then grants access to specific people; for example, the project creator may post a link to the project so that others can read and modify it. Users can make changes to the document at any moment. Even if they are reading and working on it at the same time. Every user sees the same version of the project because all modifications are stored and synced. InventHub, a Pakistani firm, is also working on a similar cloud collaboration principle. Let's learn more about it.
What is InventHub?
The electronics manufacturing business is being disrupted by InventHub, an American SaaS (software as a service) startup. It offers a cloud-based collaboration platform. Users can utilize this platform to increase productivity, maintain quality, and commercialize goods more quickly.
Inventhub, led by Pakistani visionaries Usama Abid and Usman Maqsood, is up against industry behemoths worth billions of dollars, yet it aims to fundamentally change how electrical technology is designed.
What sets InventHub apart?
Inventhub sets itself apart from the competition with its unique developer utilities and integrated multi-stakeholder collaboration platform, which allows product teams to collaborate in real-time and commercialize their innovations more quickly.
Fits into your workflow
You may use Inventhub to collaborate on your PCB design projects in the cloud by connecting your ECAD design tools. In addition, git version control is used. Use our dedicated toolkit to create a Bill of Materials and gain supply-chain insights. You can also construct your own design projects and a database of electronic components.
Before starting Inventhub, Usama founded DIY Geeks, a robotics education firm in Pakistan that was a pioneer in a country where robotics is still in its infancy compared to other regional countries. Usama now oversees a team of more than ten employees tasked with reshaping the electronics manufacturing industry.
Inventhub has already made waves, with over 6000 active users and several companies purchasing their product, demonstrating its potential as a significant disruptor.
A new change!
As a result of these purchases, the electronics business is quickly expanding, and Inventhub is well-positioned to fundamentally disrupt how electronics are developed.
The exponential rise of digital products built for markets like consumer products, robots, IoT, medical devices, and energy has necessitated the use of remote-based electronics design resources.
Last but not the least, if you like this article, find out more startups in our segment Tech Tuesday. If you want your startup to get featured, contact us.