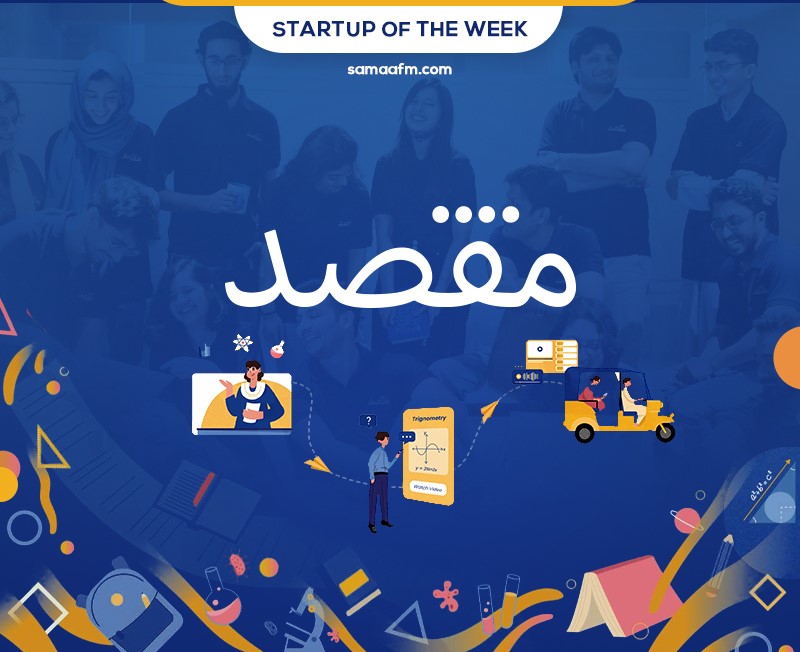 Tech Tuesday Start Up of the Week: Maqsad
posted by:

Zainab Naseem

No Comments
Because of the upheaval in 2020, educators were compelled to immediately embrace video conferencing. Platforms like Zoom and Google Meet are used to educate their students remotely. However, most of these products were not designed for education. A new generation of edtech providers, on the other hand, hasn't taken long to emerge. Many of the new platforms are well-funded and fast-growing. The real struggle starts when virtual presentations or lectures with limited space for class involvement or group work. A style that can be monotonous and one-dimensional for students sitting from home.
Instructors who are attempting to engage with students using technology that isn't designed for teaching and learning are feeling overwhelmed. Among these, an edtech startup Maqsad is spreading the right awareness with the right mission to make high-quality education accessible to students.
Maqsad
Taha Ahmed and Rooshan Aziz quit their careers in strategy consulting and investment banking in London to launch Maqsad. A mobile-only education platform with the objective of "making education more accessible to 100 million Pakistani students."
The childhood friends, who grew up in Karachi, are well aware of the problems facing Pakistan's education system, which is particularly difficult for people who do not live in big cities.
The educational problems in Pakistan
According to Maqsad co-founder Aziz, Pakistani children are four times less likely to attend school for every kilometer between home and school. The major goal of this company is to provide every child with mobile-friendly access to education.
Also Read: Tech Tuesday Startup of the week: Edkasa
What Maqsad startup offers?
Maqsad's platform aims to offer a one-stop-shop for after-school academic content in a mix of English and Urdu. It is complemented by quizzes and other gamified elements. All of which will work together to give individuals a tailored education. Adaptive testing, which changes the complexity of a question based on user replies, is one of the platform's capabilities.
The goal of Maqsad
Maqsad's goal is to level the playing field for Pakistani students. By providing them with the resources they need to excel in their examinations and beyond. More than just getting kids to pass their examinations is at stake. Furthermore, to initiate a change in the way Pakistani students learn, moving away from rote memorization and toward true comprehension.
Maqsad raises $2.1 million pre-seed
Maqsad has also secured $2.1 million in a pre-seed investment round headed by Indus Valley Capital. With Alter Global, Fatima Gobi Ventures, and other individual Pakistani and Middle Eastern innovators also participating.
In addition to this, the amount is the country's largest pre-seed funding after TAG ($5.5 million), an Islamabad-based fintech, Truck It In, a Karachi-based marketplace ($4.5 million), and equals the one raised by SadaPay.
Maqsad says it will launch its mobile app later this year.
Last but not the least, if you like this article, find out more startups in our segment Tech Tuesday. If you want your startup to get featured, contact us.