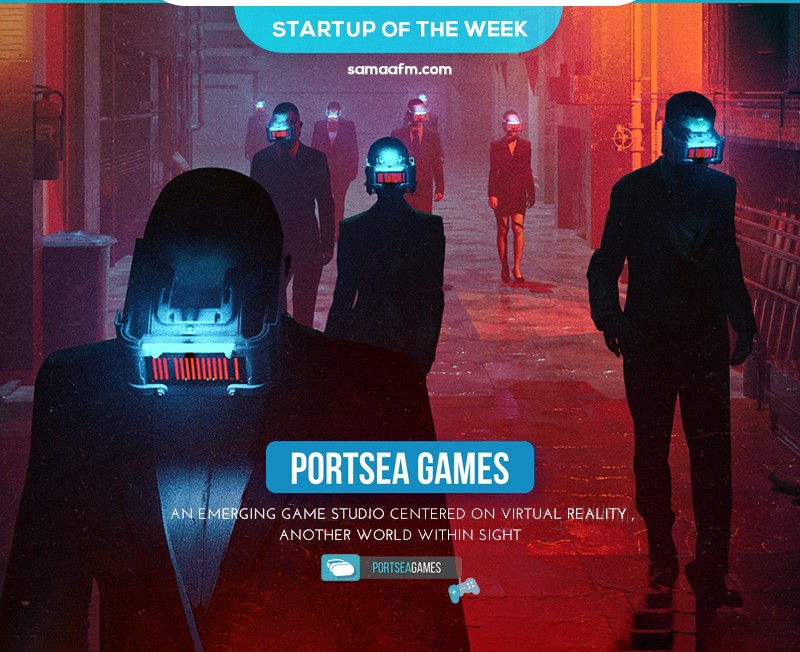 Tech Tuesday Start Up of the Week: Portsea Games
posted by:

Zainab Naseem

No Comments
What is VR Gaming?
VR gaming refers to a new generation of games that employ VR technology to provide players with real game action. VR gaming gear and peripherals, such as VR headsets, sensor gloves, and, controllers to allow participants to both experience and affect the game world.
What VR accessories can be used to play games?
Virtual reality games can be played on standalone systems, dedicated gaming consoles, laptops, and capable PCs. Usually powering popular VR headgear like the Oculus Rift, HTC Vive, and Lenovo Mirage Solo.
Among all, a start-up in Pakistan aiming to create premium full-feature VR games with cutting-edge techniques that offer unrivaled immersion to gamers everywhere. That start-up is Portsea Games.
Portsea Games
This start-up is poised to make a mark in the gaming business as the country's first company to produce in-house games for PC and other platforms. Portsea Games is a new Virtual Reality-focused game studio with the goal of creating premium full-feature VR games using cutting-edge technology that provides gamers with unmatched experiences.
It is a collection of enthusiastic people from Islamabad who are driven by their love of games and the joy they provide to people of all ages. With a focus on learning, researching, improvising, and implementing new technologies, they are able to add value to the whole product range.
Knights Risen: A Tale of Sacrifice
Portsea is presently being sponsored by an Australian firm. With their help, Portsea Games are producing Virtual Reality and PC-based games. Their most recent game is, 'Knights Risen: A Tale of Sacrifice."
It is an upcoming online battle-arena that adds a novel survival component to already well-known multiplayer combat games. The game's objectives challenge you to use your knight's flairs to explore, scavenge, and survive. While becoming the first to leave the island, as only one person may flee.
According to the start-up, "Our vision is to create the first of its kind of a Battle Royal. That is composed of a concept taken from Escape Room.
They also said, "Unlike traditional battle royales, it is going to focus on ways of escaping out of an Island by surviving. And then finding a way out by competing against other players. The one to escape first will be declared as a winner."
About Knights Risen: A Tale of Sacrifice
The game uses cutting-edge technology such as Unity3D, Mirror, Microsoft Azure, and others. It furthermore offers a post-apocalyptic setting. The player must navigate through a foggy forest and survive not only your opponents in the game. But also mutant creatures and monsters that might attack you at any point and kill your chances of winning.
Another unique aspect of this game is the powers; they only operate for a limited time, giving gamers an advantage depending on the character they pick.
Moreover, in the game, there are a variety of characters. Each with its own special abilities such as super-speed, night vision, and other features. Furthermore, they may be customized according to the player's tastes.
Knights Risen by Portsea Games takes Virtual Reality gaming to a whole new level, infusing it with originality that other VR games lack.
Last but not the least, if you like this article, find out more startups in our segment Tech Tuesday. If you want your startup to get featured, contact us.