Tech Tuesday Start up of the Week: PostEx
posted by:

Zainab Naseem

No Comments
PostEx
PostEx is a hybrid receivables factoring solution and courier service founded in April 2020. The founders include Omer Khan, Saad Mahmood, Babar Razzaq, and Adil Naseem. The startup PostEx pays invoice values upfront to E-commerce enterprises offering Cash on Delivery is one of their ways of payment. It differs from many other participants in the industry. Furthermore, it does not require vendors to wait for payment for their cash-on-delivery orders.
The firm is now on a mission to make delivery services seamless. In addition, by transforming traditional delivery into modernized delivery with immediate and upfront cash on orders.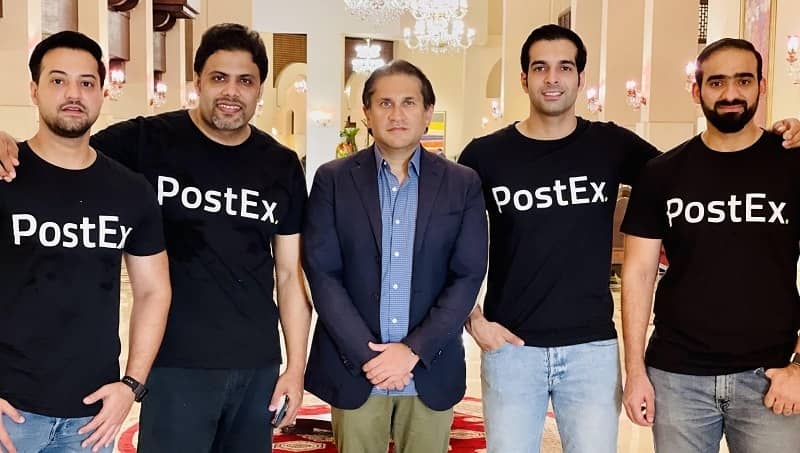 Omer Khan returned to Pakistan from Dubai to launch the firm after realizing that more than 90% of Pakistan's internet buying was done using cash payments after delivery rather than electronic transactions, causing businesses' finances to be held up for weeks.
What PostEx offers?
The majority of online shoppers in Pakistan use the cash-on-delivery payment option, and payment cycles for such transactions span from a week to a month, causing cash flow problems for online retailers. With its financial and logistics platform, PostEx is attempting to address these issues. In addition to cash-on-delivery, PostEx provides a payment gateway that vendors may embed on their website to take online payments via credit cards, bank accounts, and mobile wallets.
Features of PostEx
Secure payments
PostEx authentication, both non-3D, and 3DS, is intended to assist the user in capturing more money.
Lowest Price
With PostEx, users can start accepting online payments for as little as 3%.
Go Global
Customers from all around the world can use any major debit or credit card at PostEx.
No transaction fee
You will not be charged a fee for any transaction, allowing you to expand your business with Paid.
One-click integrations
PostEx provides one-click prebuilt plugin interfaces for systems like Shopify, wooCommerce, Magento, and others that can be up and running in as little as 10 minutes.
Zero integration fee/annual fees
You can make your transaction to accept digital payments seamless at zero charges with PostEx.
PostEx raises a collective of $8.6m in seed funding
According to its founder Muhammad Omer Khan, the Lahore-based business raised $8.6 million in numerous early fundraising tranches. Global Founders Capital led the current round, which featured first-time investments in Pakistan from FJ Labs and RTP Global.
In the world's fifth-largest country, the startup sector is expanding. In 2021, more than $300 million was invested in Pakistan's fledgling technology sector, more than in the preceding six years combined.
On this occasion, the founder says, "The space has been underserved by traditional financial providers. Banks would not loan to e-commerce platforms because they don't have anything to put as collateral," Khan said in an interview. Moreover, he says, "We know their business. We understand that they're growing very fast. So why not just use that as collateral?"
Furthermore, in the current capital boom, Pakistan's e-commerce business has attracted the greatest investment. Khan predicts that the bulk of the population has yet to adopt online shopping, leaving the potential for the industry to expand and transactions to reach $10 billion by 2025, up from roughly $6 billion presently.
Despite the fact that the e-commerce industry in Pakistan is rapidly expanding, the bulk of the country's population has yet to fully embrace online purchasing, which poses a hurdle for Pakistani companies.
Last but not the least, if you like this article, find out more startups in our segment Tech Tuesday. If you want your startup to get featured, contact us.