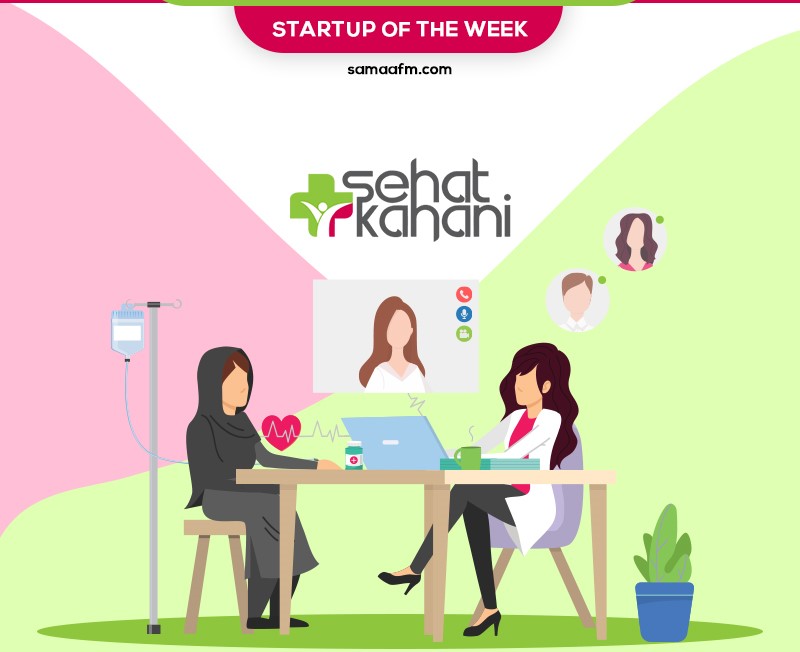 Tech Tuesday Start up of the week: Sehat Kahani
posted by:

Zainab Naseem

No Comments
As indicated by the World Health Organization (WHO), one out of three women doesn't see a health specialist in their pregnancy.51% of Pakistan's populace living underneath the poverty line, having restricted or no entrance at all to quality essential facilities. We live in a nation where despite the fact that we have in excess of 240,000 PMDC doctors/specialists, yet for every 1200 patients, there is just 1 doctor accessible.
Pakistan is running short of female doctors. However, 70 percent of all medical students are women. What is happening to them? Female doctors leave their careers midway and this is unfortunately known as the 'doctor bride' phenomenon, very prevalent in Pakistani culture nowadays. But a telehealth startup 'Sehat Kahani' changes and revolutionizes the process of healthcare.
Sehat Kahani
Established in 2017 by two female doctors, Sara Saeed Khurram and Iffat Zafar Aga, Sehat Kahani had begun as an organization to connect locally/home-based female health specialists and doctors to patients through telemedicine-enabled physical wellbeing facilities. The thought was to utilize countless female doctors, who because of family responsibilities can't rehearse medication at a clinic or center and associate them with patients in underserved communities through an organization of nurse-assisted medical facilities.
How Sehat Kahani works?
The startup has since developed into a telemedicine stage offering on-demand health administrations to patients throughout the nation over web and portable applications. The organization works from offline centers, through its 5,000 female specialists. It professes to have offered more than 350,000 consultations online since its launch.
Read More: Tech Tuesday Startup of the Week: MedznMore
Administering corporate customers with ease!
Furthermore, as well as serving patients, Sehat Kahani also works with corporate customers. Who offers its on-request health administrations to their representatives/employees (and their families). The customers incorporate from the banking, insurance, telecom, media, pharmaceuticals, and FMCS sector.
Moreover, Sehat Kahani means to democratize medical services by building an all-female wellbeing organization to convey quality medical services arrangements. That utilizes telehealth, a phenomenon known to be the eventual fate of medical care universally utilizing 3 primary business lines Access, Prevention, and Efficiency.
Also Read: Tech Tuesday Startup of the week: Edkasa
Sehat Kahani raises $1 million Pre-Series A
Sehat Kahani also raised US$1 million in its pre-series A round from investors including the Islamic Development bank, 10Pearls Ventures, Mentors Fund, Korean Impact Collective Funds, and Impact Investment Exchange. Moreover, the round saw participation from the Pakistan-based KASB Group of Companies and Din Group, along with other angel investors.
Health start-ups like these are helping female doctors achieve their faded dreams with immense pride and empowering women from all directions!
Last but not the least, if you like this article, find out more startups in our segment Tech Tuesday. If you want your startup to get featured, contact us.