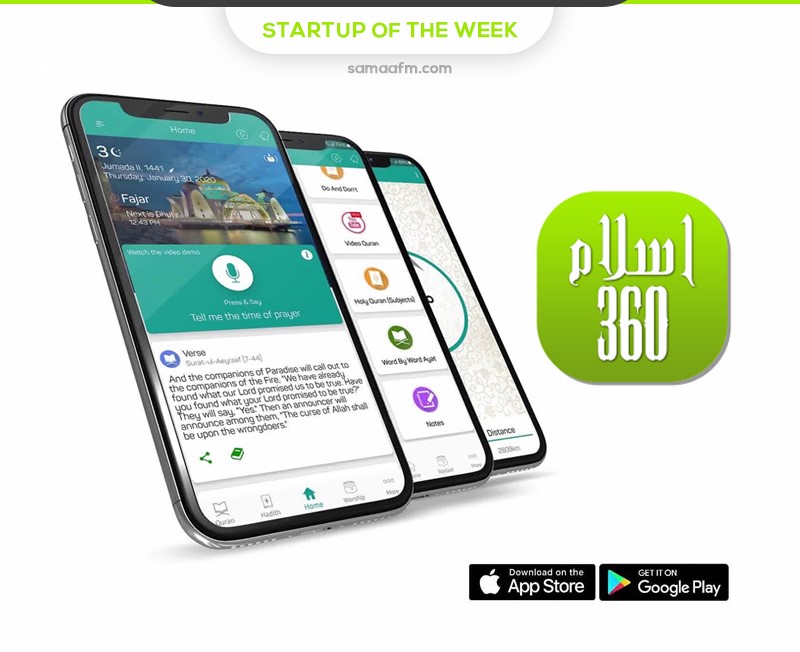 Tech Tuesday Startup of the week: Islam 360
posted by:

Zainab Naseem

No Comments
Sometimes you might find yourself looking for authentic hadith or quranic references during a debate and you cannot just reach out to the nearest library for the references or weight to your argument. And apart from the argument you might want to learn for yourself. But there is a detailed text-book like startup by Zahid Hussain Chihpa. He has built a Quran and Hadith search engine called "Islam 360."
Islam 360 Application
Islam 360 app is the brainchild of Zahid Hussain Chihpa, who listened to a verse somewhere but couldn't recall the source and had no easy way to search. He says that he started manually typing a Romanised Urdu translation. And over the next year created a desktop application by the name of Search Quran in 2009.
Islam360 is an application that allows you to explore Islamic writing through a solitary stage. You can recite the Quran by parah (part), surah (section), tune in to its recitation with or without interpretation, or dive into the tafseer. Then again, you can look by word, refrain, express, or even the subject.
Hadith Search engine
This application also features a comparable indexation and search engine exists for Hadith too. Other than that, the application has a Qibla locater, Islamic schedule, prayers timer, and many more highlights. It also includeses voice order, Arabic instructor.
Quran features
Read Holy Quran by Surah or Parah Listings
Search the entire Holy Quran by Word typed in Arabic
Read Holy Quran with translations in English, Urdu, Hindi, and Roman Urdu script
Read Tafasir of the Quran by Taqi Usmani, Abul Ala Moudodi, and more.
Add your own notes along with each Ayah of the Holy Quran
Jump directly to any Ayah of your choice in any Surah of the Holy Quran and start reading from there.
Easy share any Ayah with your friends and family
Holy Quran's recitation from at least 12 world-renowned reciters.
Hadith features
Read Seven Primary Source Books of Ahadith of Prophet Muhammad (S.A.W.) that are considered most authentic in the Muslim Ummah Sahih Al-Bukhari, Sahih Muslim, Jame Tirmazi, Sunnan Abu Dawood, Sunnan Nisai, Sunnan Ibne Maja, and Musnad Ahmed.
Read Original Ahadith in Arabic, as well as Translations of Ahadith in both Urdu and English
All Ahadith are fully Referenced with international numbering (from world-renowned Darus Salaam publications)
Audio Available for Sahih Bukhari, Jame Tirmazi, and Sunnan Abu Dawud Translations.
Read Ahadith chapter by chapter, as written in the original books.
You can also read: TECH TUESDAY STARTUP OF THE WEEK: EDKASA
Other important features of Islam 360
Moreover, with this app you can check local namaz timings of your current residence – city, so you never miss your prayer. You can also check your Qibla from the app's Qibla locator. This app has a tasbeeh counter you never miss your wazaif as well. And with 99 names of Allah (SWT) this app also features the Islamic calendar.
You can download the application Islam 360 from Playstore and Appstore.
If you want your startup to get featured, contact us.