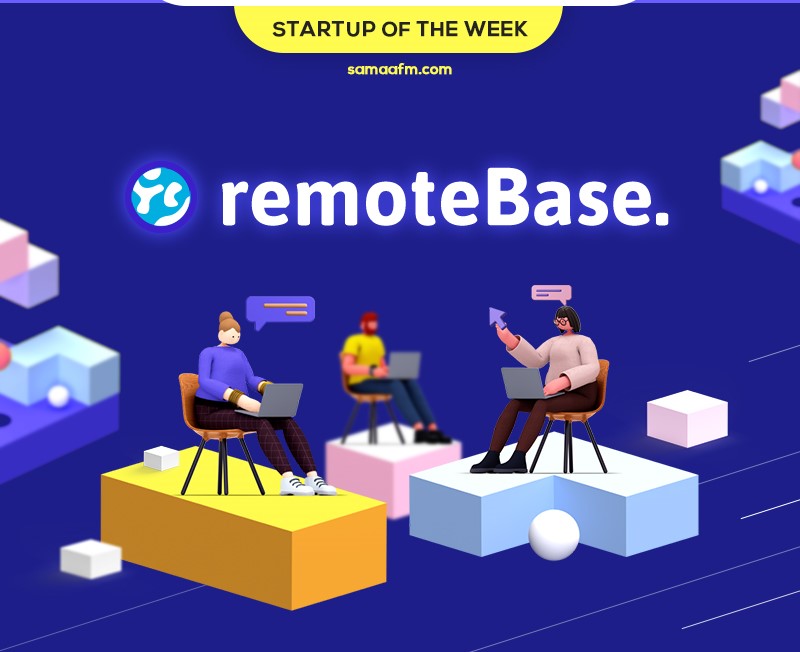 Tech Tuesday Startup of the Week: Remotebase
posted by:

Zainab Naseem

No Comments
Homebased jobs have become evidently a smart option especially during the pandemic where people got laid off on a large scale. The fact remains undeniable that a home-based job is the new future.
Similarly, Remotebase is another startup that features and elevates the same idea. And make people settled on their jobs remotely while being associated with Silicon Valley – the tech hub of the world.
Remotebase
Remotebase is a platform that enables new businesses (in Silicon Valley) to build remote engineering teams in as little as 24 hours. It is a brainchild of Qasim Asad Salam and Talha Masood. The Pakistani startup recruits, prepares, trains, and puts local software engineers and programmers in the US startups. The idea might not have reverberated with both the engineers and startups a year prior yet with remote work turning out to be standard during the pandemic. Remotebase has been seeing predictable development since its launch in April a year ago.
How does Remotebase work?
The start-ups that work with Remotebase appreciate admittance to top engineers right away so they don't need much effort to add engineering resources – through hiring – to their existing teams or building new ones from the scratch. Remotebase charges new companies a fixed month-to-month pay for each engineer and they do all the hard work. They recruit an engineer through its foundation which is less expensive than employing a comparative asset in the United States.
How Remotebase processes?
Easy configuration
You can simply configure your team within 5 minutes. You can go to their website customize your entire team according to your desired skillset like React, Node, Native, Python etc.
24 hour fastest team assembling
Furthermore, the entire engineering team gets assembled within 24 hours, so you can start working with them almost immediately.
2 week no-risk trial
Moreover, you can try the assembled team for a 2 week trial with no risk at all.
Remotebase raised $1.4m seed funding
This startup has raised $1.4 million in a seed round. The round was led by Pakistan-focused VC Indus Valley Capital. Draper Associates, the VC firm of Tim Draper. US-based early-stage VC Hustle Fund, and some other investors also participated in the round. It is the first investment for both Draper Associates and Hustle Fund in a Pakistani startup.
Read More: Tech Tuesday Startup of the Week: OkayKer
The Founder of Remotebase Qasim says that Pakistan does not lack talent at all, it only lacks in getting access and opportunities to innovative companies and our company is making sure that those talented people can have access to information and equal opportunities.
If you want your startup to get featured, contact us.