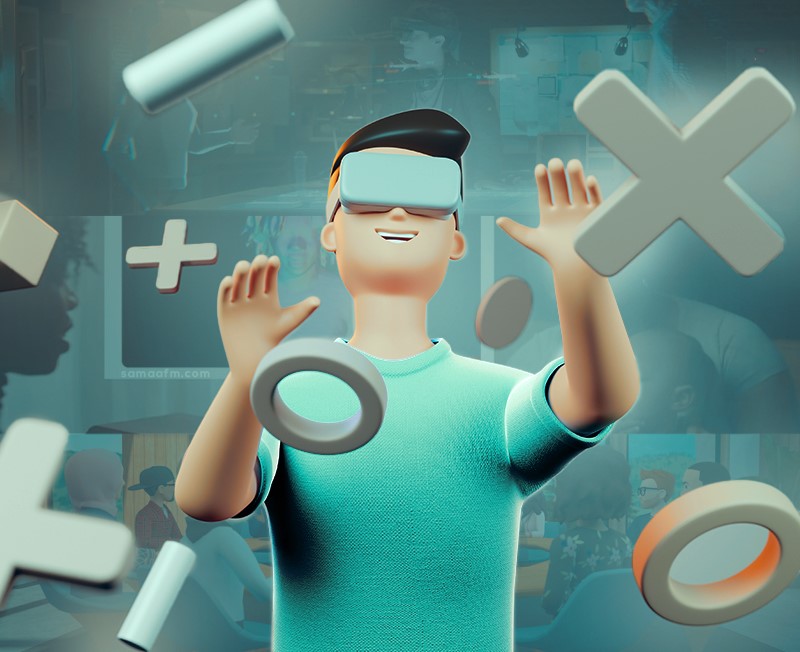 The Future of Virtual Reality and Holograms: Microsoft Mesh, Google Starline and Facebook Horizon Workrooms
posted by:

Zainab Naseem

No Comments
The future of Virtual Reality
There is widespread agreement that augmented and virtual reality will disrupt marketing and management in a variety of ways once it becomes a mainstream medium. One oft-asked – but largely unsolved – the question is whether augmented reality would render existing physical products and services outdated.
Today we will discuss three major breakthroughs in the tech world that have made virtual reality, hologram, and augmented and mixed reality very much alive!
Also Read: Google Photos is ending unlimited free storage
Horizon Workrooms
Horizon Workrooms is the next step in Facebook CEO Mark Zuckerberg's metaverse vision. This aims to bring virtual reality workplace meetings with a number of features and new technologies. This will set it apart from popular social apps like Rec Room, focusing on work and collaboration rather than socializing with friends.
It's been designed with virtual reality in mind, meaning you'll need a VR headset. And more specifically the Oculus Quest 2 – to enjoy most of the features available as part of Workrooms. Of course, not everyone has a VR headset to hand, so users will also be able to join workrooms via a web app. This is added for a more traditional video call experience. It offers virtual workspace, avatars, hand tracking, spatial audio, mixed reality, and virtual whiteboards.
Also Read: Google Chrome launches new features at Google I/O conference
Is Facebook Horizon available to download?
Facebook Horizon Workrooms is now in testing and available to anyone with an Oculus Quest 2 headset. To get started, simply download the Workrooms app from the Oculus Store.
Microsoft Mesh
"Here can be anywhere". Mesh is a collaborative platform that enables people to share virtual experiences across several devices. Alex Kipman explains, "This has been the ideal for mixed reality. The idea from the beginning." Alex Kipman is the tech lead developer of the Microsoft HoloLens smartglasses.
Kipman further added, "You can actually feel like you're in the same place with someone sharing content or you can teleport from different mixed reality devices. And be present with people even when you're not physically together."
Feel presence with Microsoft Mesh
Microsoft Mesh brings digital intelligence to the real world. You'll be able to connect with a new level of depth and dimension. Use eye contact, facial expressions, and gestures to communicate. As technology slips away, your personality shines through.
Where can I get Microsoft Mesh?
1- Go to the Microsoft Store and download the Microsoft Mesh app (preview).
2 – From the pins panel on your HoloLens 2, open the Microsoft Mesh app.
3 – Log in with your Microsoft Azure AD (business) account or your Microsoft Account (personal).
Google Starline
People enjoy gathering in groups to share, collaborate, and connect. And, with less travel and more remote work this year, being together has never seemed more vital.
Google Starline is a technology initiative that combines breakthroughs in hardware and software to allow friends, families, and coworkers to feel connected even when they're located in different cities (or countries).
How can I get Google Starline?
The technology is now only available in a few Google locations, but the company wants to start working with select partners in the coming year, particularly in the healthcare and media industries.
Have something to add to the story? Comment down below!