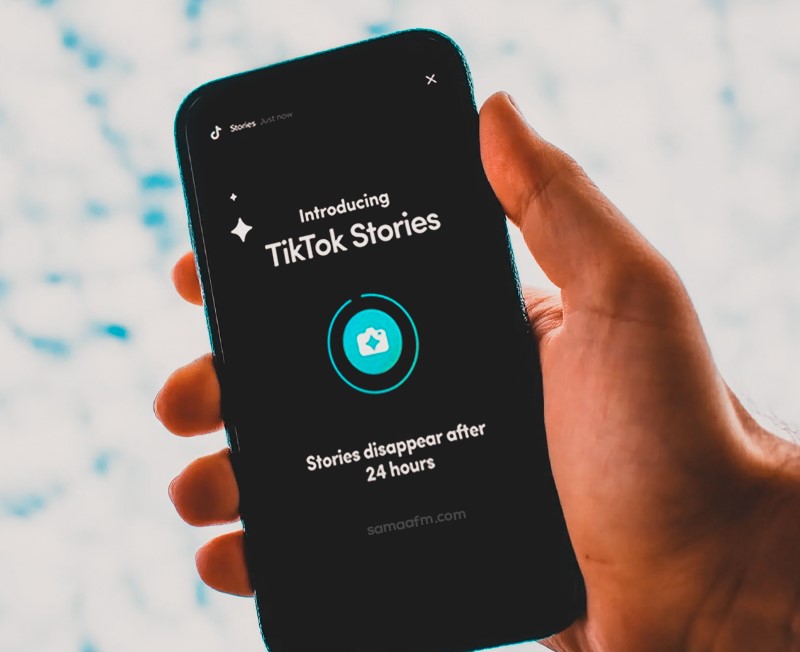 TikTok tests vanishing video stories feature similar to Snapchat, Facebook and Instagram
posted by:

Zainab Naseem

No Comments
TikTok tests vanishing video stories
For a long time, every social media application patterns to adding stories, and presently it's obviously the move by TikTok. The famous video application is trying different things with another account include.
The 24-hour story option on TikTok!
And now TikTok stories will allow users to see content posted by accounts they follow for 24 hours before they are deleted. It comes as WhatsApp rolls out a feature for users to post photos or videos that vanish after they are seen. This week rival social media platform Twitter shut down its Fleets disappearing stories feature.
The feature was highlighted by Matt Navarra. Navarra is a social media consultant who shared screenshots of TikTok Stories on Twitter.
According to the Chinese application they said, "We're always thinking about new ways to bring value to our community and enrich the experience."
Furthermore, it said, "Currently we're experimenting with ways to give creators additional formats to bring their creative ideas to life for the TikTok community," the spokesperson added.
How will stories work?
The new element, just called "TikTok Stories," seems to work comparably to other stories that works on applications like Instagram or Snapchat.
Stories live in a recently added slide-over sidebar, where you'll have the option to see stories posted by accounts that you follow on TikTok for 24 hours before they're automatically deleted. Different clients will actually want to respond and comment on your story, as well.
Also Read: WhatsApp might give you the option to transfer chat history from iOS to Android soon
Furthermore, very much like on Instagram and different stages, you'll likewise have the option to tap on a user's profile picture to load a story.
How TikTok describes the 24-hour story feature
Moreover, the application describes it as "a new way to interact with your fans."
Users can create a new story by tapping a "create" button that's been added to the sidebar. And they can add the usual captions, music, and text. True to TikTok's video-first nature, it seems stories have to be videos, not still images.
Last but not least, the company didn't provide any details on how extensively it's testing TikTok Stories, nor when (or even if) it'll see a wider release. However, a quick search on Twitter reveals a number of TikTok users who got their access to the feature.
Have something to add to the story? Comment down below!