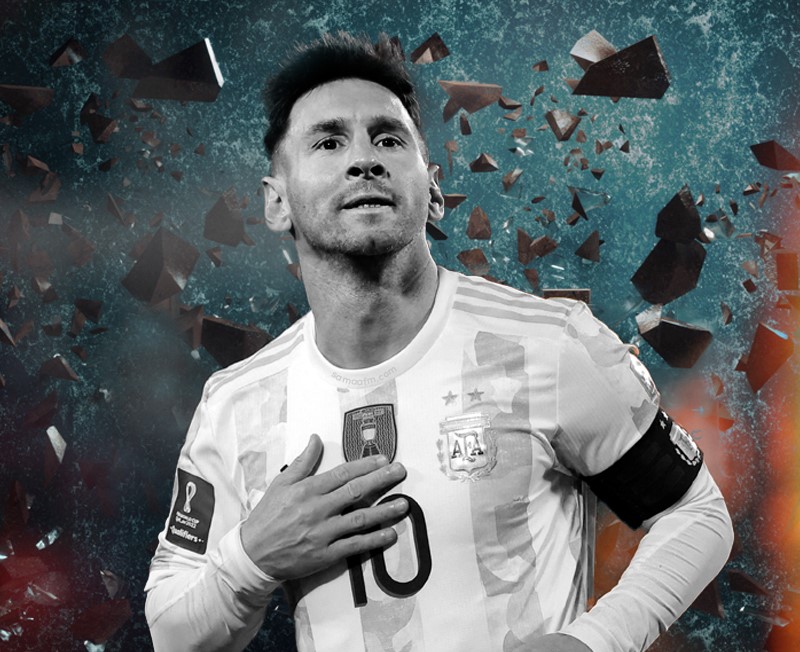 Lionel Messi beats South American men's goals record of Pele
posted by:

Zainab Naseem

No Comments
Lionel Messi beats Pele's goals record
Lionel Messi has set a new South American men's record by scoring his 79th international goal for Argentina, surpassing Brazil's great Pele.
Messi scored all three goals in Argentina's 3-0 victory against Bolivia. He scored in the World Cup qualifying match at the Monumental stadium in Buenos Aires on Thursday. Putting him two goals ahead of Pele, who has 77 international goals in his career.
Messi is second only to Marta (109) and Cristiane (96). In terms of most goals scored by a South American player at the international level. Furthermore, Messi's Paris Saint-Germain teammate Neymar, who has 69 international goals for Brazil, is third on the men's list. Moreover, third on the men's list is Messi's Paris Saint-Germain teammate Neymar, who has 69 international goals for Brazil.
Lionel Messi pours his gratitude after the record
"I was very nervous, I just wanted to enjoy the night. I waited a long time for this," an emotional Messi said after the match. "We won the game [and] that was the most important thing and now we can celebrate."
Pele, a three-time World Cup champion, is still in hospital after undergoing surgery on Monday. The surgery is to remove a tumor from his colon, despite the 80-year-old described the procedure as a "great victory."
Messi's switch from Barcelona to PSG
Messi, 34, has had an eventful summer. Following his switching from Barcelona to PSG in August and earning his first senior international trophy in July. In a 1-0 triumph in Rio de Janeiro's Maracana stadium, he and La Albiceleste won the Copa America from Brazil.
Following the outcome on Thursday, Messi danced with his colleagues and proudly displayed the Copa trophy to the 21,000 fans in attendance.
"It was a unique moment [to win the Copa America] because of where and how we obtained the title," Messi said.
Also Read: Cristiano Ronaldo of Portugal sets a new men's international scoring record
"There was no better way to do it and be able to celebrate the title now, it's incredible. My mother, my brothers are here in the stands. They have suffered a lot … I'm very happy."
Brazil's Covid-19 protocols
Argentina's World Cup qualifying match against Brazil, their first rematch since the Copa final, was controversially delayed just days before the game on Thursday. Brazilian health authorities entered the pitch at Sao Paulo's Corinthians Arena with the game in progress and accused four Argentina players of failing to follow Brazil's COVID-19 protocols for entering the country.
Following his hat-trick against Bolivia, Messi now has 26 goals in World Cup qualifying matches, passing Uruguay's Luis Suarez — a former Barcelona colleague — for the most among CONMEBOL players.
After two decades at Barcelona, Messi signed a free-agent deal with PSG in the summer. Messi has been at Barcelona since 2001 when he first joined the academy.
Read More: Lionel Messi to leave Barcelona due to financial constraint
Have something to add to the story? Comment down below!