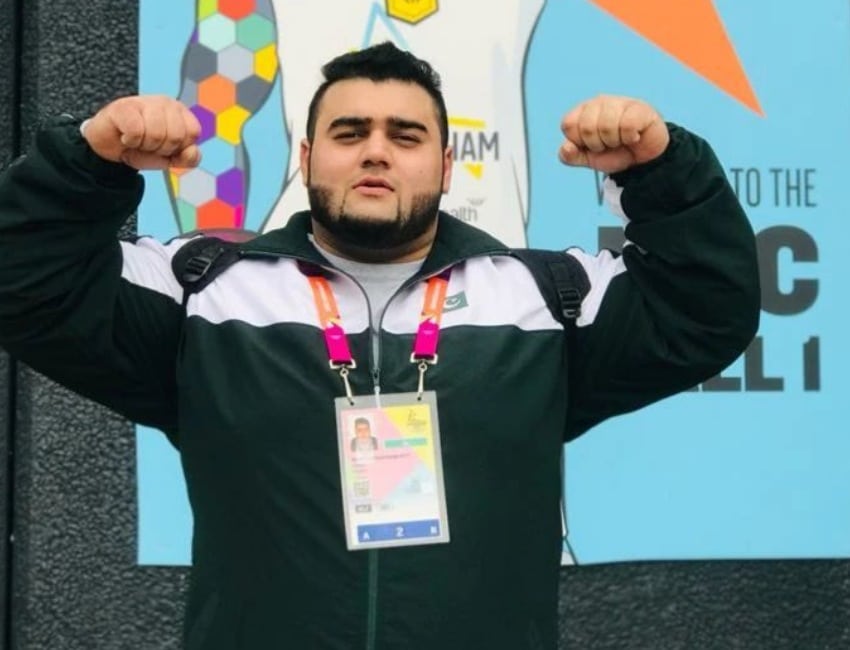 Weightlifter Nooh Dastgir wins maiden gold for Pakistan in Commonwealth Games 2022
posted by:

Zainab Naseem

No Comments
Nooh Dastagir for gold at Commonwealth Games 2022
Weightlifter Nooh Dastagir Butt winning his first gold medal at the Commonwealth Games (CWG) in 2022 is a proud occasion for Pakistan.
Nooh Dastagir broke two records in the 109+kg division by snatching 173 kg and clean and jerking 232 kg. Butt lifted 405 kg in total, which is a record for CWG 2022.
Premier's congratulates Nooh Dastagir
Following victory in CWG 2022, Prime Minister Shehbaz Sharif congratulated Nooh Butt. In a Tweet PM said "Well done, Butt Saab."
Butt won the bronze medal in the 105+ kg division at the 2018 CWG, as well as the silver medal at the weightlifting tournament held at the CWG in December of the previous year.
Also Read: Meet Pakistan's rising cricket star, Abdullah Shafique
Nooh Dastagir's shining weightlifting career!
Pakistan has won the gold medal in the CWG's weightlifting competition twice. Shujauddin Malik represented Pakistan and won the gold medal in the 85 kg division in 2006.
Shah Hussain Shah of Pakistan earned the bronze medal at CWG 2022 after defeating his South African rival in judo.
Shah lost his opening round in the 90 kg division and moved on to the bronze medal match. The Pakistani player has previously only competed in 100kg events, hence this was his first-ever 90kg competition.
A few days ago swimmer Jehanara Nabi also stood first in the 100m freestyle at Commonwealth Games, happening in Birmingham currently.
Achievement dedication for father
The Gujranwala weightlifter said to this occasion, "I thank God for winning the medal. I can't express my feelings, I have been trying to win this game for the last seven years."
Furthermore he said, "It was hard work and dedication that made me win this gold. Winning a medal for your country is always a proud moment. And, gold is something special." But continued, "It was not easy for me to lift such a heavy weight. But, I pulled off doing it with hard work of 12 to 13 years. I dedicate this gold to my father, who worked for 12 years and helped me reach this stage." Moreover he added, "My father was also an international weightlifter. And, my brother is also in this sport."
Congratulations to both of the players, you make us proud!
Have something to add to the story? Comment down below!