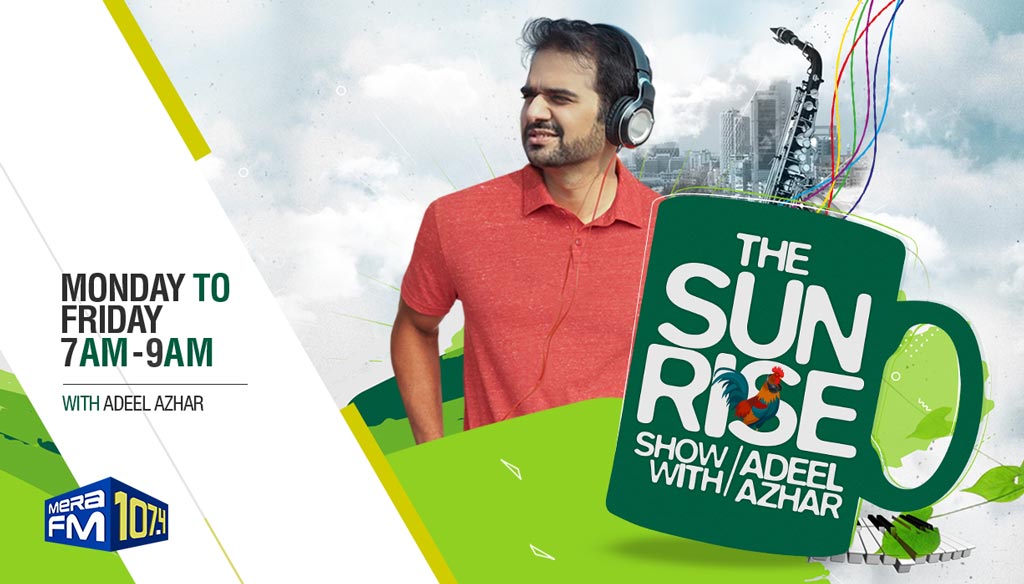 The Sunrise show – 07:00 AM – 09:00 AM
The first indulgence of the day is a smooth but exciting sail with The Sun Rise Show with Adeel Azhar. Keeping the listeners up to speed on current events, news, thoughts, and reviews, with a dash of spicy gossip thrown in for good measure, will provide a lighthearted perspective to life.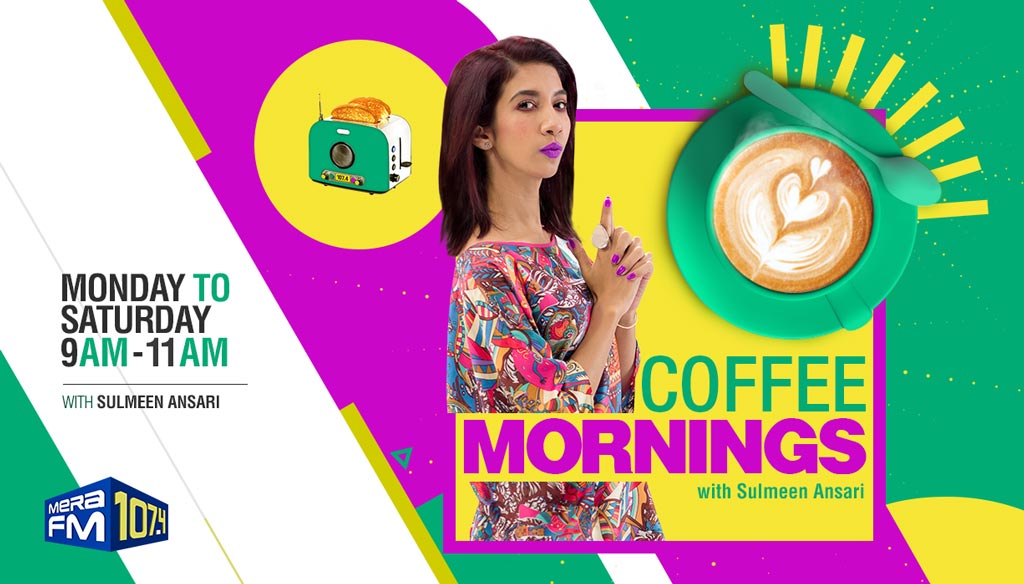 Coffee Mornings – 09:00 AM – 11:00 AM
Sulmeen Ansari's show Coffee Morning is exceptionally delicious, frothy and topped by its amazing humour and empathy. Listeners will be hooked on a unique blend of calming melodies and reviving hits, delectably wicked gossip, and exciting news. This show is definitely your morning partner.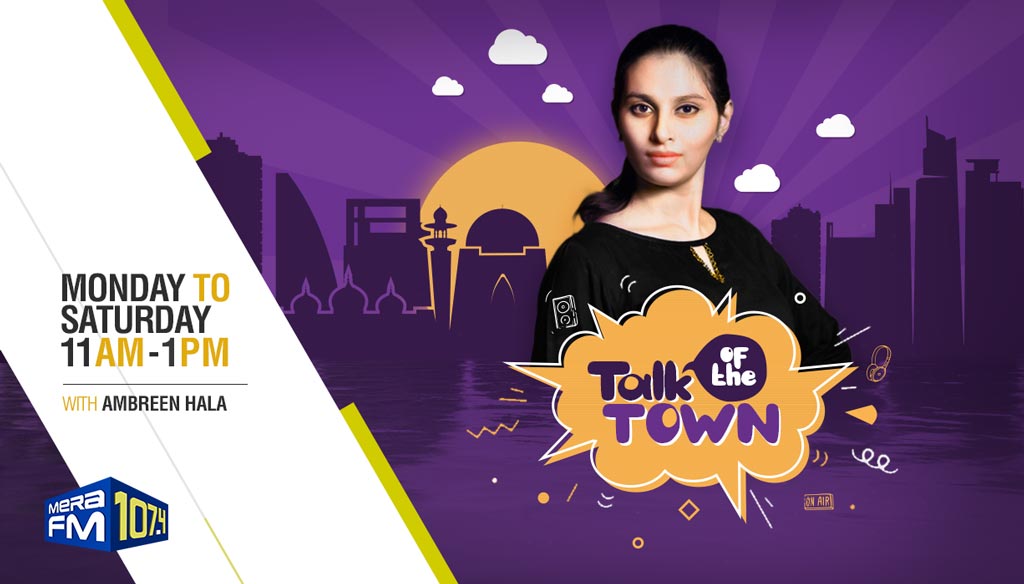 Talk of the Town – Karachi – 11:00 AM – 01:00 PM
Talk of the Town will with RJ Ambreen Hala pushes you to seek for more no matter where you are, what you're doing, or what you're searching for! The best of local events, expos, and recommendations, as well as salacious gossips about everything and more.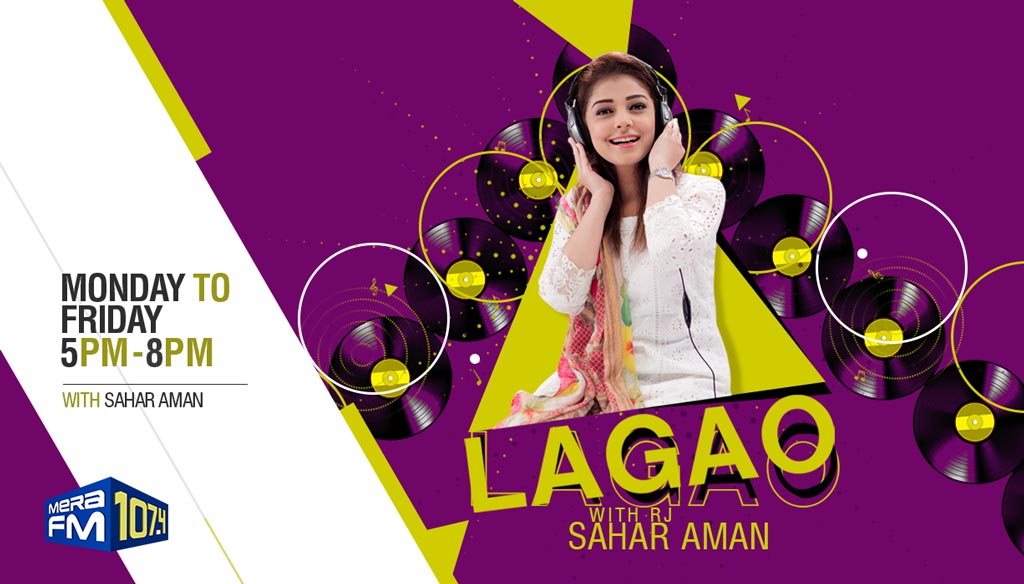 Lagao – 05:00 PM – 08:00 PM
It's LAGAO time, so be ready! Khainch Kay Ya Ahista, It's All Up to You! 3 hours of topical and engaging material with a splash of up-tempo, rocking music, this is one programme that will ensure that all of your presets in your tuner are tuned to Mera FM and you're all listening to "LAGAO" by Sahar Aman so, Khainch Kay Lagaoo!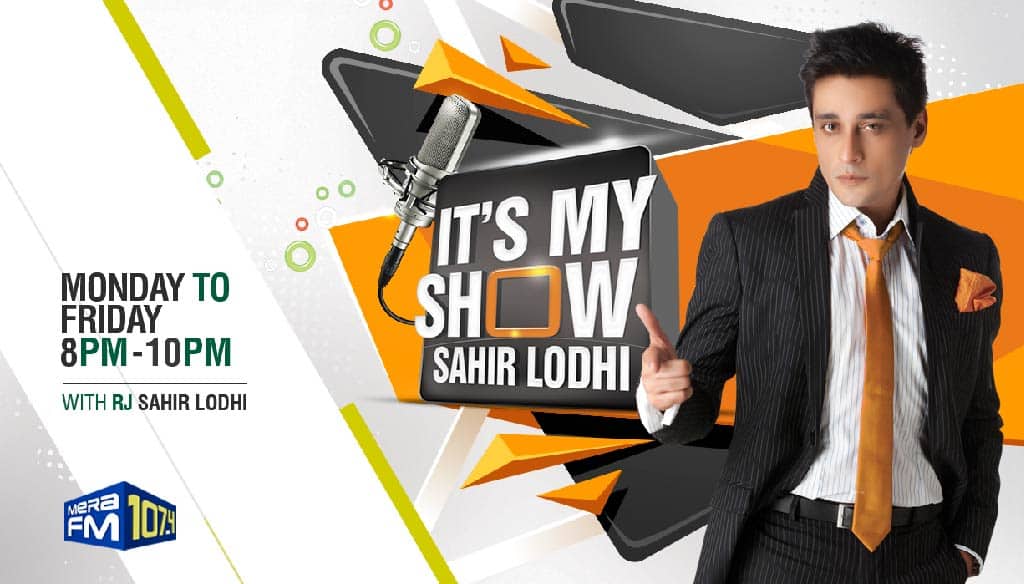 It's My Show 8:00 PM – 10:00 PM
Showcasing inspiring stories, emphasizing both little and large efforts toward a better life. Every day, we'll provide you with a road map: simple, practical strategies to improve your attitude towards life. This show by Sahir Lodhi will address issues that impact us all, with an emphasis on everything and everything that has to do with life… a straightforward mannerism. It's all about you! It's my Show by Sahir Lodhi talks about humans and their lives only on Mera FM 107.4.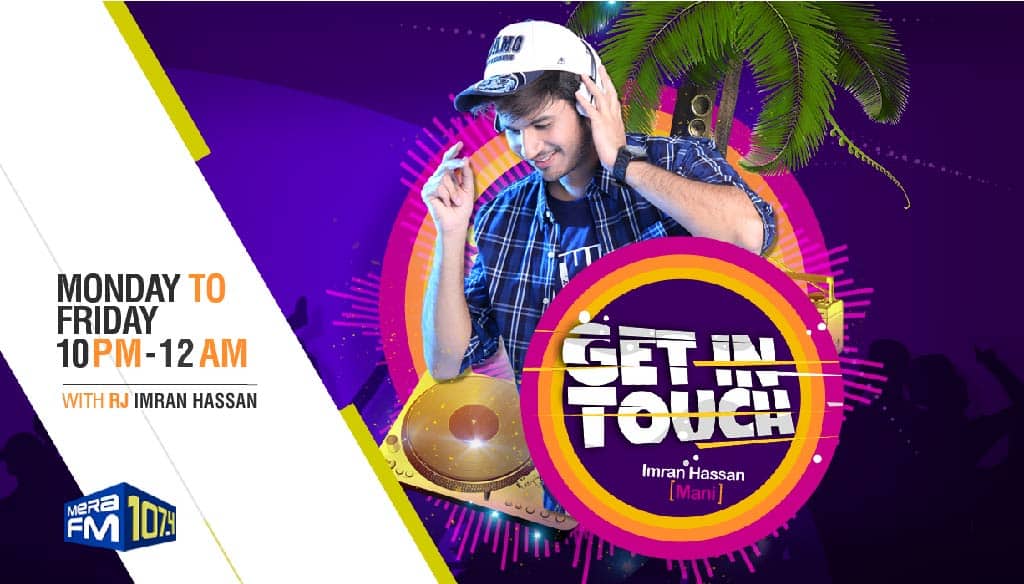 Get In Touch 10:00 PM – to Midnight
Get In Touch is available to all young people; anybody interested is invited to join and express their daily life challenges, worries, and concerns in a kind yet bold manner in order to find an acceptable solution to their problems. With elevated music and upbeat melodies, this show will keep its listeners energized and motivated. Join Karou RJ Imran Hassan ke sath Get in Touch!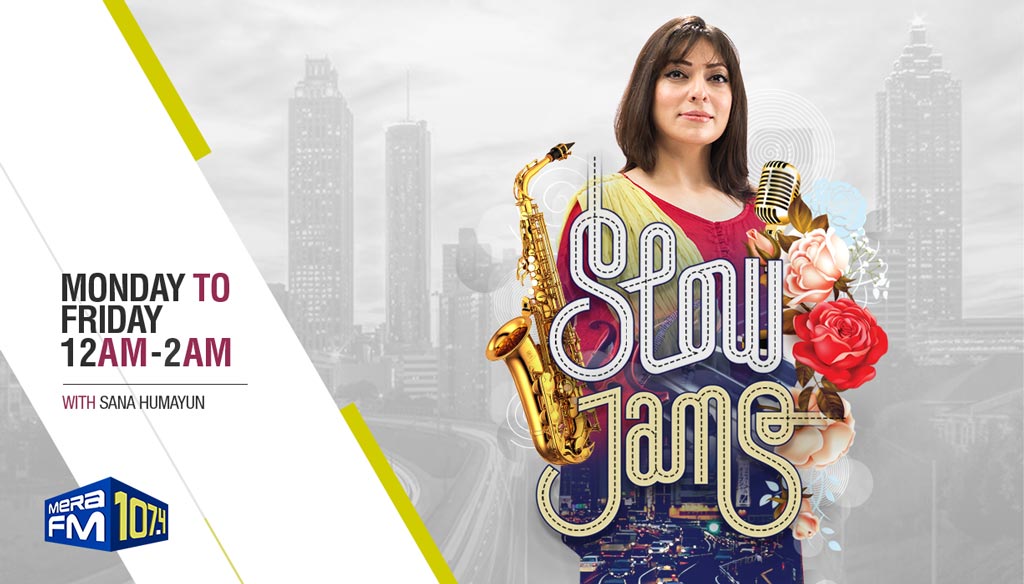 Slow Jamz – 12:00 AM – 02:00 AM
Every weekday from Monday through Friday, Slow Jamz by Sana Humayun sets the tone for a relaxing finish to a long day. Mesmerizing and exquisite mood with tunes that will lift your spirits, and put a large smile on your face, and gently rock and roll your heart. Get on with a smooth ride with RJ Sana Humayun with Slow Jamz on Mera FM 107.4