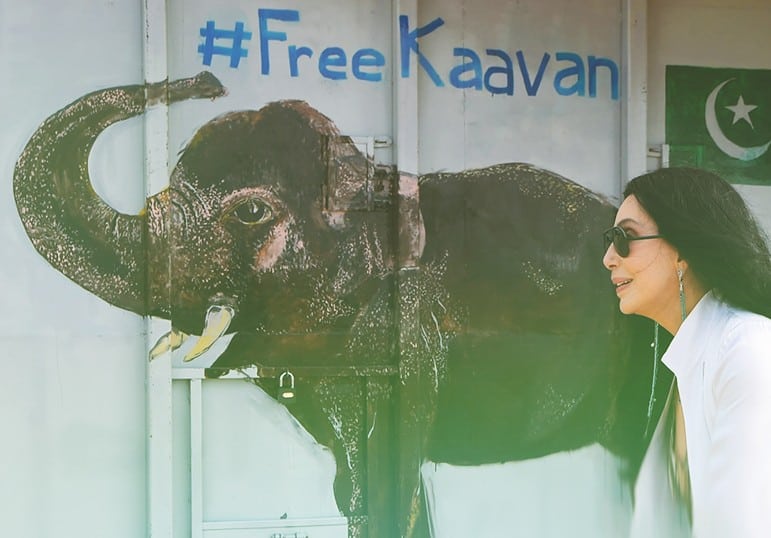 Cher sends Kavaan the Elephant to Cambodia!
posted by:

Abdul Latif Dadabhouy

No Comments
Following years of public campaigning by American pop star Cher, the "world's loneliest elephant" was sent to embark on a journey from Pakistan to a sanctuary in Cambodia.
The singer flew to Pakistan to meet with Prime Minister Imran Khan in order to secure the elephant's transfer to a new home, where he can roam freely at a 25,000 acre sanctuary in Siem Reap.
"Kaavan" the Asian bull elephant, has been in custody at Marghazar Zoo in Islamabad, Pakistan, for over 35 years. He lost his partner elephant in 2012 and had become both overweight and malnourished, according to vets.
The Oscar-winning actress and singer had spent recent days at the Islamabad zoo to provide moral support to Kaavan. According to Cher, Kavaan's journey will be documented as Smithsonian short.
The animal will live the rest of his life as a free animal now in the sanctuary of Cambodia!

-Farewell Kavaan!

---
Also read: What is movember?