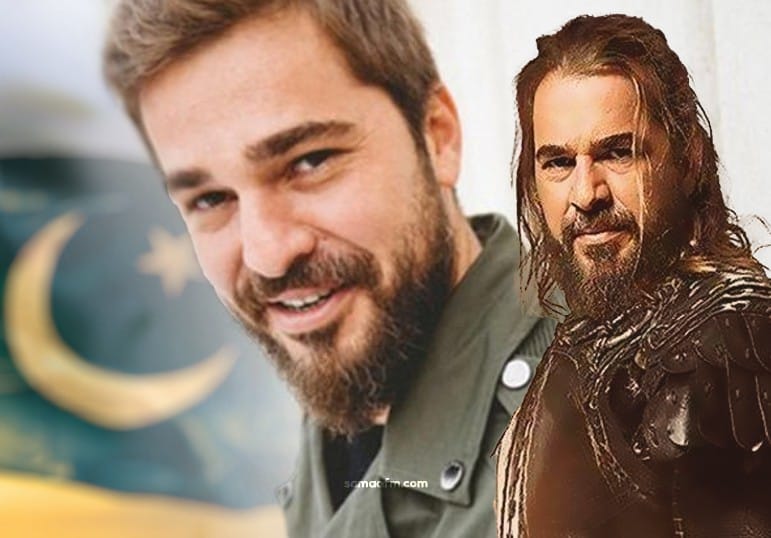 Ertugrul Ghazi arrives in Pakistan!
posted by:

Zainab Naseem

No Comments
Turkey and Pakistan have been sharing-friendly relations for a long time now. Be it political or cultural. Both the nations embrace each other with lively hearts! We also have seen plenty of Turkish dramas dubbed in the Urdu language. Ishq-e-Mamnoon, Feriha, Fatima Gul, Manahil Aur Khalil, Mera Sultan, and Elif, to name a few. And now Ertugrul Ghazi has finally given us great news. And after getting the smashing 10.3 Million Subscribers on the TRT Ertugrul YouTube channel by PTV, the actor himself has arrived in Pakistan. And fans are celebrating!
Dirilis Ertugrul and the Glorification of Muslim Values
The series is based on the life of 13th century Muslim Turk leader Ertugrul Ghazi, whose son Ghazi Othman is considered to be the founder of Ottoman Empire. The story depicts the valour of Muslim fighting against the Mongol invaders, Byzantines, Christians and Knights Templars in Anatolia. The drama rightly glorifies the Muslim and Islamic values and ethics. The show got aired in Pakistan on PTV after Prime Minister Imran Khan's request and became an instant hit. It also broke the world record for the most subscribers on YouTube.
On one occasion Engin said that the crew knew the show would do well from the very beginning but we had no idea that it would receive so much attention around the world.
Ertugrul Ghazi the Character
The Turkish actor Engin Altan Düzyatan is the face of Ertugrul, born in Karşıyaka, İzmir, Turkey. The actor is widely known in the country and garnered special attention with a huge Pakistani fan following behind him with 3.8M followers on Instagram.
Arrival of Ertugrul Ghazi in Pakistan
The PakTurkey Twitter has now announced that Duzyatan has in fact, landed in Lahore for a short visit to Pakistan. It was earlier reported that the Dirilis: Ertugrul famed Turkish actor Engin Altan Duzyatan will be inaugurating a mosque in Lahore after signing an agreement with a private housing society.
"#ErtugrulGazi (Diriliş Ertuğrul) lead actor Mr. Engin Altan Düzyatan just landed at Lahore Airport for a short visit to Pakistan at the invitation of a private business company. Join us to welcome him," read the tweet. Duzyatan, after virtually meeting with a few celebrities and differently-abled children of Pakistan – announced that he was ready to visit the country personally in the past.
Engin's arrival has become a Twitter Trend on Thursday, fans and followers are welcoming him warmly,
Some funny tweets are also surfacing in reference to the hate which Pakistani actor Yasir Hussain spilled over the massive viewership of Dirilis in the Past
https://twitframe.com/show?url=https://twitter.com/Zeshanwakeel/status/1336971478986870785
The purpose of Engin's visit has not been confirmed yet, but we are still hoping that he will enjoy it as much as Halime Sultan aka Esra Bilgiç did in the past.