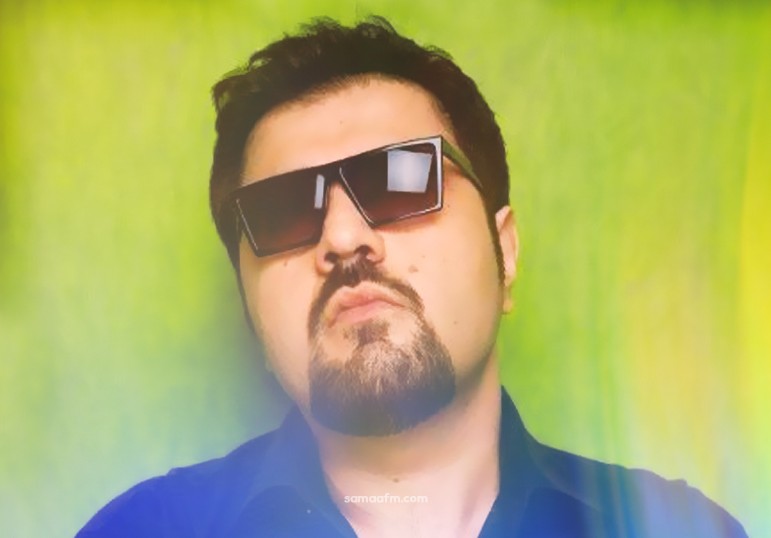 I still have a student mentality towards learning my work – Ahmed Ali Butt
posted by:

Zainab Naseem

No Comments
As a 90s kid, you might have head-banged your entire teenage with EP. The band was unique and the rapping element was very new for us in Pakistani music in those days. Well…we have known him as a rapper and we have known him as an actor from old "Jutt & Bond" days. Ahmed Ali Butt has been around for some time now and is the one who always plays his cards fine.
Ahmed Ali Butt
Born in bred in a Punjabi family of Kashmiri ancestry. Ahmed Ali Butt began his career in music, where he was a member of the alternative rock band Entity Paradigm (EP) as a vocalist and rapper. Having a knack for acting, he ventured into the small screen; he used to be a theatre artist back in the 90s and then landed on television where he starred in sitcoms such as Jutt and Bond, Rubber Band, and Inspector Khoji. He has also pursued a career as a comedian and a very successful host as well.
Uncountable Blessings!
While talking to Sara about his journey he told her that he has been blessed to have a caring and supportive family. He further shared how it is like to be a star kid and there is not necessarily a kind of pressure involved in it. He specifically pointed out that perception has been created that, "Actor ka beta actor or singer ka beta singer" because it's known, he said this needs to be cleared. "I started my career from scratch and yes I learned a lot from my elders because there should always be a learning curve into everything." He also said, "I have been into the industry for about 18-19 years and official career kick-started with Jutt & Bond but I did theatres before that." Despite being the maternal grandson of Film Director Shaukat Hussain Rizvi and playback singer Noor Jehan and son of late singer Zil-e-Huma. He appreciatesd how blessed he is and how big inspiration is for him. He quoted, "meine apne baroun se bohat seekha hai. I still have a mentality of a student towards learning my work."
Ahmed Ali Butt smashes Nepotism
Ahmed Ali Butt smashes nepotism and cleared how this word has now being abused for everyone who follows the dreams of their elders. He quoted "Lougon ke is Nepotism ke lafz ko gaali ki tarah istemaal karna shuru kardiya hai." He stressed the fact that he has made himself from scratch and the respect he has garnered as a singer as a person, as an actor is all him, he is learned much from his lineage but he doesn't "Believe in Nepotism."
Phatte Dinde Chakk Punjabi
Ahmed also showed his excitement about the Humble Motion Pictures and Omjee Star Studios Entertainment new project "Phatte Dinde Chakk Punjabi" which is going to be released this year, the actor worked with Annu Kapoor, Neeru Bajwa, and Gippi Grewal. And showed his gratitude to be sharing the platform with such talented people. He further talked about how vast our Punjabi cinema is, of both Pakistan and India. He continued that Punjabi stories are famous in general and they are lively, vivid, and colorful and the sense of humor is a major win and he is excited that UK-Punjabi cinema is creating good content and making the ties of the two countries stronger with time.
Is EP coming back?
Well, I guess fans will be quite disappointed with this, that how upon asking Ahmed shared that Entity Paradigm might not return back. He shared that there was a time when we were there and we all were young and we had our passions. Two bands became one and that one stayed on top for a while creating unification of fans and followers. He said it was a great experience, it was unique and no one did that type of music before including rappers. Now we have so many underground bands and not only underground, famous ones too. He said "EP ne jo karna tha karliya. I am not sure EP is going to come back." Reunions happen for us and we meet and hang out when we have time, we collaborate as friends, artists but not as musicians and we are not planning to resurface EP as a band, everyone has become caught up with life and other things. But I would always appreciate good music and newly emerging bands!
Ahmed currently is appearing as a host of "Kasoti Online with the King of Comedy" on Express Entertainment and a fun game show with celebrities.
Watch the complete interview below and enjoy more chit-chat
RJ Sara Baloch hosts Chill Karou, every Saturday and Sunday, 5:00 pm to 8:00 pm
---
READ MORE: KARACHI EK VIBE KA NAAM HAI! – ALI HAMZA