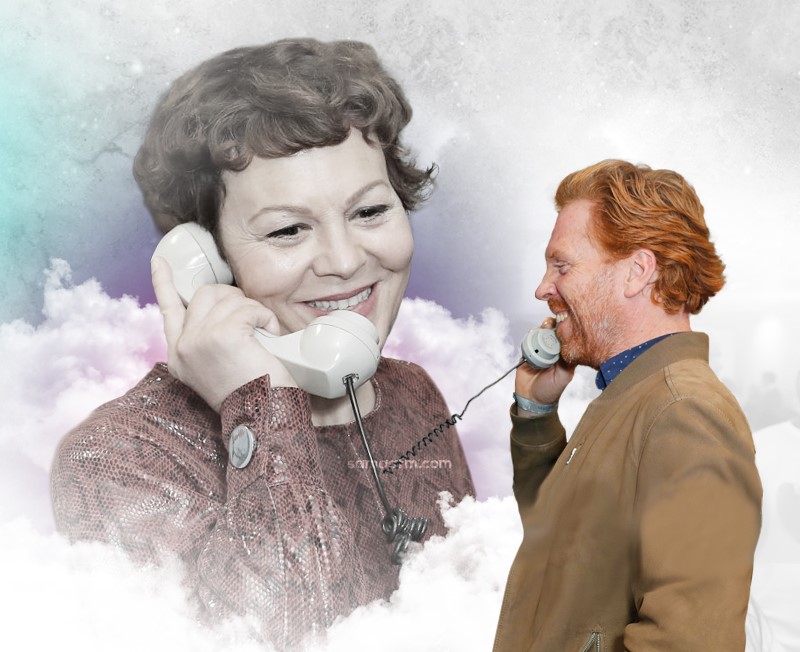 Remembering Peaky Blinders star Helen McCrory
posted by:

Zainab Naseem

No Comments
Ultimate swag, charm and sheer beauty, Helen McCrory was a diva. Whether her remarkable acting in Harry Potter as a Malfoy, or her effortless presence in Peaky Blinders as Aunt Polly, she was gorgeous. Helen McCrory left a legacy behind her.
Helen McCrory
Born in 1968 in Paddington London, Helen McCrory was an English actress. She studied at the Drama Centre London and made her stage debut in The Importance of Being Earnest in 1990. Other stage roles include playing Lady Macbeth in Macbeth at Shakespeare's Globe, Olivia in Twelfth Night and Rosalind in As You Like It in the West End.
McCrory career in films is quite memorable. She played Cherie Blair in both The Queen (2006) and The Special Relationship (2010). She also portrayed Françoise in the film Charlotte Gray (2001), Narcissa Malfoy in the final three Harry Potter films, Mama Jeanne in Martin Scorsese's family film Hugo (2011), Clair Dowar in the James Bond film Skyfall (2012), Polly Gray in Peaky Blinders (2013–2019), Emma Banville in Fearless (2017), and Kathryn Villiers in MotherFatherSon (2019).
Stars pay tribute to Helen McCrory
"Harry Potter" stars Tom Felton and Jason Isaacs paid tribute to their on-screen matriarch Helen McCrory after the actress' death.
Tom Felton took to his Instagram and shared a picture with McCrory and Jason Isaacs on Sunday with a caption, "So sad to say farewell so suddenly – I never took the chance to tell her , but she helped shape me as a person so much – on & off screen – She was always relentlessly herself- razor sharp wit – silver tongued – kind & warm hearted – she suffered no fools yet had time for everyone – thank you for lighting the way forward & holding my hand when I needed it xx" he said.
Felton further added that Helen was always "relentlessly herself" and "kind and warm-hearted."
Isaacs also posted the same photo from the Battle of Hogwarts scene. He recalled his audition with McCrory on Instagram. He said that when he met McCrory, he thought she was "the greatest actress he has ever seen."
"After years of watching her mesmerize audiences, I don't think that anymore… I know it," he added.
He also described McCrory as "scabrously funny, shockingly naughty and with an empathetic heart the size of a planet."
Cillian Murphy remembers Peaky Blinders co-star
Lead star of Peaky Blinders Cillian Murphy also shared an Instagram post with pictures and a caption from the series "In The Bleak Midwinter."
Husband Damian Lewis remembers Helen in a heartfelt note
Helen's husband Damian Lewis, who broke the news of her death on Twitter also shared a heartfelt note on Sunday Times. He wrote, "Many people have spoken about her career and many more will, so that's where I'll leave it, because it strikes me that two things are happening this weekend: an outpouring of grief and shock, and a celebration of Helen McCrory the actress from fans everywhere, and of Helen the person."
He further said, "She was a people person, sure. 'I'm much more interested in who I'm with than where I am,' she would say, and innately wanted to share. But she also lived by the principle of kindness and generosity. That you put these things out into the world to make it better, to make people feel better." Lewis added about her last days as, "Even when dying in her last few days, when talking to our wonderful carers, she repeatedly said, 'thank you so much' in her half delirious state."
Here are some badass clips of her from Peaky Blinders, enjoy!
Farewell, Helen! You will be dearly missed!