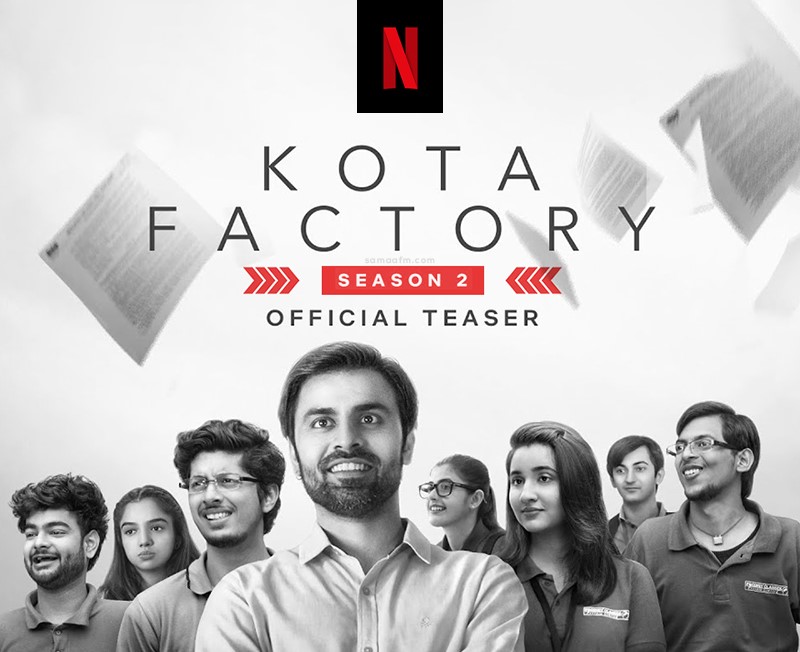 The Viral Fever releases Kota Factory season 2 teaser for Netflix
posted by:

Zainab Naseem

No Comments
Kota Factory is back!
Netflix has finally announced and released the teaser for Kota Factory season 2, after much anticipation. The first season of the show premiered on The Viral Fever in 2019 and was a huge hit with viewers.
Kota Factory season 2
Vaibhav, Balamukund, and Uday struggle in the upcoming season as they navigate their lives at Kota's coaching centers. The students are taken aback when they learn that their favorite Physics instructor, Jeetu Bhaiyya has quit the coaching center.
Vaibhav is faced with a conundrum: why is he working so hard for an IIT entrance, and does he even want it? With his encouraging remarks and quotable phrases, Jeetu Bhaiyya jumps in as the mentor right away. Take a look at the teaser:
About Kota Factory season 1
The city of Kota in season 1 switches to a monochrome theme, which you won't realize until the episode is over. From the first episode on, the plot is engrossing. In 'sepia,' a student can connect to how the pressure transforms them into lifeless, agitated, and a depressed person.
Additionally, throughout the series, Vaibhav's life shows an identical sensation. Furthermore, the notion of a monochromatic motif for this web series is a first in India. It became a unique concept for 'The Viral Fever.'
Director Netflix Original India Tanya Bami says, "We are delighted to introduce the favorite characters Vaibhav, Shivangi, Meena, and Jeetu Bhaiya in the second season of Kota Factory on Netflix."
Also Read: Friday Flix Web Series of the Week: Kota Factory
Moreover, she says, "This season is filled with the authenticity and realism of college life like the last one. As well as the choices and challenges of students not only in Kota but around the country."
Kota Factory season 2 on Netflix
Last but not least the season two of Kota Factory is available on Netflix! So sit tight for an exciting journey to Kota!
Have something to add to the story? Comment down below!