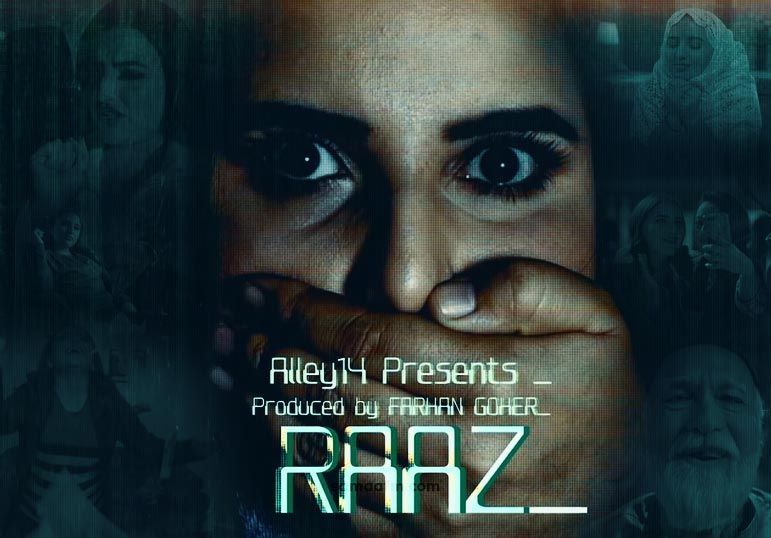 UrduFlix: Web Series featuring Hareem Shah to premiere on Feb 26
posted by:

Uzair Ahmed

No Comments
Viral TikTok sensation, Hareem Shah is going to be seen showcasing her talent on the silver screen by starring in 'Raaz', a web series based on the social media star's life.
UrduFlix:
The web show is all set to premiere on February 26 at the upcoming OTT platform UrduFlix, which operates similarly to Netflix but will only focus on content dubbed/created in Urdu. The app is also set to launch on February 26, along with this series. The new trailer for Raaz shows Shah's rise to fame in Pakistan and highlights her concerns about the attention she gets as a consequence.
"You're not crazy, you're different. And people who are different, they do things," says Shah's acquaintance in the trailer, setting a precedent for the entire series. Raaz is the brainchild of Mansoor Saeed and is directed by Asad Zaidi.
Shah's name is now talk of the town after her videos from the Ministry of Foreign Affairs' conference room in Islamabad sent netizens into a frenzy. At that time, Shah already had accumulated a million followers on the social media app, TikTok, but wasn't as recognized as she is nowadays.
Her troubling times have been on the rise since she rose to fame. Shah, 36, is also a victim of sexual harassment by a posse of men at a UAE shopping center. Last year, she and her buddy Sandal Khattak were maligned by the masses, and pictures of their ID cards/passports were leaked all over the internet. Their birth names, age, and residential address were made available to the public without their consent.
Mufti Abdul Qavi Case
Shah accused Mufti Abdul Qavi of sexual harassment as well and berated him in a short video that went viral online. 4 years ago, he was a pivotal subject in the Qandeel Baloch murder investigation case. Qavi was asked to withdraw from his mufti title and was shunned by his peers.
---
Also Read: IMRAN ASHRAF USED TO BE A TEA BOY FOR ACTORS BEFORE MAKING IT TO THE SCREEN