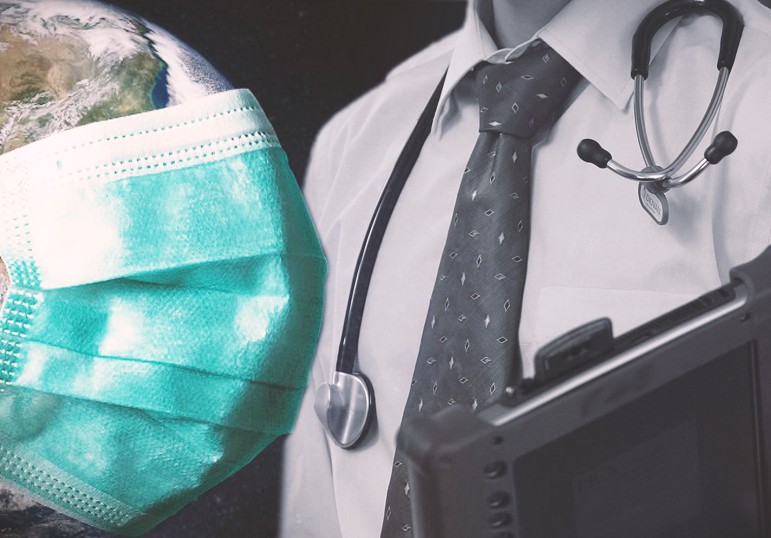 Climate Change is Damaging Health During Pandemic
posted by:

Zainab Naseem

No Comments
"Climate change is making people sick and leading to premature death," says a pair of influential reports on the connections between global warming and health.
Effects of Climate Change and Health Damage During Pandemic
Scientists from the World Meteorological Organization released an initial report on the global climate which shows that the last decade was the warmest on record and that millions of people were affected by wildfires, floods, and extreme heat this year on top of the global pandemic. Also how air pollution from agriculture, vehicles, and power plants contributes to asthma and other diseases that make severe cases of COVID-19 more likely.
An analysis published on Wednesday by the Lancet Medical Journal that focuses on public health data from 2019 found that heatwaves, air, pollution, and extreme weather is damaging human health increasingly.
Threat to health infrastructures
Both reports make an explicit connection between death, disease, and burning fossil fuels. The Journal also wrote that climate change is a threat to public health infrastructures such as hospitals, primary care facilities, and emergency services.
"Many carbon-intensive practices and policies lead to poor air quality, poor food quality, and poor housing quality, which disproportionately harm the health of disadvantaged populations," The Lancet quotes.
Nature's war
In a speech about climate change on Wednesday, United Nations Secretary-General Antonio Guterres called on world leaders to dramatically reduce fossil fuel production. "Humanity is waging war on nature. This is suicidal," he said. "Every country, city, financial institution and company should adopt plans for transitioning to net zero [greenhouse gas] emissions by 2050."
The latest global emissions data suggest that widespread lockdowns in 2020 did virtually nothing to decrease the amount of carbon dioxide in the atmosphere.
Dr. Georges Benjamin, the executive director of the American Public Health Association states that "It's preventable, we don't have to live this way."
---
READ MORE: HAZARDOUS AIR IN KARACHI WITH THE DANGERS OF COVID-19!