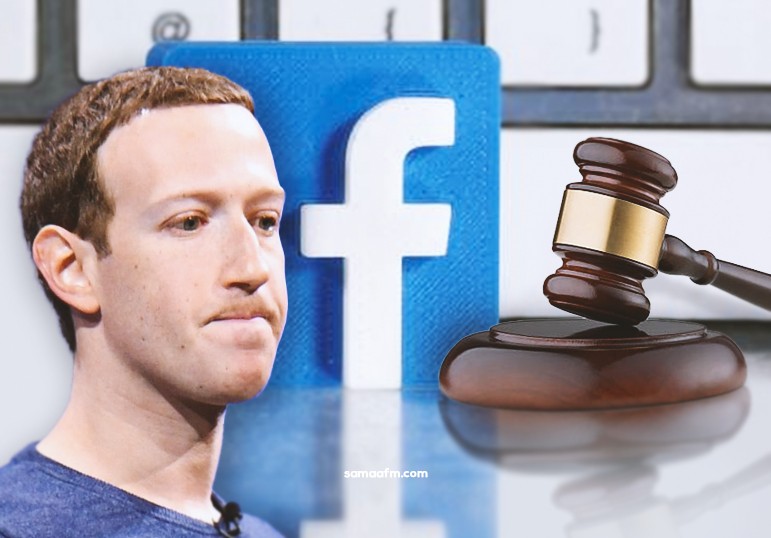 Here Is What You Need to Know About The Antitrust Lawsuit Against Facebook
posted by:

Abdul Latif Dadabhouy

No Comments
If we go through the list of most used apps in the US, Facebook tops the list. But it's just not Facebook that Mark Zuckerberg owns, its Messenger, Instagram and Whatsapp. But when you combine those companies up, Facebook dominance is clear, because they buy the rival companies!
In the past Facebook had been involved in many lawsuits, but the most famous one is when in 2019, California State attorney general Xavier Becerra sued Mark Zuckerberg in the Californian Superior Court and said that over an 18-month period, Facebook had resisted and ignored dozens of requests for documents and internal correspondence about the company's handling of personal data.
And now Facebook and Mark Zuckerberg faces the biggest legal battle where more than 40 states and the US government have sued Facebook for illegally crushing competitors, buying the rival companies, and demanded the company under the "buy and bury" strategy to undo its accession of Instagram and WhatsApp.
What's the argument from the US government and from Facebook?
The Federal Trade Commission alleges Facebook, which was found in 2004, has maintained a monopoly in the US by accessing companies that presented a clear threat in the tech market. The lawsuit explains that "After identifying two significant competitive threats to its dominant position Instagram and WhatsApp, Facebook moved to squeeze those threats by buying the companies," reflecting Chief Executive Mark Zuckerberg's view, expressed in a 2008 email, that "it is better to buy than compete." There is a legal reason Instagram and WhatsApp are the heart of the State and Federal lawsuits. Facebook did what comes under an explicit violation of USA's antitrust laws, buying the threat!
New York attorney general Letitia James claimed that Facebook has involved in a systematic strategy to eliminate threats to its monopoly. This includes purchase of photo-sharing app Instagram for $1 billion in 2012 and messaging app WhatsApp for $19 billion in 2014. The tricky thing is it was the State Government who has given the permission to buy the both companies. Facebook argues that it is extremely unfair and that Facebook made both the applications better than they ever were.
Read: TWITTER NOW EXPANDS HATE SPEECH RULES!
Will this lawsuit affect users experience?
Lawsuits usually take years to resolve. And this is considered to be the biggest legal battle Facebook has to face. So it is going to take time. Already Facebook is working on features in multiple apps and blending them together to make it cohesive and a nicer experience for the users. But this could be very hard to break the relationship off from each other. It's also possible that Facebook might hold off on new possessions or change features in development to avoid hurting the company's legal arguments. The user experience in general would not get affected by this. There might be some subtle changes that could happen due to half of the attention over the court cases!
The CEO Mark Zuckerberg reassured Facebook employees that nothing major will immediately change in his internal memo. He said the company planned to fight the allegations in court and that he didn't "anticipate any impact on individual teams or roles" in the short run. He also added "Today's news is one step in a process which could take years to play out in its entirety."
Is this lawsuit going to affect Facebook?
Anything will happen with the lawsuit; the recent extra attention on everything they do will change them forever. Bill Gates in an interview last year shared that if Microsoft had not been "distracted" by government antitrust lawsuits that started in 1998, his company's Windows — and not Google's Android — could have been the world's most popular smartphone system. Gates was reflecting a common view among company executives of the time that the lawsuits made Microsoft more cautious and as a result the company missed chances to go in new directions.
It maybe is a revisionist history, but is it possible that Google, Facebook, Amazon, Apple or even Microsoft again could alter their behaviour because they're embrangled by court cases or worried about looking like bullies.
What is the main motive behind this lawsuit against Facebook?
Some of the government officials seem to have tough verdicts against Facebook. But while all this tough handling they missed out on two important elements. They are charging Facebook after years of failures to restrain its power and to hide behind a political motive now. And FTC being the same state agency that was criticised last year for extracting manageable fine from Facebook and demanded policy changes at the company with benefits for those of us who use the company's apps. And it was the same company that approved the obtainment of Instagram and WhatsApp.
The antitrust cases, even if they're successful, won't necessarily address all the various and sometimes inconsistent grievances many people have with ownership of two companies or Big Tech in general. This does not certainly mean these lawsuits won't be changing anything. They can! They Tech market should always have a sound competition.
---
ALSO READ: YOUTUBE AND GOOGLE SEARCH ENGINE DOWN INCLUDING GMAIL AND DRIVE!