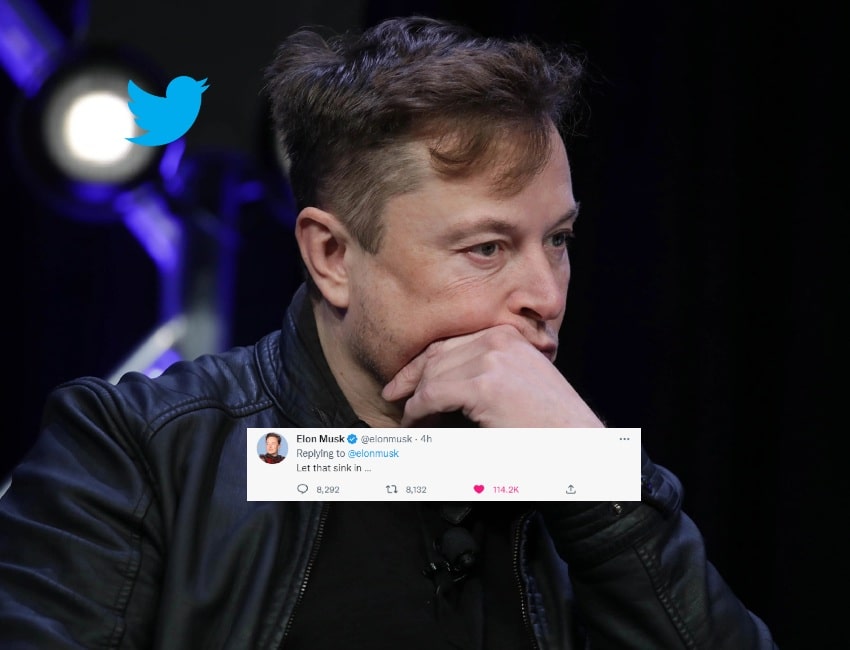 New wave of resignations and memes hits Twitter after Musk ultimatum
posted by:

Zainab Naseem

No Comments
Twitter to shut down?
On Thursday, a new wave of employees resigned after Elon Musk issued an ultimatum requiring them to commit to a "hardcore" work environment.
Internal Slack messages revealed engineers and other employees posting goodbye messages to a "watercooler" chat group in the days leading up to Musk's 5 p.m. ET Thursday deadline.
Also Read: Twitter gets into chaos after wave of blue tick impersonations
Mass Resignation at Twitter headquarter
Hundreds of salute emojis (which convey the message "thank you for your service") and goodbye messages streamed by. Moreover, three employees who told "CNBC," requested anonymity out of fear of professional retaliation. All three intended to resign on Thursday. It was unclear how many Twitter employees had resigned.
Also Read: Elon Musk says Twitter blue tick to be revamped
"The train has started in #social-watercooler," one of the employees said, referring to a Slack room where Twitter employees have been notifying others that they are leaving in recent weeks.
The terror of Elon Musk at the headquarter
Musk sent a companywide email to employees on Wednesday, telling them to expect "long hours at high intensity" if they wanted to stay. He stated that they had until 5 p.m. ET on Thursday to make a decision.
In addition to that, Musk followed that up on Thursday with a pair of emails in which he stated that managers must meet with employees in person once a week or at least monthly, and that managers could be fired for allowing employees to work remotely if those employees do not prove to be "excellent" or "exceptional," in his opinion.
Furthermore, according to one Twitter engineer familiar with the situation, Musk has asked some top engineers who chose to resign to reconsider staying on.
Moreover, the recent wave of resignations adds to Twitter's mass layoffs and voluntary exodus, leaving the company significantly smaller than when Musk took over in late October.
The Twitter meme-parade!
Now that rumours of the app's demise are circulating, we see the best of it as users prepare to bid the microblogging website farewell.
Here are a few of the best Tweets,
This one backfired at Musk, pretty bad!
Well, where is the lie?
At last Elon Musk himself says,
Musk was meeting with top employees to try to persuade them to stay, according to one current employee and a recently departed employee in contact with the colleagues.
Have something to add to the story? Comment down below!