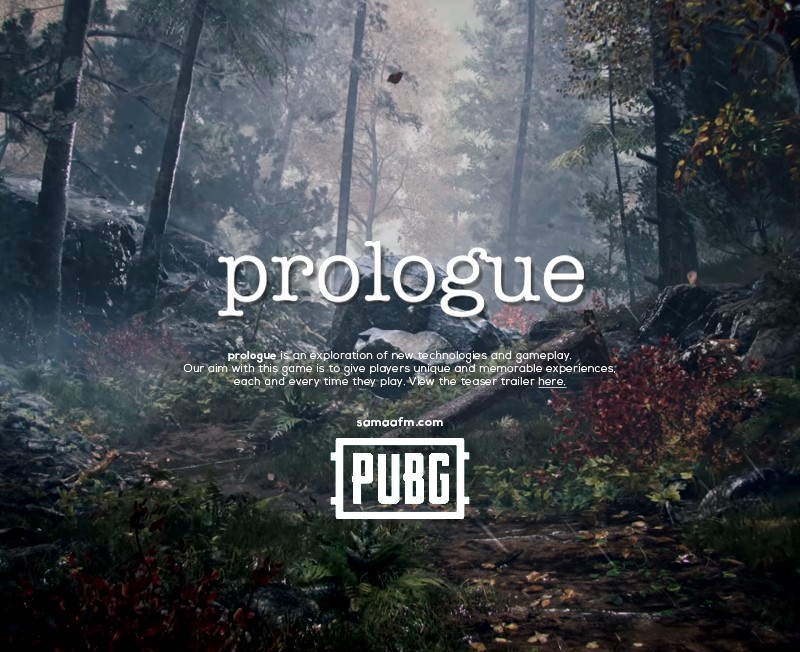 PUBG reveals trailer of its new project 'Prologue,' what gamers can expect?
posted by:

Zainab Naseem

No Comments
PUBG reveals new project Prologue
The ever-popular PlayerUnknown's Battlegrounds (PUBG) has published a teaser for its upcoming project titled "Prologue." The trailer shows a player in a forest with sounds of nature, rain, heavy breathing, animals, and leaves.
Prologue by PUBG
Following the statement issued by its website, it reads, "Prologue is an exploration of new technologies and gameplay. Our aim with this game is to give players unique and memorable experiences, each and every time they play."
Brendan Greene, the franchise's creator, stated that they aim to build "realistic sandbox worlds on a scale that's seldom tried."
He also added that they want to create a scale that's "rarely attempted."
Additionally, "Thousands of users communicating, exploring, and creating in worlds hundreds of kilometers across."
What gamers can expect from PUBG's new project Prologue?
Furthermore, he disclosed additional facts about the Prologue, which has been limited until now. Except for a few references of the game since it was initially unveiled. As noticed by Comicbook.com, he posted a video providing facts about the new game and what gamers can expect to see when released.
Also Read: The Future of Virtual Reality and Holograms: Microsoft Mesh, Google Starline and Facebook Horizon Workrooms
Greene's aspirations will begin to take shape with Prologue. A survival game in which players will be guided through a huge procedurally generated environment defined by Greene. "Tech demo" is a term used to describe a demonstration of The game. The game will be available for free to play or on the "pay what you want" model. That means that players will be able to make offers in favor of the developer.
Also Read: Xiaomi pushes Apple down to become the second-largest smartphone maker
What PUBG Prologue features?
Above All, for starters, fans of sandbox-style open-world games will be pleased to learn that the Prologue game may have a vast environment for players to explore and interact with.
Unquestionably, with "hundreds of kilometers" to travel. Players will also be able to "interact, explore, and create" as part of the game, creativity will be a major emphasis point.
Watch the official teaser of PUBG Prologue here:
Have something to add to the story? Comment down below!