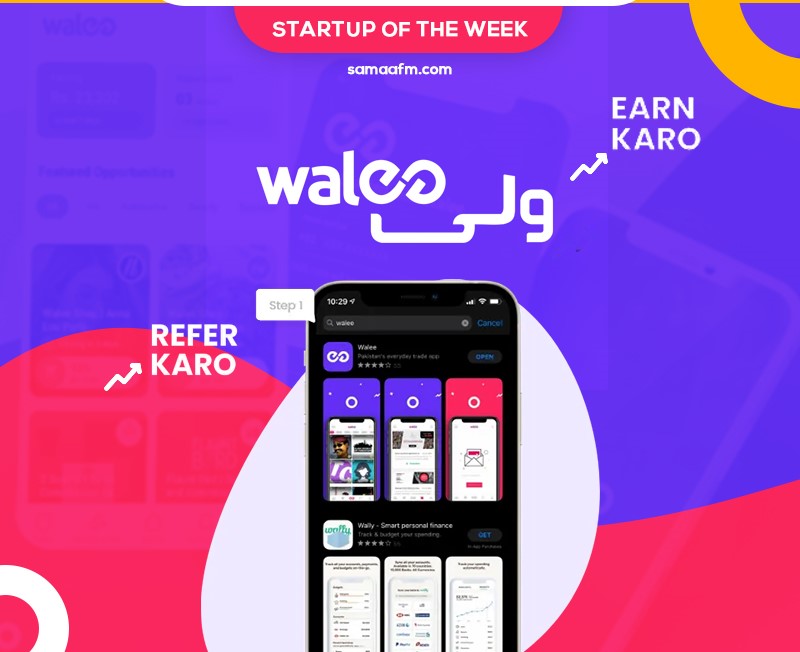 Tech Tuesday Start up of the Week: Walee
posted by:

Zainab Naseem

1 Comment
Influencer marketing and social media exposure
Influencer marketing, also known as sponsored content or collaborating with artists is a proven approach to increase your brand's social media exposure. Simply said, an influencer is someone who has the ability to influence others. Influencer marketing is when a powerful individual work with a company to promote a product. The first type of influencer marketing was celebrity endorsements. There is no one-size-fits-all solution for implementing this strategy, but with the appropriate planning and analysis, almost any company may profit. Let's look at how to use a social media influencer program to your advantage. But what if there is an existing platform that enables brands and media agencies to connect with influencers for executing online campaigns? Well, Walee takes care of influencers and brand management.
Walee
Walee, founded in 2019 by Muhammad Ahsan Tahir, connects businesses and media agencies/brands with influencers for the purpose of conducting online campaigns. The business claims to have a network of over 50,000 influencers (the bulk of them are presumably micro-influencers) with a combined reach of 100 million followers, according to its website. Walee has registered over 5,000 brands to far, according to their website.
What does Walee do?
With Walee influencers can use the platform to promote businesses' products and services to their following on various social media platforms, such as Facebook, Instagram, and Twitter. The business platform also provides a service that allows influencers to sell items from its partner companies and agencies in exchange for a share of each transaction. On the site, artists may also express an interest in participating in a campaign (hosted by a brand) and completing the deliverables. The creators may also see how much money they've made from each campaign on the site and withdraw it through various methods whenever they choose.
Social media listening tool Walee
Walee has also developed a social media listening tool to assist companies in monitoring and analyzing social media conversations. Branchild Communications, a Z2C-owned media firm, has announced a collaboration with Walee to market the tool to Pakistani companies.
Walee raises $2.7 million seed
Z2C, a Pakistani communications business with interests in advertising, public relations, technology, and commerce, has funded $2.7 million in Walee. The fair value measurement was not disclosed, but Z2C acknowledged that it purchased a minority share in it.
Walee intends to expand its platform to the Middle East and will do so with a portion of its recent investment. The money will also be used to assist the business speed up its product development.
Last but not the least, if you like this article, find out more startups in our segment Tech Tuesday. If you want your startup to get featured, contact us.
Comment on "Tech Tuesday Start up of the Week: Walee"