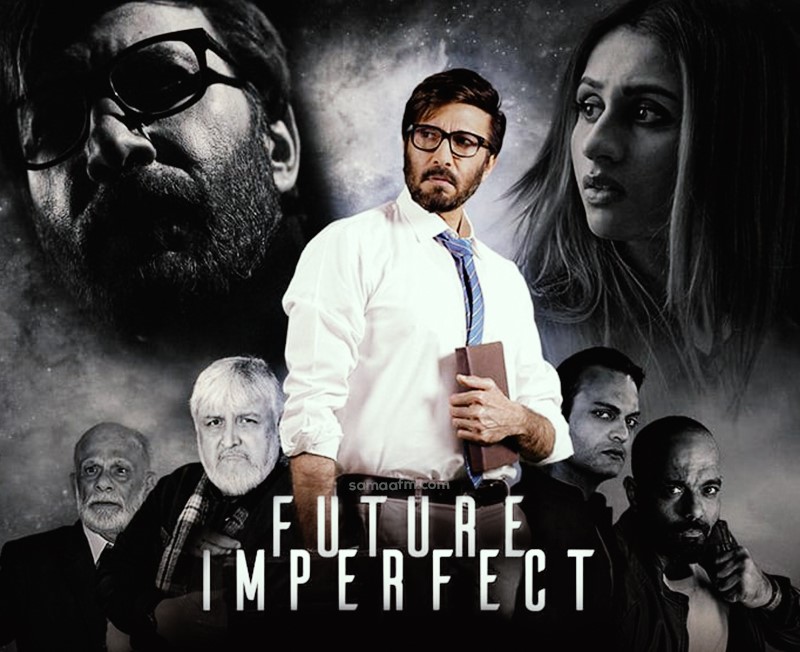 Aijaz Aslam is all set for the supernatural thriller film 'Future Imperfect'
posted by:

Abdul Latif Dadabhouy

No Comments
Aijaz Aslam is all set for Future Imperfect, a 'supernatural-esque' action/thriller film for Aaj Entertainment.
Future Imperfect
'Future Imperfect', an action thriller film with supernatural components, stars Aijaz Aslam as Zahid. The trailer shows Zahid (Aslam) as a self-conflicted medical sales rep who discovers a journal written in his own writing. A journal he doesn't recollect composing, and whose sections and entries befuddle him.
Future Imperfect storyline
The journal/diary has one guideline for Zahid: don't question, simply follow. With orders from the diary moving him on a distracted excursion to satisfy his own predestined fate, Zahid touches off a chain response that will change his own future…a future that is bound to happen, without his consent.
Also Read: Mahira Khan as Sheherzade in Prince Charming gives out a dark hint!
Aijaz Aslam also shares the thrilling teasers of the film hinting at a big story and even bigger mystery. He shares, "In the film Zahid (Aslam), a medical sales rep, finds himself in a mystifying adventure when he finds a diary written in his own handwriting that knows his future…a future that needs to come to pass, no matter what."
Cast
Created by Zaid Aziz, Future Imperfect is composed, directed, co-cinematographed, edited by Mohammad Kamran Jawaid – who is also a veteran film critic associated with Dawn's newspapers' Icon magazine [formerly Images] for nearly two decades.
Future Imperfect's cast includes Aijaz Aslam along with Mashal Khan, Hassam Khan, and Khalid Anam. To complement the action part of the film, the action choreography of the film is by Ibrahim Kushtiwala. Ibrahim was a former kickboxer who trains in Mixed Martial Arts (MMA).
Furthermore, about the film, Aijaz Aslam said, "This is not like the typical storytelling formulas or themes we see on television." Moreover, he said, "The concept and the shooting style will give something new and exciting to the viewers."
Where can I see Future Imperfect?
You can see the film Future Imperfect on Aaj Entertainment, at 9 pm PST on Saturday.
Have something to add to the story? Comment down below!