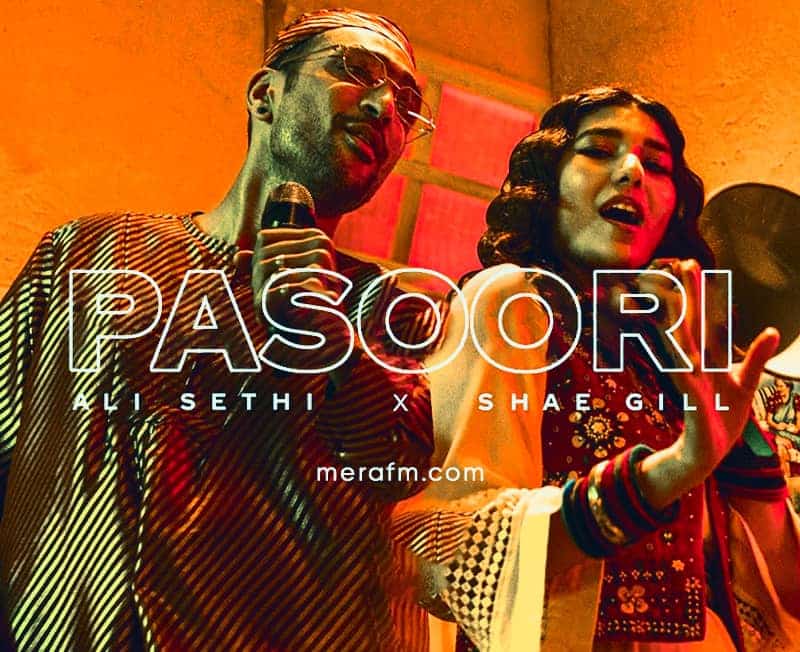 Ali Sethi and Shae Gill channels a bohemian vibe in Coke Studio's new song 'Pasoori'
posted by:

Abdul Latif Dadabhouy

No Comments
Ali Sethi and Shae Gill perform Pasoori on Coke Studio
Pasoori, the latest offering from Coke Studio 14, which features Ali Sethi and Shae Gill, has won a lot of hearts since its debut, thanks to its upbeat sound and colorful music video.
Pasoori is fusion at its finest, with musical influences ranging from reggaeton to the heartfelt sounds of the rubab. Since the premiere of the music video on Monday evening, the song has received largely positive reviews. With lyrics about letting go of worries and loving yourself for who you are.
The idea behind Pasoori
Sethi wrote 'Pasoori' at a time when local performers were prohibited from working beyond the border, according to Coke Studio. On top of that, the song's lyrics were "motivated by the impulse to celebrate artistic self-expression" and turn angst into creativity. One of the lines was inspired by a remark Sethi observed on the back of a truck.
Ali Sethi and Shae Gill's Pasoori
A classical dance performance by the beautiful Sheema Kirmani in the video elevates the groovy track's introduction, with Hashim Ali's bohemian set combining nicely with the song's atmosphere. Furthermore, Hashim Ali constructed the set for the music video with the goal of creating a social space where artists may celebrate humanity "not just via race, but also through difference in emotion, style, and spirituality."
The perfect blend of voices
Ali and Shae's voices harmonize well, and the parts of the song where the two harmonize are a fantastic example of their vocal compatibility. According to the official press release, Ali wrote the song out of irritation when Pakistani singers were denied permission to perform in India.
Twitter goes frenzy
Not just that, Twitter goes crazy over how beautifully this song transcends. The hashtag of Ali Sethi is on Twitter trends along with Coke Studio season 14. People are loving the vibe.
A user tweets,
Another user posts,
In the next few days, we'll most likely be jamming to Coke Studio's latest smashing hit. How do you feel about the song?
Have something to add to the story? Comment down below!