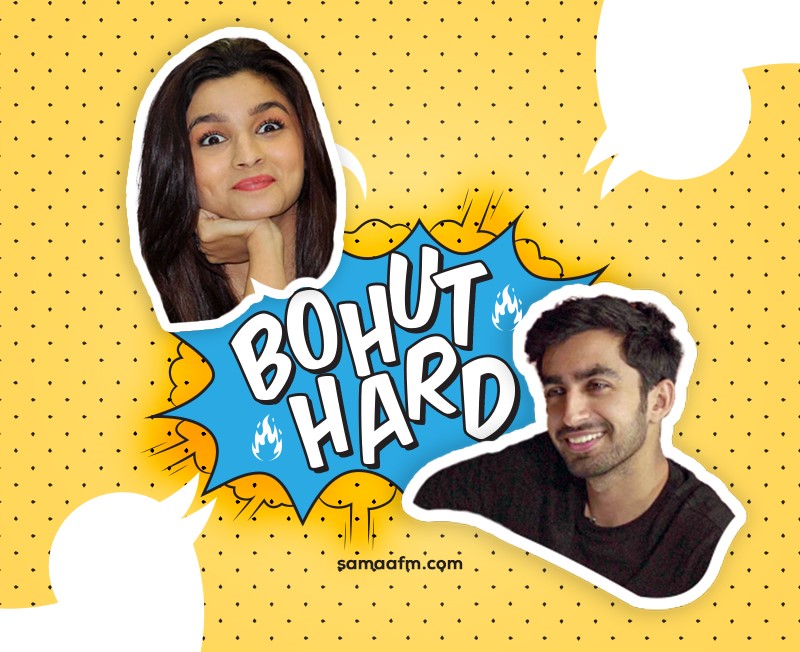 Alia Bhatt praises Pakistani rapper Muhammad Shah
posted by:

Abdul Latif Dadabhouy

No Comments
People have just dialled down with the 'Dananeer pawry fever' and now it's time for Muhammad Shah with his new song 'Alia,' baby!
Muhammad Shah dedicated his love for Alia Bhatt
Bollywood actress Alia Bhatt enjoys a huge amount of fan following across the globe. Alia also likes to interact with fans via her social media. Recently, a Pakistani filmmaker, video editor, and occasional rapper Muhammad Shah emerged with a special dedication to her name with a song on Instagram. And Alia was completely impressed by the love. Since the song resembles the lines of Gully Boy. Her reaction has gone viral.
Alia song Lyrics by Muhammad Shah
Alia Alia Alu boy teri gali main
Agya agya
Okay that's lame
Tho my self-respect's same
As ko ko korina
Ata pata maloom nai na
On the highway
Out of my way
Two worlds
2 states
Mamla garam
But I came to party
And my dream's Ducati
Sit back Relax
Film on kar
Raazi? Aliaaa…
Suno na
Duur aa majboor aa
Alia, I just wanna get to know ya
Shah wrote the lyrics by mixing the titles of her movies. He also used clips from them as well. The movies include Student of the Year, Highway, Raazi, and 2 States.
After he delivers the rap in the video, he comes back from his dream reality and realises she has a boyfriend, and decides to jump and focus on, Janhvi Kapoor. (Seems like a hint!)
He shared the video a few days ago on Instagram with the caption, "In the first episode of 'What if' #onlylovetoshare." The Raazi star, on Monday, dropped the comment, "Bohut hard" with a few fire emojis to give her seal of approval to the video. He replied, "@aliaabhatt I love you."
You can also read: Even Pooja Bhatt agrees Karachi has the best food in South Asia
Muhammad Shah and the chronicles of Hania
That is not all; the recent video gives a hint of Hania. This goes way back when similarly Shah fell in love with Pakistani actress Hania Amir and made a series of songs for her.
This all started when Shah wrote a rap song "Hi Hania" for her expressing his feelings. To which he got a reply from her.
However, Hania left him on seen after her comment. Never replied, leaving Shah completely ditched. (inserts sad music) After that, Shah made another rap song "Bye Hania" declaring his closure. The third and last song in the series was "Reply Hania" where Shah wrote his disbelief in slow rap.
The Rizwan Burger
Are you a fan of local street bunkabab-burger? If yes then this unhealthy song… I mean unhealthy treat is for you! Rizwan Burger is one of his songs that got viral during the Pandemic. The song where you daydream about Burgers! The lyrics also say, "I know you are bad for me, just my type." All his songs are super interesting, catchy, and addictive and once you listen to them, you might find yourself humming.