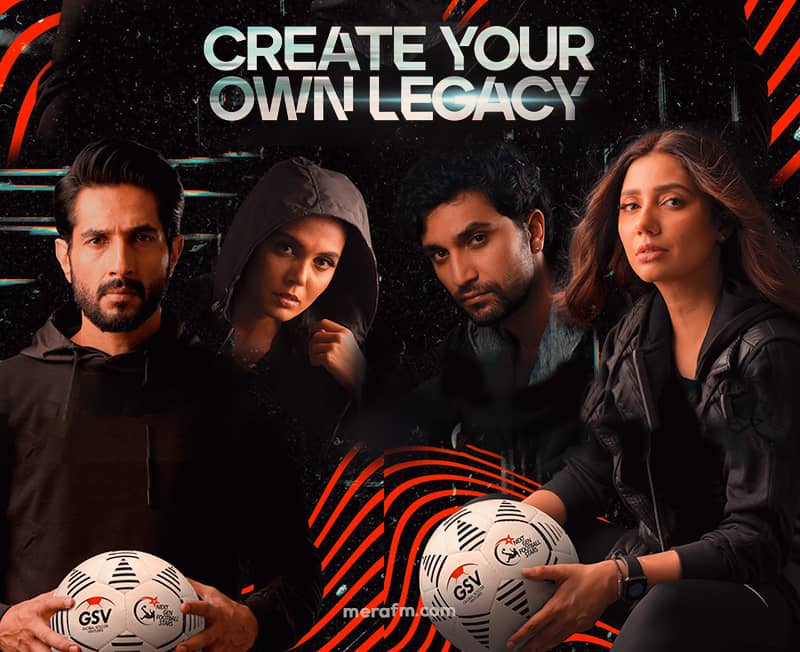 Bilal Ashraf, Mahira Khan to promote football in Pakistan
posted by:

Abdul Latif Dadabhouy

No Comments
Global Soccer Ventures GSV promotes football in Pakistan
Global Soccer Ventures (GSV) is not doing things slowly; plans are in place, and the company is moving quickly to develop football in Pakistan by allowing local talent to flourish.
Following a global virtual conference last week, Michael Owen, Special Assistant to Prime Minister Usman Dar, revealed the national talent hunt drive, which includes plans for a flagship soccer city in Karachi with NED University in conjunction with Kamyab Jawan Sports Drive.
Mahira Khan, Bilal Ashraf, Mushk Kaleem, partner with GSV
GSV has partnered with Mahira Khan, Ahad Raza Mir, Bilal Ashraf, and Mushk Kaleem to lead the charge in developing and showcasing Pakistan's football potential.
Mahira Khan, Ahad Raza Mir, Bilal Ashraf, and Mushk Kaleem have joined forces to become Pakistan football's official voice for the country's largest private commercial company, GSV, and to re-ignite football across the country.
Mahira Khan, who has made Pakistan proud around the world, is now motivated to pave room for football. She said, "It is a great privilege to be part of a whole new sports legacy with football. The football landscape is literally being constructed by GSV and it is a testament to their persistence and resilience to making it a success for Pakistan. Football needs attention as a matter of priority in Men's and Women's football in Pakistan being my area of greater interest."
Furthermore, she said "I am part of this vision and fully vested in GSV's BIG idea. I look forward to contributing towards its success so I call on all budding football players to sign up now for the trials."
Ahad Raza Mir shares his excitement on partnership with GSV
Ahad Raza Mir is no stranger to the world of acting, whether on stage or behind the camera, and he understands the power of football in bringing people together. Mir expressed his delight at the prospect of assisting the process in his own right, saying, "I believe in the power of the youth, and being part of this initiative gives me a strong sense of pride. Now I wish to create a new legacy for the youth through football in Pakistan. GSV has the vision and the strategy to take Pakistan's football to new heights. I sincerely look forward to being part of creating history in Pakistan with football – so make sure you register for the trials and secure your future in Europe."
In ten Pakistani cities, including Karachi, Multan, Lahore, Islamabad, and Faisalabad, a talent hunt program is being held to allow local football stars to display their talent in Europe.
Football fans can register for the program online.
Have something to add to the story? Comment down below!