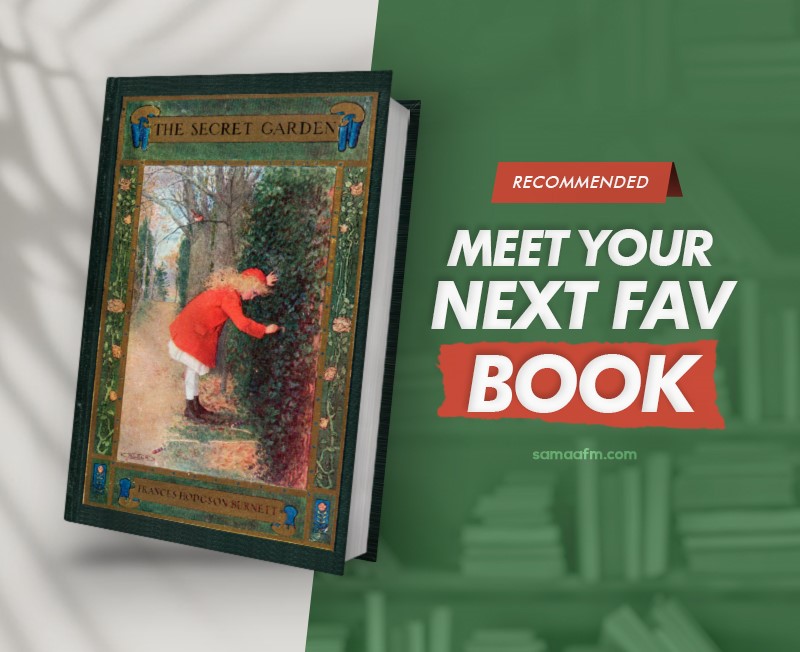 Book Review: The Secret Garden by Frances Hodgson Burnett
posted by:

Abdul Latif Dadabhouy

3 Comments
Ever feel connected to a book in real life? If you are a true reader you can even connect to yourself with flowing words right now. A reader knows how to feel silent emotions and able to hear voices. Sometimes you feel nature too. 'The Secret Garden' by Frances Hodgson Burnett is a book that will not only be showing you the real side of nature, but also be able to make you fall in love with it.
About the Author – Frances Hodgson Burnett
Frances Eliza Hodgson Burnett was a British-American author and dramatist. She is most popular for the three children's books Little Lord Fauntleroy, A Little Princess, and The Secret Garden. Frances Hudgson's epic Little Lord Fauntleroy was distributed in 1886 and made her a well known author of children's fiction, in spite of the fact that her heartfelt grown-up books written during the 1890s were also famous. She composed and assisted stage adaptations of Little Lord Fauntleroy and A Little Princess too.
Starting during the 1880s, Burnett started to make a trip to England frequently and during the 1890s purchased a home there, where she wrote and published The Secret Garden. Her eldest child, Lionel, died of tuberculosis in 1890, which caused a downturn and she had battled with for a lot of her life. She separated from Swan Burnett in 1898, wedded Stephen Townsend in 1900, and separated from him in 1902. A couple of years she settled in Nassau County, New York, where she kicked the passed away in 1924 and is buried in Roslyn Cemetery.
In 1936, a commemoration design by Bessie Potter Vonnoh was raised in her honor in Central Park's Conservatory Garden. The sculpture portrays her two popular Secret Garden characters, Mary and Dickon.
Book in review – The Secret Garden by Frances Hodgson Burnett
The tale starts in India, yet gets immediately shifted to England. 9-year-old Mary, the selfish, self-centered protagonist of the book, who gets sick a lot, observes blistering and damp climate and residue and foulness in India. She resides with her uncle, and just like every other kid. Mary is also a very curious girl, and often hears crying in the halls which were left a mystery for her. And then one day she comes to know that her uncle's wife dies during child birth and the noises she was hearing were of his cousin. Which was kept hidden… he guides her through a door. A door to nature, where she meets Dickon – the animal whisperer – she learns many lessons.  
 

 

View this post on Instagram

 
Mary's lesson of happiness!
She learns about life where the magnificence of Nature is alive and flourishing, the fields are extending all over, alluring her to their secrets and restoring her soaked soul with their new and fortifying whirlwinds. At that point there are gardens upon gardens surrounds her soul and she revives her miserable self to a calmer one! A happier one.
Mary has total opportunity to explore and wonder about these gardens with spring. She cherishes the magnificence of Nature spread around her. Earth remunerates her reverence by restoring her of her ills, awakening her to goodness and bliss, and making her and her young buddies experience the force of positive reasoning and the presence and love of the Almighty. The three small kids in the book deal with a forsaken garden. Consequently, this mysterious garden deals with them. As a matter of fact, it helps out them then they accomplish for it.
Even though the book is written in 1911, but the overall impact of positivity is winning. The storyline, the beautiful colours and the message. Everything is meaningful! This is a book of children which is unique and classic.
RECOMMENDED BOOKS
If you like this Book Review you can also check these
Comment on "Book Review: The Secret Garden by Frances Hodgson Burnett"