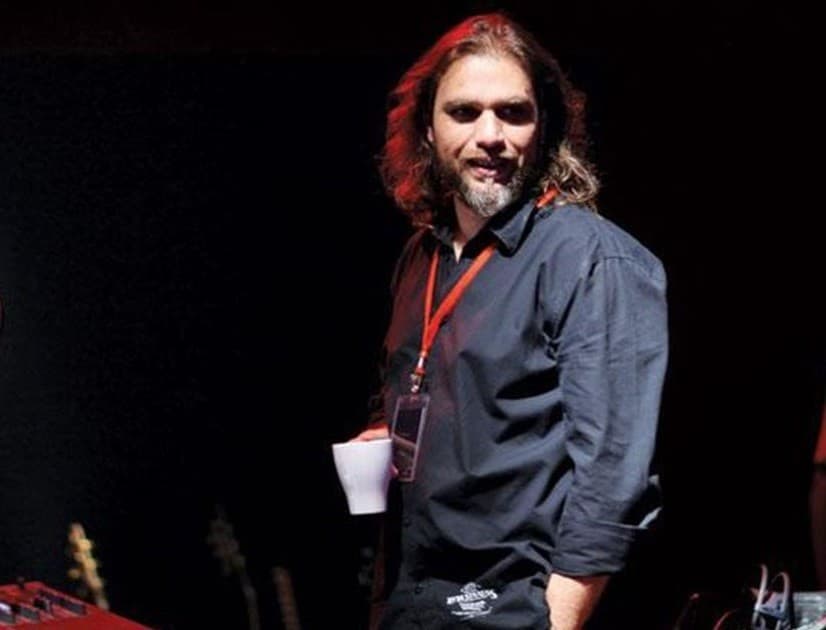 Coke Studio 13 line-up revealed with Rohail Hyatt taking the banner!
posted by:

Abdul Latif Dadabhouy

No Comments
Rohail Hyatt is back with Coke Studio. Since we all know he was away and spending most of his time with nature and surrounded himself with plants but now HE IS BACK with season 13 of Coke Studio, revealing his line-up including fine artists from every genre.
Amid the Pandemic and constant lockdown practices, Rohail has still managed to come out as a ray of hope for music lovers.
Despite the bandwidth and lag issues the teamwork has seemed to be stronger enough to hold the ground and make its way to the screens.
The line-up includes Rahat Fateh Ali Khan, Sanam Marvi, Meesha Shafi, Ali Noor, Aizaz, Mehdi Maloof, Umair Jaswal, Zara Madni, Saher Gul Khan, Nawazish, Ali Pervaiz Mehdi, Wajeeha Naqvi, Fariha Parvaiz, Shehroze Hussain.
Bohemia will join the roof after eight years! It would be a debut experience for both Aizaz and Mehdi Maloof this year.
Music connecting the Nation!
The season started off with a smashing All Women Anthem Na Tutteya Ve. A song in Punjabi poetry that depicts a strong but beautiful feministic side of every woman, who wants to take her place in society but with a strong heart! Some of the lyrics show that Women are blessing from God, so no one has the right to break her heart, the song also portrays how men are also the blessing and they are equal in every household.
The cherry on top of this anthem was the 'Rap' from Meesha Shafi. This gathered national attention. Even Bohemia praised Meesha Shafi's performance on this episode! She also has sung another song for the same season "Gal Sunn" with Ali Parvaiz Mehdi which created magic for the fans and followers leaving them enchanted even after the song finishes!
Further episodes came up with amazing performances by Fariha Pervaiz and Ali Noor which created a soulful feel, as what audiences demand in this pandemic! "Jaag Rahi" is a song that elevates you on an emotional level. The lyrics 'In nainan mein neend nahe,' surely have made fans sleepless! Fariha Parvaiz's comeback is a surprise treat for everyone!
This platform is incomplete without Rahat Fateh Ali Khan, and this time he came with Zara Madani with "Dil Tarpe" a qawalli-like world fusion track with a contemporary twist to the tarana.
Coke Studio has always been appreciating new artists by giving them the platform to vocalize themselves! This time we also saw Wajiha Naqvi with "Yaqeen." Wajiha Naqvi has been a part of Coke Studio as a background vocalist and this year she shared her love for singing with her soulful performance and a little tribal touch!
We also witness a different type of singers getting together for one platform, despite the situation of the pandemic globally; the artistes still made sure quality stuff gets released. Umair Jaswal and Sanam Marvi came up with "Har Funn Maula" where they collaborate on a dhamaal-rock spiritual song!
There is always an artist with a debut performance and this time along with Mehdi Maloof, Wajiha Naqvi we saw Sehar Gul Khan with her performance with "Ishq Da Kukkar," with a devotional song fusing flavors of the Middle East, West and Sub-continent altogether!
Coke Studio never fails to surprise the audience, despite the hurdles it aims to provide quality music and amazing content through and through! We hope to see a more amazing line-up in the future, THANK YOU ROHAIL!
---