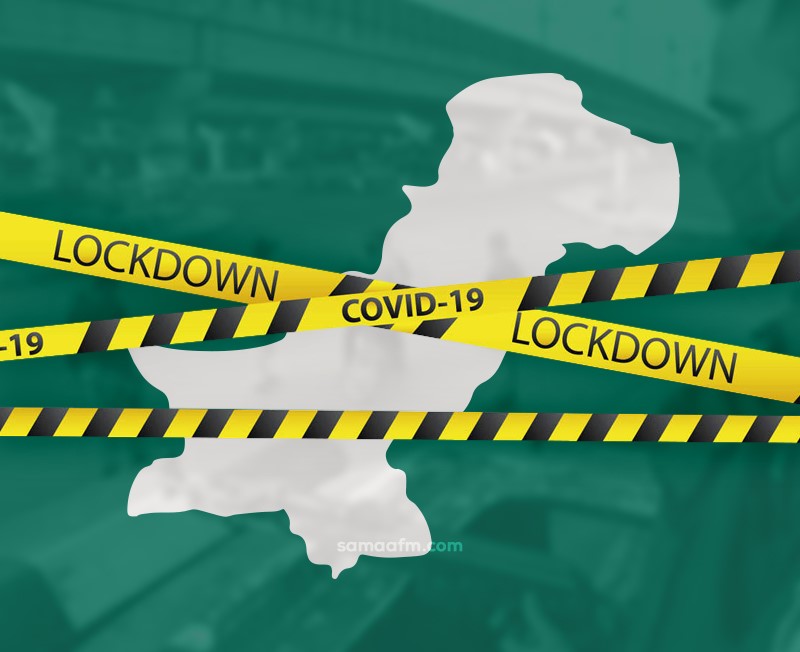 Covid-19 cases rise, government may impose lockdown in major cities
posted by:

Abdul Latif Dadabhouy

No Comments
According to the Sindh Health Minister Dr. Azra Fazal Pechuho, the Sindh government may impose strict lockdowns in selected areas of Karachi if the Covid-19 situation worsens. Said in a video message on Thursday.
The Covid-19 third wave spike in Karachi
The situation has become alarming as cases are getting increased each passing day due to the third deadly wave or Covid-19. The health minister quoted that Sindh government had recommended banning inter-provincial transport; however, the National Command and Operations Centre had rejected the suggestion.
Karachi and the UK virus strain
In a video, Azra shared that the highly infectious UK strain has entered Karachi. 50 percent of people are turned positive with the British variant of coronavirus. Azra Pechuho also added that this virus has a fast spreading rate. And the massive spike has been seen in most of the major cities in Pakistan is due to the strain.
Azra stressed on the fact that everyone should follow SOPs regularly and do not leave homes, unless absolutely necessary. She added that this is a dangerous time and we all should be careful.
Asad Umar NCOC meeting for Covid-19
Federal Minister Asad Umar presided over the National Command and Operation Centre (NCOC) meeting on Wednesday. He said, "It is our last chance. People should take the pandemic seriously like they had done during the first wave last year. Or else they would have to face strict restrictions."
He further added, "We will have to increase restrictions, if we do not contain the spread of pandemic," Umar warns. "We will have no option but to impose a complete lockdown in the big cities," He concluded.
Coronavirus horrors in India
India marked a dismal achievement in the Covid-19 pandemic on Thursday, announcing 314,835 new day-by-day cases, the highest one-day count, as its subsequent wave and similar surge raised new horrors of trepidation about the capacity of health services to deal.
Clinics across northern and western India including the capital, New Delhi, have given notification to say they have a couple of hours on clinical oxygen. And they need more to keep Covid-19 patients alive. Twitter has started a trend #IndiaNeedsOxygen where people including actors are requesting everyone to arrange oxygen for people who are battling with death.
Current stats of Covid-19 cases in Pakistan
According to official statistics, Sindh has recorded an overall 275,081 coronavirus cases, 4,562 deaths. While 261,298 people have recovered from the disease.
Punjab currently has the highest rate of active cases. And recorded a total of 3,032 active cases recorded on Wednesday. Total cases are recorded in Punjab are 279,000. Whereas, KPK has 110,000 total cases.