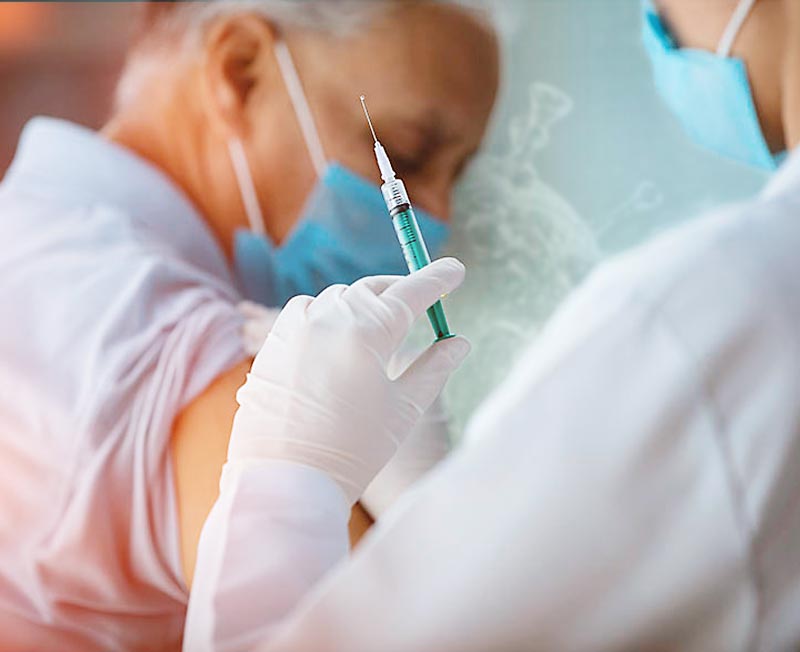 COVID-19 vaccination benefits for senior citizens
posted by:

Abdul Latif Dadabhouy

No Comments
Pakistan is currently in the process of COVID-19 vaccinations for senior citizens. There is still a lot to learn about the side effects and how long this process lasts.
Prime Minister Imran Khan has introduced the Covid-19 vaccination for medical care laborers (HCWs) on Feb 2. Dr. Rana Imran had his first dose with Chinese Pharmaceutical firm Sinopharm's vaccine at the Prime Minister's office.
Immunizations began the nation over the following day; however, the specialist thought the antibody was not feasible for senior citizens.
It was therefore decided that senior citizens (those aged 60 and above) would be vaccinated with the Oxford-AstraZeneca vaccine from the UK.
Immunization for the elderly
Vaccinations are perhaps the best approaches to battle mortality with any sort of diseases or infections. Nonetheless, eventhough it is feasible for illnesses to be forestalled by means of vaccination, immunizations rates in Pakistan is rarely meeting the objective.
Appropriate Education on the benefits ought to be a need for the medical services office. Home medical services clinicians can advance and manage routine vaccines that can help with keeping their patients healthy and promote a decent life quality.
Shockingly, on the grounds that older people are regularly being treated for genuine comorbidities, routine vaccinations are ignored.
Regular vaccination for influenza
For those who are already 65 years of age or above that, they are recommended to get their influenza (flu), herpes, tetanus, and pertussis shots on a regular basis. These vaccines are relatively safer, with a low rate of side effects and reactions. The vaccines for influenza, pneumonia, and tetanus have a good efficacy rate of up to 90 percent.
COVID-19 vaccination effects for elderly people in Pakistan
China had sent 1m doses of COVID-19 vaccination to Pakistan to run their process smoothly. However, what kind of side effects do older people are going to have after their first dose? Some people reported a common side after getting the vaccination. These side effects include. Some people reported common side effects after getting the vaccinations, which include
– Slight body pain
– Fever
– Chills
– Tiredness
or a headache for 1-2 days.
These side effects are going to last for a couple of days and also this stays the same for all age groups.
And if someone is getting serious reactions they should consult their doctors immediately. People having a serious medical history like (Cancer etc) should not take any kind of COVID-19 vaccination without consulting their doctor.
Currently, vaccinations are essentials to the health and wellbeing of elder people. With mild side effects, everyone should be getting their vaccination timely. Around 180,000+ people have registered. The healthcare facilities provide more possibilities for elderly people in their vaccination process.
Read More