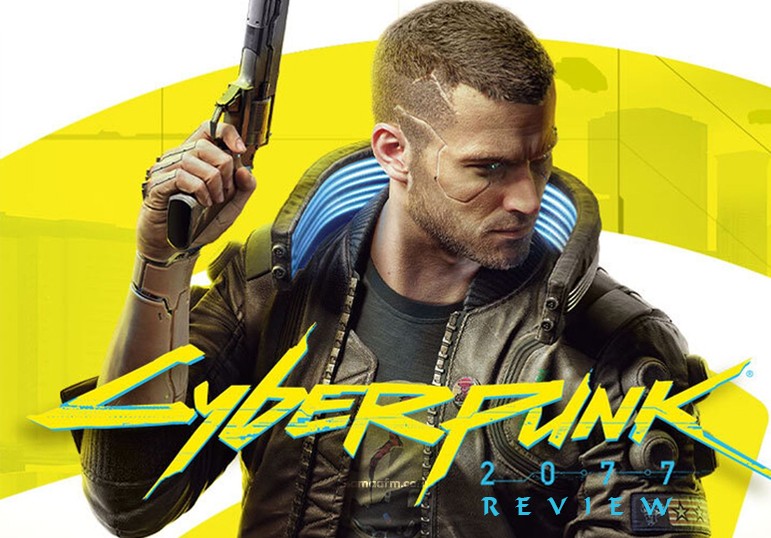 Cyberpunk 2077 – A Peek Into The Future of Sci-fi?
posted by:

Abdul Latif Dadabhouy

No Comments
The most anticipated part of a decade is here, Cyberpunk 2077 is finally out, and it's as irrepressibly detailed as the trailers suggest.
Cyberpunk 2077
Cyberpunk 2077 is an action role-playing video game developed and published by CD Projekt. It was developed using the REDengine 4 by a team of around 500, exceeding the number that worked on the studio's previous game The Witcher 3: Wild Hunt (2015). CD Projekt launched a new division in Wroclaw, Poland, partnered with Digital Scapes, Nvidia, QLOC, and Jali Research to aid the production.
Cyberpunk 2077 Release Date and Price
The game is released for Microsoft Windows, Stadia, Playstation 4, Playstation 5 and Xbox One. It is released on December 10, 2020. And the price of the standard edition is £49.99.
Cyberpunk 2077 Gameplay
Cyberpunk 2077 is played in a first-person perspective of a customisable mercenary as V. The story takes place in Night City, an open world set in the Cyberpunk universe in the year 2077. Players presume the first-person perspective and can acquire skills in hacking and machinery with options for melee and ranged combat.
The game itself feels huge and expensive. The anxiousness will get evident in the first few hours of Cyberpunk 2077 majorly because of the content and endings which is divided into three parts with no clarity in the map.
The story majorly starts with a duo character V and Jackie Welles who are set to steal an important piece of technology from the Araska Corporation, also known as the chip of immorality by fixer Dexter Deshawn. The duo steal the device but the plan goes wrong and Jackie appears to die. After being betrayed by Dexter and left to die, but manages to survive and returns as an immortal-digital-ghost, "Johnny Silverhand."
Stars of Cyberpunk 2077
The actor Keanu Reeves has a starring role in the game, as the character "Johnny Silverhand." The original score was led by Marcin Przybyłowicz, featuring the contributions of several licensed artists including Michael-Leon Wooley as "V," Michael Gregory as "Victor Vector" Jacek Rozenek as Geralt of Rivia.
System Requirements for Cyberpunk2077
The minimum PC requirement for Cyberpunk 2077 is 1080p Low, with Core i5-3570K or FX-8310. 8GB RAM, 3GB VRAM and 70GB storage, GTX 780 3GB (or RX 470 4GB) Windows 7 or Windows 10 64-bit. The game is both graphics- and processor-intensive, so it is important to meet or exceed the minimum requirements.
The future is pretty much revised with Cyberpunk2077 as it is offering so much more. The fun factor is the replayability and value for money, and the limited market of FPS RPGs with immersive sim gameplay systems make Cyberpunk 2077 an easy sell. The package is well worth a look, so take advantage of your next-gen graphics card and play on.

Also read: CUSTOMERS RECEIVED CAT FOOD INSTEAD OF GAMING CONSOLES