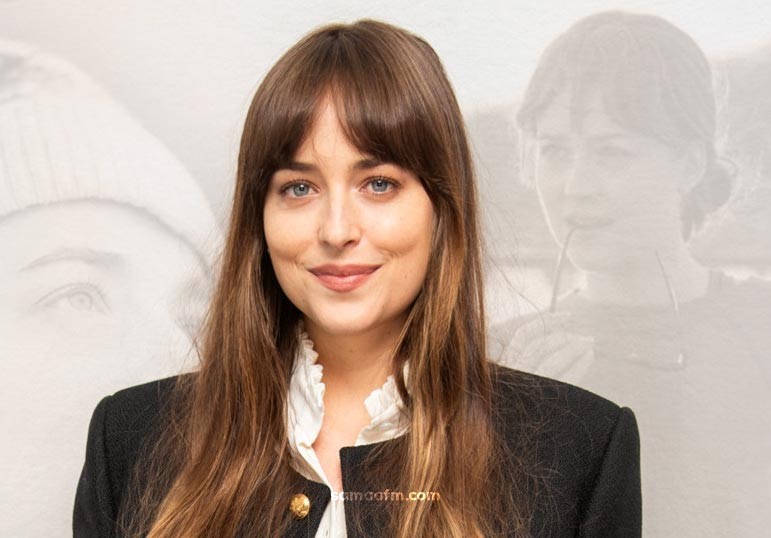 Dakota Johnson discusses what playing a dying woman taught her
posted by:

Abdul Latif Dadabhouy

No Comments
Life and death are a part of everyone's journey on this world and it shows expressions of how one can take it throughout and how they live in it. For actors, it seems pretty closer to reality as well. The one who has to act for death scenes can also feel it on the inside to get into the character and play it. Similarly, it gives out an enormous amount of emotional strength as well. Dakota Johnson has played a role of a dying woman in her latest movie Our Friend. The trailer itself is an emotional ride.
Our Friend – A comedy-drama movie – is based on a true story of three friends and the friendship of a lifetime starring Dakota Johnson, Jason Segel, and Academy Award Winner Casey Affleck.
Our Friend
Nicole and Matthew Teague, faced with Nicole's approaching demise, see their best friend move in to take care of them. Matthew and Nicole are a relatively couple living in Fairhope, Alabama. She's an actress with a nearby theater, he's a journalist. They have two little girls. Life has its hindrances; however, as a rule, everything is great until Nicole is diagnosed with ovarian cancer. Things go from awful to more awful to alarming. Their best friend Dane chooses to move in with them during the last year of her sickness, to assist around the house, help with the young girls, and play support for a grieving overwhelmed family.
Dakota Johnson About Playing Nicole
Based on an essay Nicole's husband, Matthew Teague [played by Casey Affleck] wrote in 2015 for Esquire Magazine, "Our Friend," a modern-day "Terms of Endearment" is about how the couple's best friend, Dane [Jason Segel] dropped everything in his own life to care for them during their hard time.
Dakota Johnson shared in a recent interview, "The thing that I pulled most from this film was how you show up for other people. I think about how I can be more compassionate and more available, even for myself, more compassionate. The thing that I've learned so much from this movie and from even talking about it now is how brave you have to be in order to be truly compassionate towards yourself or other people because it's scary and you might fail. In Nicole's case, you do everything that you can, and then it's not going to save her life but it did save everyone else's life."
Furthermore, she said, "I made sure that her relationship was authentic, her life was authentic before playing Nicole. Because I didn't wanna emulate Nicole precisely I wanted her story to be told in her way." She talked about why she loved that script despite it being a sad story, "It has a good humor element, you can find humor in the painful things."
About her character, she added "The part about playing someone who's dying, part of Nicole's journey is she becomes very aware of everything going on around her and really focuses on absorbing life, her husband and her children… Most of my performance was just a reaction to the performers around me, who I love so much. We were in a small town, we spent so much time together that you know it was easy to feel things because we all really cared."
Along with the fragility of life, Dakota further says that she realizes that the film's subject matter is "heavy" but she also believes that its message is one she hopes encourages viewers to step up for each other in times of atrocities and difficulties, and challenges related to life and death. She says it's about compassion and love and friendship and everything around it.
She shares how brutal life can get and we should be mentally ready for every possibility, that what I found in the script the reality is tragic, it's horrifying it's grotesque, it has fun too, and it has smiles as well. But this has brought us closer!
"It's a heavy subject but there's a lot of levity and that's life. Life is painful and ridiculous and funny and horrible and beautiful. I guess you can expect to feel heartbroken but there are also some really funny moments in it." About her choosing the scripts she said, "I was always with good scripts and I always look over and then decide if the character is good. The people involved are good people and that's how my decision lies on it."
The storyline looks compelling and this is exactly what audiences were expecting after a tough year, to feel compassionate for each other and to love each other in hard times, the movie is currently running in theatres.
---
READ MORE: CHRISTOPHER NOLAN WISHES TO WORK WITH MORE INDIAN ACTORS IN FUTURE