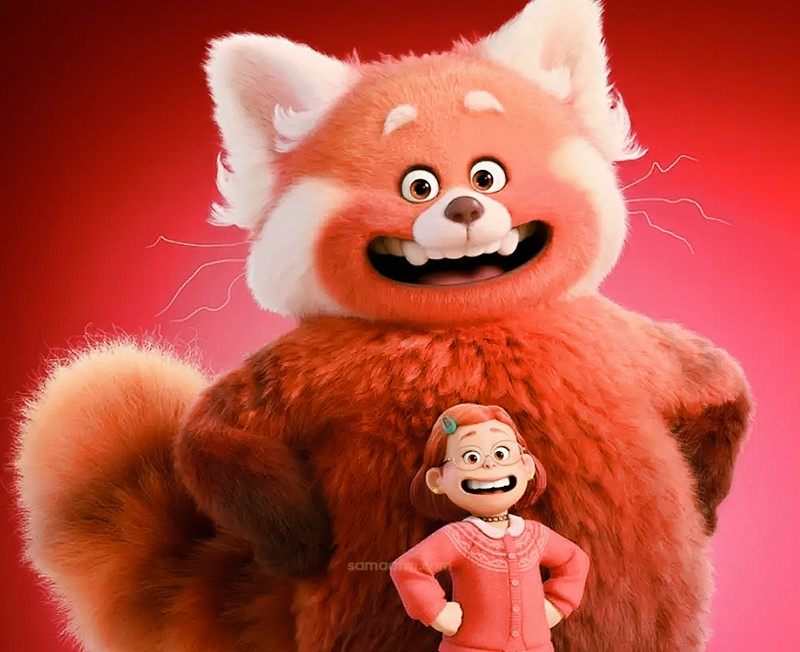 Disney Pixar drops first trailer for Domee Shi's 'Turning Red'
posted by:

Abdul Latif Dadabhouy

No Comments
Disney Pixar releases Turning's Red trailer
If your parents ever embarrassed you, Turning Read is for you. The featured film of Disney Pixar Turning Red is not releasing till March 2022, but the trailer has been dropped and it is CUTE! The film is Domee Shi's latest after winning the Pixar-backed Oscar animated movie Bao in 2018.
The first trailer of Turning Red is out and definitely, spells that film's plot as well. You can imagine the Incredible Hulk but this time this hulk is cuter, more confused and embarrassed by her parent.
Disney Pixar Turning Red storyline
Set in Canada, thirteen-year-old Mei Lee is going to math class when, outside the window, a safety officer recognizes a gatecrasher on the grounds — her excessively protective mother, Ming. Unexpectedly, an agitated and feared Mei Lee, to the hints of the Backstreet Boys' "Larger than life" transforms into a monster red panda to get away from her humiliating circumstance. A giant red panda jumping across building-to-building in agitation becomes the highlight. Finally, in the end, she tries to calm herself down and poofs back into a girl, and then becomes a panda again where she cries in agony.
Also Read: A TikToker presents a dark fan theory of Pixar's classic Finding Nemo, ruining childhoods!
Domee Shi
Young actress Rosalie Chiang lends her voice to Mei Lee. "Turning Red" is the first feature film directed by Oscar-winner Domee Shi. Her short film for Disney's Pixar, "Bao" (2018), won the Academy Award for a best animated short film, and it was the first Pixar short directed by a woman. "Turning Red" is also the first Pixar feature film directed by a woman of Asian descent (the first Pixar film to be directed by a woman was 2012's "Brave," co-directed by Brenda Chapman). As with "Bao," the new film was an adaptation of Shi's relationship with her mother.
"I'm an only child with Chinese parents, so I was very protected. I'd always been my mom's 'little dumpling,'" said Shi in an interview with The Chronicle about "Bao" in 2018.
Read More: Friday Flix Movie Review: Zootopia
Hailing from Chongqing, China, Domee Shi spent her childhood in Toronto. She moved to the Bay Area in 2011 when she took a job with Pixar, which turned into a stable situation. She has functioned as a story craftsman on "The Good Dinosaur," "Inside Out," "Incredibles 2" and "Toy Story 4."
Watch the trailer of Turning Red below,
Have something to add to the story? Comment down below!