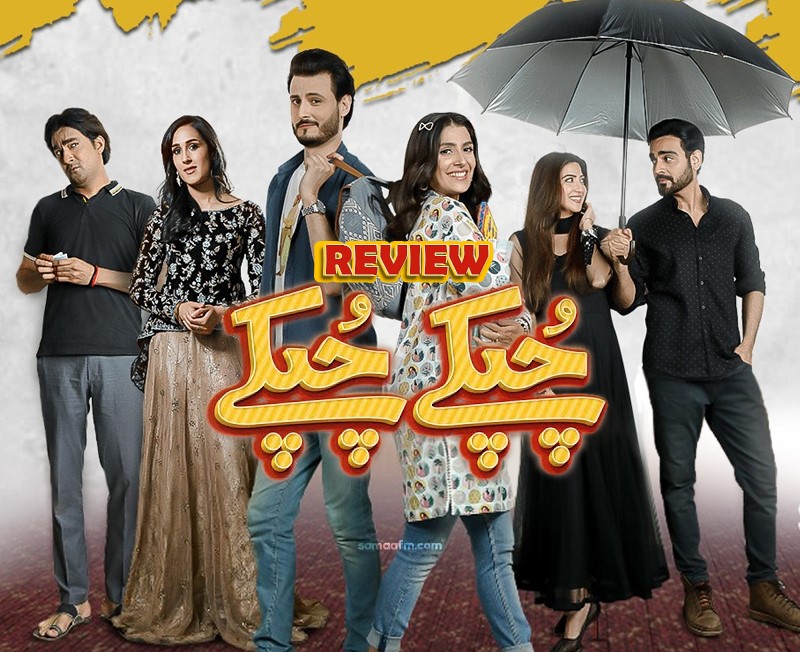 Drama Review: Chupke Chupke
posted by:

Abdul Latif Dadabhouy

No Comments
Pakistani people crave for good drama serials. And it is true, we are tired of seeing women getting slapped after every other scene. It cringes me out that nowadays, no matter how much you love a drama. There will always be one or two extremely disturbing elements about it. With nonchalant affairs with older men such as your father-in-law and cringy slaps. Chupke Chupke has become our favourite Ramzaan treat this year.
Chupke Chupke Cast and Crew
Chupke Chupke is a recent production for HUM TV. The best part about these Ramzaan series is the cast is usually Whole-heartedly huge and beautiful where you see variety of artists. The drama cast includes Aiza Khan (Maniha – Meenu), Osman Khalid Butt (Fahad – Fazi), Arsalan Naseer (Hadi), Ali Safina (Miskeen) Mira Sethi (Gul), Aymen Saleem (Mishi) in leading roles. The story is written by novelist and dramatist Saima Akram Chaudhary (the pen behind Suno Chanda). And directed by Danish Nawaz.
Storyline – Chupke Chupke
The storyline revolves around one Dada jaan who has two wives "Bari Dadi" (Asma Abbas) and "Choti Dadi" (Uzma Baig) living in a partitioned home Nawab Villa and Nawab House. They have a strict rivalry and keep their grandchildren away from each other. Despite being hateful with each other and having stressed relationships. The cousins (Including Faazi, Meenu, Mishi, Waleed, Mirchi and Hadi), the grandchildren of both dadis are different and fun than them and always end up telling secrets to each other.
Quirky and funny one liners
The drama is serving the right purpose of giving instant laughter, eventhough the story touches the 'same old – same old' graph it is still funny and interesting. The one-liners in general are laughable and applaudable. Ayeza Khan whom we saw playing the infamous role of selfish 'Mehwish' is playing her role of a bubbly and cute university girl, pretty well. Not just her, Osman Khalid Butt is also showing his arc as Faazi is simply magnificent. The on-screen chemistry is balanced, and the comic timings is not failing to leave instant giggles.
Apparently, Faazi is Meenu's teacher as well, and they share a love-hate relationship with each other. Cousins like these are our favourite!
You can also read: Drama Review: Aulaad episode 1
The debut faces
During the pandemic, digital content creators saved us with their content. Along with Aymen Saleem who is not just an actress and a model but also a youth ambassador of Pakistan. She is the niece of Nazia Hassan. A new face has also emerged. Arsalan Naseer who is a YouTuber, made his acting debut with this drama. Arsalan Naseer is famously known for his YouTube channel CBA (Comics By Arsalan) in which he talks about the latest happening in a hillarious way. His acting and chemistry with Mishi (Aymen Saleem) is the new talk of the town.
Overall, the cast is beautiful and the storyline is funny and quirky. Do give it a watch and find out more twists and turns in the story.
Chupke Chupke is currently airing on HUM Tv everyday throughout Ramzaan.