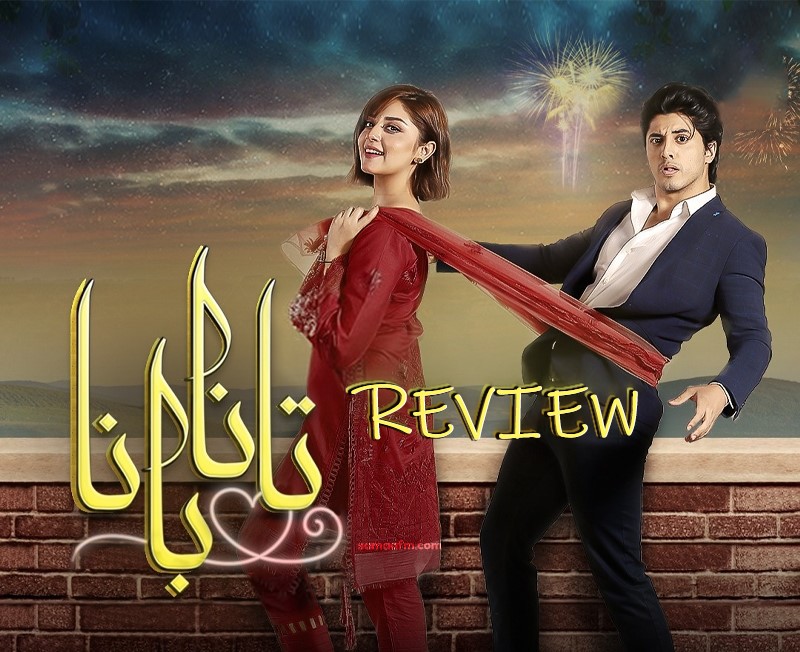 Drama Review: Tanaa Banaa
posted by:

Abdul Latif Dadabhouy

No Comments
HUM Tv never fails to engage the crowd with their creations. With each new season, they are prepared to make blockbuster hits. We have seen numerous new faces and young actors being presented with this medium. After the Ramzan extraordinary hit play, the 'Suno Chanda,' the assumption for the crowd has expanded. They came up with Osman Khalid Butt and Ayeza Khan starter 'Chupke Chupke.' And now it's time for Tanaa Banaa.
Keeping in mind how important Ramadan plays need to be in order to glue the audience's attention. Due to the pandemic they need their time to be relaxed and their is definitely no chance of negativity with dramas. As a viewer, we are looking for some light weighted comedy and subtle humor to giggle on. This year started off with better plans for dramas, especially for HUM. The Daniyal Zafar and Alizeh Shah starrer Tana Bana is on these days and we just can not stop adoring the couple.
The adorable duo of Tanaa Banaa
The drama stars Daniyal Zafar and Ehd-e-Wafa famed Alizeh Shah. They are new emerging faces of the industry and being widely praised. Daniyal on the other hand is a very talented singer and the brother of Ali Zafar. This is the first time the actor is sharing screen space with Shah. He is also a part of Mahira Khan's Baarwan Khiladi.
Daniyal Zafar, with respect to his acting was going to make a debut through Yash Raj Films India, but because of outrageous political pressures between the two nations, this undertaking couldn't happen.
The fresh storyline
The storyline of Tanaa Banaa is fresh and cute. The storyline revolves around two people, where the boy believes in horoscopes a bit too much. But he falls for a girl who is the total opposite. The additional cast includes Juvaria Abbasi, Aamir Qureshi, Hassan Noman Qureshi, Ismat Zaidi along Komal Rizvi. The drama is directed by Saifee Hasan.
The story spins around the characters who experience romance, comedy, or even much more! The girl is ambitious and she stands up for herself and how that causes a family shift. And all the other characters involved are interesting enough to make this play worth watching!
Tanaa Banaa airs everyday at 7:30pm throughout Ramadan