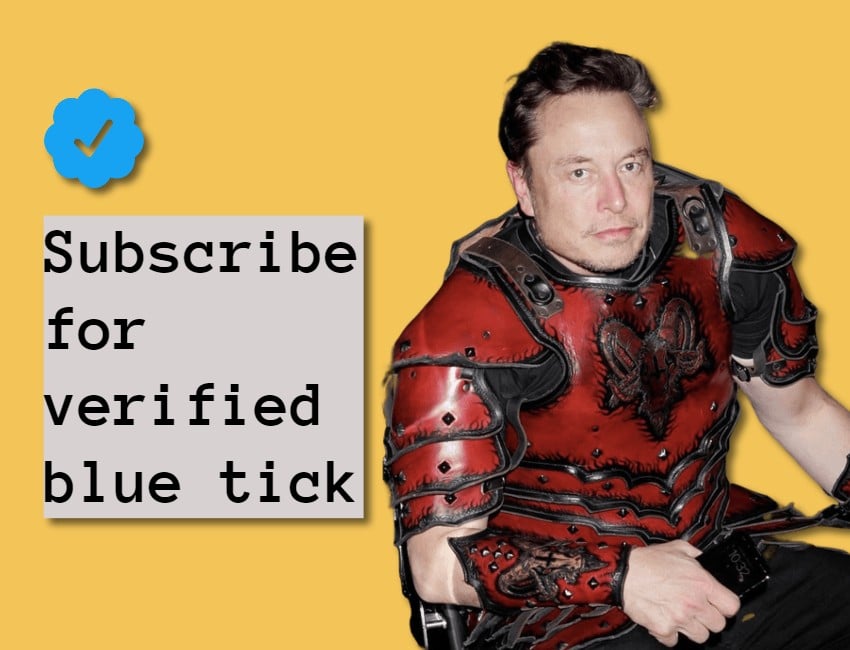 Elon Musk says Twitter blue tick to be revamped
posted by:

Abdul Latif Dadabhouy

No Comments
Elon Musk and Twitter's blue tick revision
Elon Musk, the new owner of Twitter, has stated that the process of obtaining the prestigious "blue tick" will be revised, amid reports that the company may begin charging $20 (£17) per month to be verified.
Twitter is revamping!
Days after taking over the social media giant, Mr Musk tweeted that the verification process was being revamped. A blue tick is currently free and used to indicate that an account is genuine.
On Friday, Mr Musk completed his $44 billion (£37.9 billion) takeover and renamed himself Chief Twit on Twitter.
Throughout the months of legal wrangling that led up to the acquisition, the billionaire repeatedly expressed concerns about the verification process, as well as the number of spam and bot accounts he believes are on the site. Mr Musk's Sunday tweet provided no additional information about what might change.
Subscribe for a blue tick on Twitter!
However, according to The Verge Twitter now wants to charge people $19.99 per month to maintain their blue tick verification status. In addition to that, the plan entails quadrupling the price of Twitter Blue, the company's subscription service. And also making verification one of its features. According to the report, verified users will have 90 days to subscribe or risk losing their blue tick.
Furthermore, employees were informed of the project on Sunday and have been told that they must launch the scheme by November 7 or risk losing their jobs, according to the report.
Undo a Tweet now!
Twitter Blue was introduced last summer and provides subscribers with access to a variety of premium features. That includes including the ability to undo a tweet. It is currently available as an option and costs $4.99 per month.
While there has been no official confirmation of the plan, Musk appeared to acknowledge it in a new tweet on Monday, saying, "On no, all our diabolical plans have been revealed!!"
Have something to add to the story? Comment down below!