Atif Aslam quits the concert in the middle to avoid any catastrophe
posted by:

Zainab Naseem

No Comments
Atif Aslam, knight in the shining armour!
In 2017, Atif Aslam earned headlines for being a savior in gleaming armor, not for his faultless singing. While he was playing live, he had shouted out a man in the audience for harassing a woman. While the pop star's sense of responsibility and chivalry was rightfully praised, such distressing instances continue to occur on a regular basis. And this is not just related to any concert now, it's everywhere.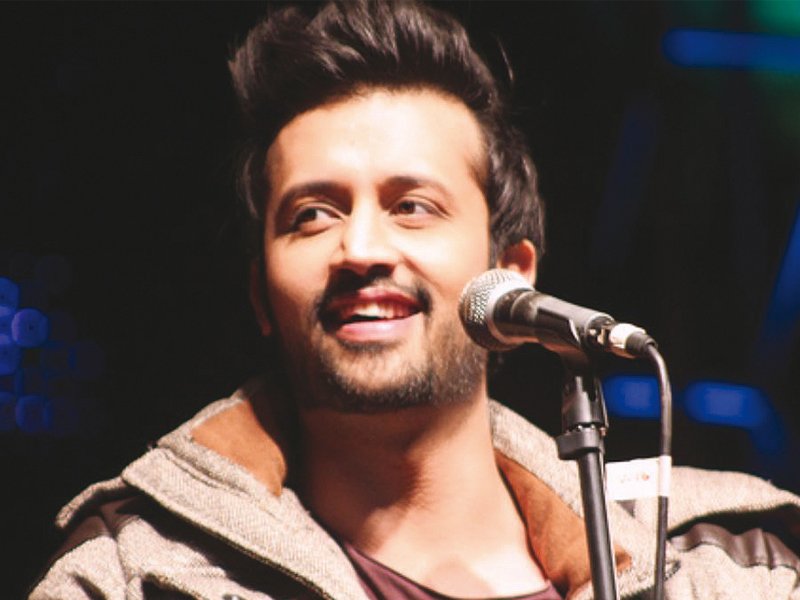 Only if a celebrity responds to them or if a victim relates the event on social media are they reported. Such confessions, for the latter, open the floodgates of victim-blaming and shaming.
Also Read: Atif Aslam is all set for his debut drama Sang-e-Mah
What happened in Atif Aslam concert 2021?
After some individuals in the audience began sexually abusing women and families, pop star Atif Aslam abruptly exited a concert in Islamabad. After witnessing a girl being harassed near the stage. 'Have you never seen a girl before?' or 'Do you have women at home?' Atif asked the males assaulting the girls. Security was then summoned to the stage. Atif brought the concert to a halt. Before departing the concert, the singer summoned the girl up to the stage and apologized.
The 'eyewitness' side of story
A person who attended the first day of the much-hyped food festival took to Twitter and said: "Pathetically organized Taste Plus festival in Islamabad. Advising people to not attend the rest of it because faida hi nae hai. Is no place safe anymore? Atif left midway cuz he couldn't tolerate how the crowd was behaving."
Also Read: Music Review: Sajal Aly dazzles in Atif Aslam's new track Rafta Rafta!
Twitter spoke up for Atif Aslam's chivalry!
Another person made the same point while recommending everyone not to attend the event's final two days. She tweets,
Furthermore, another user tweets,
On social media, women demanded that Atif Aslam should take punitive actions against the organizers, and others remarked that management should make better provisions in the future to avoid such unpleasant situations.
Have something to add to the story? Comment down below!