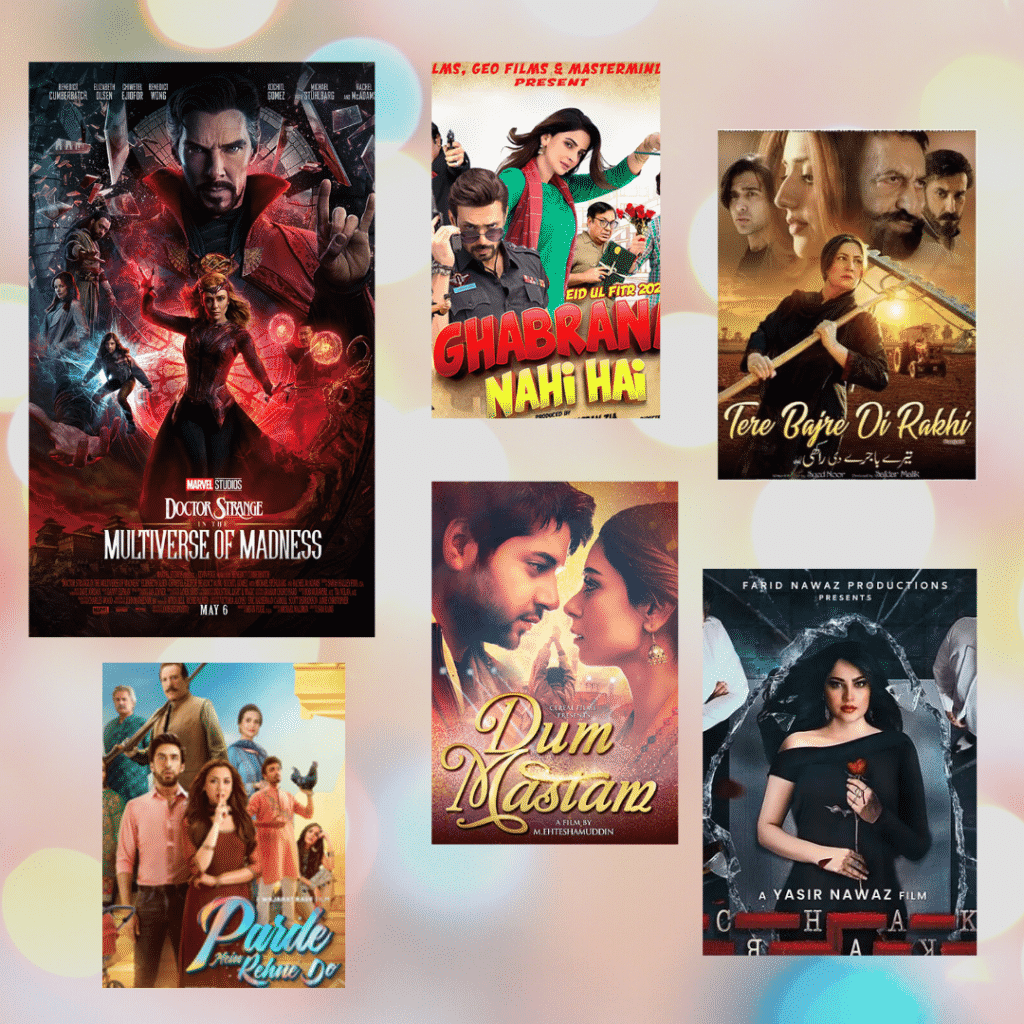 Doctor Strange vs Lollywood: What is the future of Pakistani Films?
posted by:

Zainab Naseem

No Comments
Marvel vs. Lollywood 2022
Since the premiere of Doctor Strange in the Multiverse of Madness in Pakistan, directors whose films were released just days before the Marvel picture have been on a mission to rectify the situation or avoid future disputes. "Had it not been for the doctor," the Eid releases, which returned after a two-year hiatus due to the Covid-19 outbreak, are apparently not performing as well as they would have.
Many of us are thinking about the most obvious reasons, and why not? Pakistani movie content is not up to the mark! Many of us will agree with this.
The mad producers or multiverse madness
Adnan Siddiqui, Wajahat Rauf, and Yasir Nawaz, the producers of Dum Mastam and Parde Mein Rehne Do, sat down for an emergency news conference on Saturday to discuss the situation. They encouraged Prime Minister Shehbaz Sharif to investigate the problem, and some used social media to spread the word. Several people are now advocating for Multiverse of Madness, slamming filmmakers for forcing them to use local productions rather than having a choice. Many are also attempting to convey to filmmakers why a film's success is determined by its content rather than its competitors.
A series of Tweets
Meanwhile, as Doctor Strange vs Lollywood goes on, Siddiqui tweeted on Monday, "Releasing Dr. Strange could have waited for a few days. The last thing we need when the industry is finally opening up after two years is some foreign film hijacking our screens and relegating us to a corner. Homegrown cinema has more right any day."
Similarly, Amar Khan the star of Dam Mastam shared her perspective on the matter she posts, Pakistan wants its audience more than ever before. The industry needs to act "1 Unit."
A user responded with the very valid argument that it is the content that matters. The Netflix and Amazon Prime Era is here. Moreover, the amount of drama in Pakistani films is absolutely unacceptable. Sadly, if they keep pushing this practice, no one will come to see the movies. He further mentioned that the cinemas were packed because Jawani Phir Nahi Aani (both parts) is movie material.
Also Read: Parde Mein Rehne Do aims to give a colorful vibe with a prominent message
He also tweets,
Whereas, Zahid Ahmed the star of Ghabrana Nahi Hai posts that "let's not let doctors deter us, focus on improving or quality." "Ghabrana Nahi Hai" is currently leading the box office. The movie also features Saba Qamar as a lead.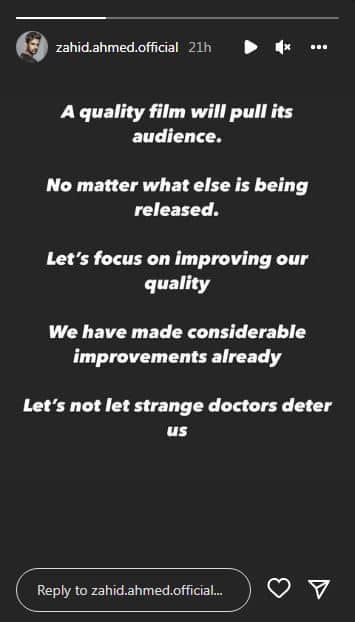 Also Read: Trailer of Ghabrana Nahi Hai starring Saba Qamar and Zahid Ahmed is out!
A sad reality: Doctor Strange vs Lollywood
In the end, this is an excellent opportunity to consider the philosophy of effective filmmaking. Producers and storytellers should develop a content strategy that includes good storylines. Last but not the least, any film in the competition should and maybe released; if the substance is strong, the public will be drawn in!
Have something to add to the story? Comment down below!