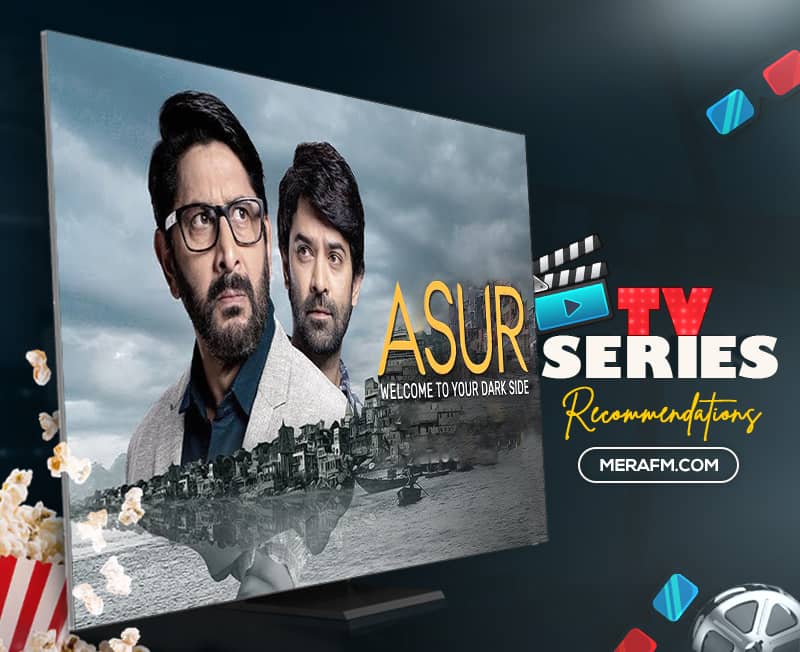 Friday Flix Series of the Week: Asur
posted by:

Zainab Naseem

No Comments
Thriller is one of the genres from which people have unrealistic expectations. Because there is something to watch out for in each scene, every single detail. Asur is another web series that debuted on the Voot Select streaming platform and created a lasting effect on fans.
Asur Cast
Arshad Warsi and Barun Sobti star as Dhananjay Rajpoot and Nikhil Nair, respectively, in Asur. Aside from that, the online series has performers like Riddhi Dogra, Amey Wagh, Sharib Hashmi, and Pawan Chopra. Oni Sen directed the online series Asur, which contains eight episodes.
Asur Storyline
In a terrifying thriller, writer Gaurav Shukla links two themes of violence and spirituality. The plot centres around a born psychopath with a proclivity for violence and gore, and how the psychopath killer goes on to agitate and cause misery in the lives of two key characters, played by Arshad Warsi and Barun Sobti, respectively.
The show strongly depends on the 'Whodunit' genre, as the two main protagonists are on a quest to discover who is responsible for the city's brutal killings. It has two timelines, one from the past and the other from the present, that reveal how the killer became who he is and how Arshad Warsi and his team are now on the run to solve the murder mystery.
Asur – Powerful performances
Asur is a web series written and directed at a breakneck pace that wastes no time in delving into difficult topics like violence and murder. Arshad Warsi and Barun Sobti have both given strong performances, allowing the series to maintain a constant tone throughout its runtime. Aside from that, the supporting cast of Amey Wagh, Sharib Hashmi, and others have all performed admirably.
A little too inspirational?
To viewers who are already familiar with other productions dealing with the same subject, the Asur online series may appear to be a rehash. The series is reminiscent of foreign dramas such as Dexter and True Detective, which is a compliment in and of itself.
Final Verdict
Asur's story is engrossing, and the acting and performances are superb. It was a pleasure to see Arshad Warsi in a role that seemed far too serious to be true. He is an excellent performer. We've seen Barun Sobti and Ridhi Dogra in Indian soap operas, and their acting abilities are quite impressive! The show is great for binge-watching.
Also Read: 111 BEST TV SHOWS OF ALL TIME
 Watch the trailer here:
Where can I watch Asur?
You can watch Asur on Voot. Click here to watch it.
Rating: 4/5
Have something to add to the story? Comment down below!