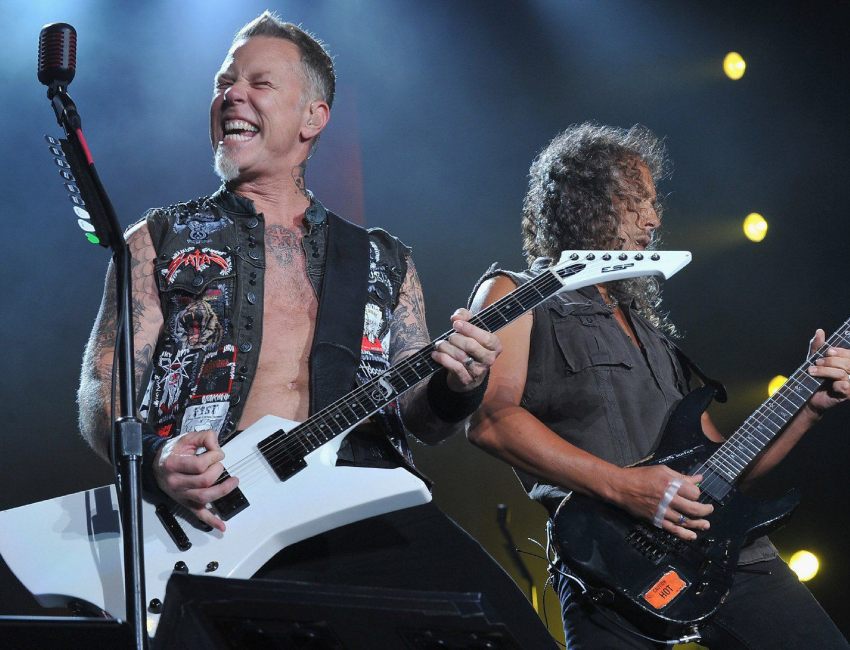 Metallica announces new album 72 seasons
posted by:

Zainab Naseem

No Comments
Metallica announces new album and a world tour!
Metallica has revealed the title and release date of its upcoming 12th studio album, "72 Seasons," which will be released on April 14, 2023 through the band's own Blackened Recordings. The 12-track album, produced by Greg Fidelman with founding members James Hetfield and Lars Ulrich, clocks in at over 77 minutes and is Metallica's first full-length collection of new material since 2016's "Hardwired…To Self-Destruct."
Also Read: Thursday Tunes: Bach Ke by Talwiinder and Hasan Raheem is the new laid-back vibe song to end the year!
The band has released the first single from the album, "Lux terna," a three-and-a-half-minute blast that recalls the band's early albums, which received a big revival earlier this year with the prominent use of their 1986 classic "Master of Puppets" in the series "Stranger Things."
72 Seasons by Metallica
"72 seasons," James Hetfield explained about the album's title. Our true or false selves are formed during the first 18 years of our lives. The idea that our parents told us "who we are." A possible pigeonholing based on our personality type. The most intriguing aspect of this, in my opinion, is the ongoing study of those core beliefs and how they affect our current perception of the world. Much of our adult lives are reenactments or reactions to our childhood experiences. Childhood prisoners or breaking free from the shackles we wear." The complete tracklist is provided below.
72 Seasons' tracklist:
72 Seasons
Shadows Follow
Screaming Suicide
Sleepwalk My Life Away
You Must Burn!
Lux Æterna
Crown of Barbed Wire
Chasing Light
If Darkness Had a Son
Too Far Gone?
Room of Mirrors
Inamorata
Also Read: Beyonce leads 2023 Grammy nominations with nine nods
The world tour for Metallica
The band has also announced a massive tour for 2023 and 2024. Metallica's M72 world tour, presented by Liquid Death and Blackened American Whiskey (in North America only) and promoted by Live Nation, will see the band perform two nights in each city, with each No Repeat Weekend featuring two completely different setlists and support lineups. The M72 tour will include a bold new in-the-round stage design that moves Metallica's famed Snake Pit to centre stage, as well as the I Disappear full-tour pass and the debut of discounted tickets for fans under the age of 16.
Have something to add to the story? Comment down below!