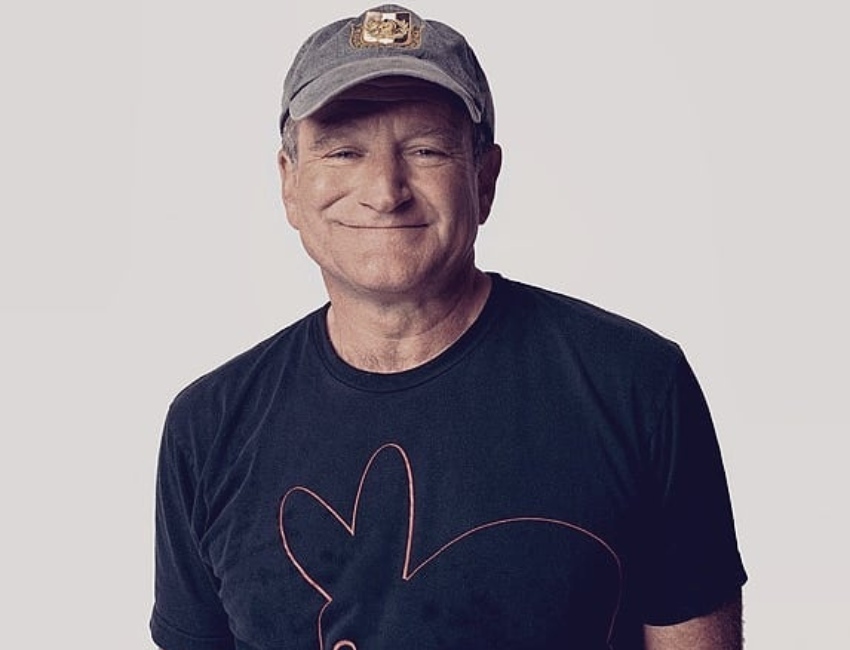 Remembering the late Robin Williams on his Birthday
posted by:

Zainab Naseem

No Comments
Remembering Robin Williams, a gem!
Even though Robin Williams passed away almost eight years ago, many of his followers are still grieving his loss. Williams, an actor and comedian, would be turning 71 if he were still alive today. When the news of his death was made public in 2014, it was a great shock. Now, in 2022, Williams' name is trending on social media as fans pay respect to the adored performer. It demonstrates how Williams' supporters around the world still adore and mourn him.
A tweet from a fan reads,
Saddest end to an era for Robin Williams!
Robin Williams has long been regarded as one of Hollywood's most well-liked actors thanks to his numerous film and television roles. Even though he was excellent in dramatic roles, he is best known for his theatre and screen comedic performances. Williams had been battling Lewy body disease up until the end of his life, and his death at the time came as a big shock because no one could have dreamed the comedian could have ever passed away in such a horrifying manner.
Also Read: Friday Flix Movie Review: Dead Poets Society
He was considered one of Hollywood's most well-liked celebrities for a long time due to his numerous film and television roles. Although he was excellent in serious roles, he was most well-known for his comedic performances, both on stage and in movies. Williams had Lewy body disease up to his death, and his passing came as a big shock at the time because no one could have anticipated the comedian would have perished in such a horrifying way.
The improv king!
Williams' portrayal as "Mork, from Ork," an alien from the planet Ork, in a 1974 "Happy Days" episode led to his initial recognition. The performance sparked the successful spinoff "Mork & Mindy," which ran on ABC from 1978 to 1982. Williams was infamous for frequently deviating from the script while filming, and finally the producers began purposefully leaving plot holes so he could improvise.
During that he was also preparing for his first major motion picture, "Popeye," which he would appear in in 1980. His career really took off after that. Williams was nominated for 85 awards, including the Oscars, Emmys, and Golden Globes. He won 65 of them.
His best films include Dead Poets Society, Good Will Hunting, Jumanji, Night at the Museum, The Butler, Aladin, Happy Feet, Mrs. Doubtfire and more.
Did you know? (fact about Robin Williams)
"Chris Columbus, the director of the movie, was questioned by Total Film magazine regarding the casting of the movie as part of a retrospective on the "Harry Potter" film series' 20th anniversary. He disclosed that Remus Lupin, a wizard who served as the Defense Against the Dark Arts professor at Hogwarts (also a werewolf), was one of the largest parts in the "Harry Potter" trilogy and one in which Robin Williams had expressed a strong interest."
Also Read: Harry Potter Return to Hogwarts: A hug of reminiscing!
Robin was discovered deceased at his Paradise Cay, California, residence. Williams struggled with drug and alcohol addiction in addition to his deteriorating mental health. He took his life hanging by suicide. He is survived by his wife Susan Schneider Williams, and his three children — Zelda, Zachary and Cody.
Rest in Peace, Rob! (1951-2014)
Have something to add to the story, comments down below!