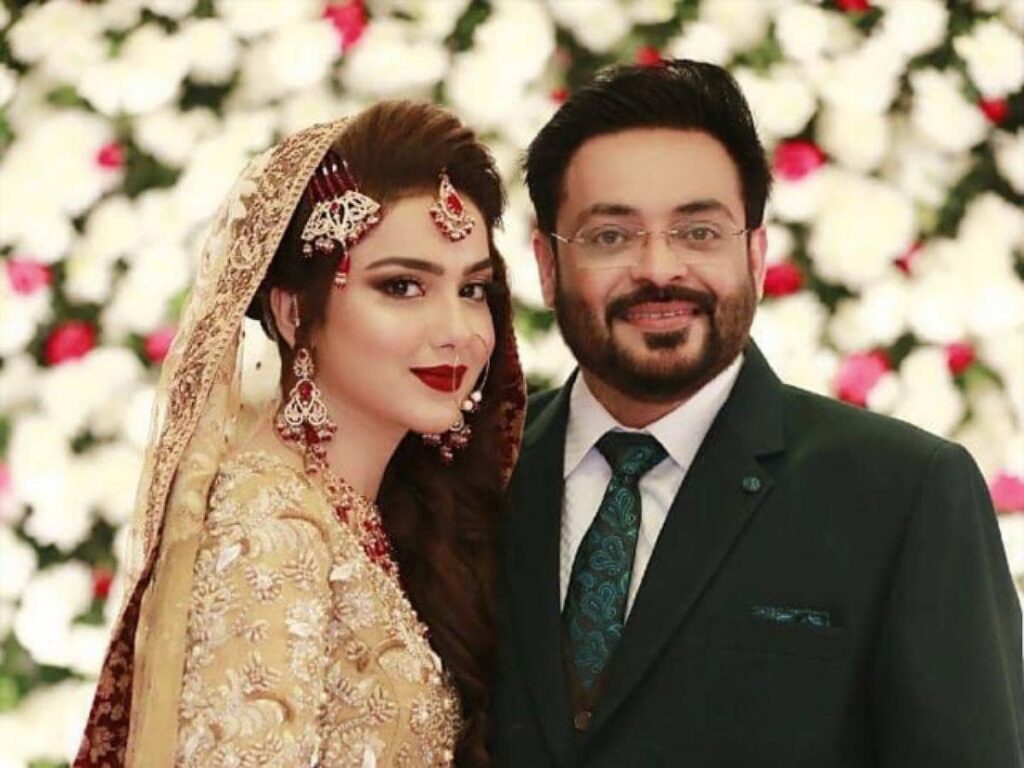 Tuba Anwar announces khula from Aamir Liaquat
posted by:

Zainab Naseem

No Comments
Syeda Tuba Aamir is one of Pakistan's most renowned celebrities. Before she married Aamir Liaquat, though, no one knew who she was. Tuba Aamir is now separated from her spouse, Aamir Liaquat, after only a few years of marriage.
Aamir Liaquat the king of controversy
Who hasn't heard of Aamir Liaquat and the turmoil surrounding his second marriage? Although Aamir Liaquat does not require an introduction, Tuba Aamir relied on him to make her known. However, after she married, she began to appear more frequently on television. She even had several acting roles that she was successful at. She began making appearances on Aamir Liaquat's Ramzan transmissions. Both of them were frequently spotted together.
Aamir Liaquat's divorce from his first wife is also blamed on Tuba Aamir. Bushra Aamir Liaquat was Aamir Liaquat's first wife. They had a daughter and a son as well. His marriage to Tuba Aamir sparked a lot of debate among his fans. Tuba was also chastised for being the cause of a family's disintegration.
Tuba and Aamir Liaquat's split
The unfollowing of Aamir Liaquat's Instagram account confirmed Tuba Aamir's split. Syeda Tuba Aamir became Syeda Tuba Anwar after she changed her username. Earlier. Tuba Anwar and Aamir Liaquat were always seen together in public. However, it's been a long time since we've seen the couple together. As a result, the troubles are significant, and the actress has acknowledged their split.
Even during the separation period, Aamir Liaquat posted a video when he helped Tuba find her cat "Laila." And captioned it. She is still my wife.
Tuba Anwar announces khula
After almost 14 months of separation Tuba Anwar announces Khula from the renowned host and former religious scholar. "After a separation of 14 months, it was clear that there was no possibility of reconciliation, and I had to choose to take Khullah from Court," Anwar said on Instagram.
Also Read: Aamir Liaquat rubbishes rumors of his divorce from Tuba with a meme
Tuba wrote in the article that she wanted to let people know about a change in her life, confirming her divorce.
Also Read: Aamir Liaquat will host Pakistan's version of 'Bigg Boss'
"I cannot convey how tough it has been," she wrote, "but I believe Allah and His plans." She also requested privacy."
Have something to add to the story? Comment down below!